---
Join an International Dynamic Bible Study by Skype!
Eye-opening and life-changing Bible study for questions about the spirit world, the afterlife, the daily struggle of Christian living and so much more. Click here for more information.
---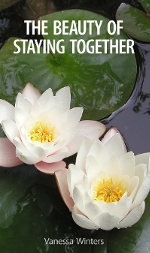 The Beauty of Staying Together
Calvina, the young battered wife of Duane, is in desperate need of a new start in life. Will her jealous husband, the mad man with whom she had been unequally yoked, prove too much to ever hope for a chance of staying together--a chance to fix her troubled marriage? Read chapter one now!
---
---
View Content By Specific Category
Christian Store Departments
---
Do You Yearn To Return to Old-Fashioned Real Church?
You're not alone! Click HERE for more information.
---
---

Las experiencias cercanas a la muerte: ¿Qué dice la Biblia cristiana?
¡Véase un extracto de este libro que nos hace abrir los ojos!
---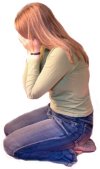 Help me with my unruly teenager!
Contact one of our nationally certified Christian life coaches who specializes in working with at-risk youth. Tell me more!
---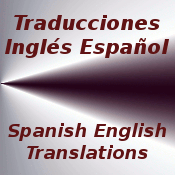 ---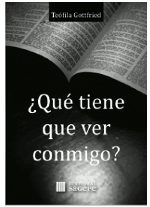 ¿Qué Tiene que Ver Conmigo? por Teófila Gottfried
¿Qué tiene que ver conmigo lo que dice la Biblia? ¿Sirve en estos días lo que se cuenta allí? ¿No son anticuadas sus enseñanzas? ¿Qué tengo que ver yo con gente que vivió hace dos, cuatro o seis mil años? ¿Es posible aplicar a mi vida algo de lo que dice la Biblia? ¿O los Diez Mandamientos es todo lo que enseña? En tal caso ¿puedo considerarme "buena persona" si los cumplo? Lo que leemos en la Biblia tiene que ver con todos los seres humanos, sean cristianos o judíos, ateos o agnósticos, budistas, musulmanes o adherentes a alguna de las filosofías o nuevas religiones que surgen en el mundo. ¿Por qué? Ver mayor información sobre este libro dinámico.
---
True Paranormal Stories From A Biblical Perspective
---
Historias Paranormales Verídicas: ¿Explica la Biblia Cristiana la quinta dimensión?
---
Christian Writers: Sell Your Book In Our Store!
Advertise your book to more than 25,000 readers for $10.00 a month. Get full information here.
Is God a Man or a Woman?

Mother Nature: Is God a Woman?
Why do we often hear the term, "Mother nature?" Some believe that we don't hear "Father nature" simply because nature is often personified and "assigned" a motherly characteristic because "she" provides for all life on planet earth. Other people, however, believe that there might be more to the term than meets the eye. They ask if God is a man or a woman. While it might sound like a ridiculous question to some people, particularly to those who are at least somewhat familiar with Christianity, it makes sense to followers of religions in which female deities are worshiped.
Is God a Man or a Woman According to the Christian Bible?
The answer to this question is clearly repeated over and over in biblical scripture. We do not have to wonder if God is a man or a woman. The word of God tells us that the Lord is NOT a woman. He is NOT genderless. He is NOT a mix of the two genders. He is loudly and clearly associated with all that is undeniably male in attributes, characteristics, personality, strength, and even spiritual appearances that are vividly described in biblical scripture. Let's see how the scriptures have given us the answer to the question, "Is God a man or a woman?"
He Is Lord of All, Not Lady of All
In the Old Testament book of Genesis 2:7 we read, "And the LORD GOD formed man of the dust of the ground, and breathed into his nostrils the breath of life...." Scripture does not say that the Lady Goddess formed man of the dust of the ground and breathed life into the creature. It says that the LORD God created man.
Three Men Appeared, Not Three Women
The Lord shadowed his coming to earth wrapped in flesh in his brief appearance to his servant Abraham. We read, "And the Lord appeared unto him (Abraham) in the plains of Mamre. And HE (the Lord) sat in the tent door in the heat of the day. And he (Abraham) lift up his eyes and looked, and, lo, THREE MEN stood by him. And when he saw them, he ran to meet them from the tent door, and bowed himself toward the ground" (Genesis 18:1-2). Is God a man or a woman? He is a man.
Genesis 18:1-2 tells us that the Lord himself appeared as three men, which not only teaches us that God is a he, but also that God is in three persons, hence he is a triune God. We read that "HE (the three persons of the Lord) sat in the tent door.
A Man of War, Not a Woman of War
Exodus 15:3 says, "The Lord is a MAN of war. The Lord is his name." Is God a man or a woman? We read that he is a MAN of war. We do not read that he is a woman of war.
Our Father, Not Our Mother
Jesus taught his disciples how to pray. He said, "After this manner therefore pray ye: Our FATHER..." (Matthew 6:9). Christ said to pray to the Father; he did not tell us to pray to the Mother.
All Three Are Male
The holy Trinity is composed of the Father, the Son, and the Holy Ghost. We know that Father and Son are male. But, what about the Holy Spirit of God? Could the Spirit possibly be female? No, the Spirit is also a he. The Spirit of God, like the Son of God (Christ), has various names and titles in the scriptures of the Christian Bible. One of those titles is the Comforter. What do we read about the Comforter that also answers in the negative the question, "Is God a man or a woman?"
We read, "But the Comforter, which is the Holy Ghost, whom the Father will send in my name, HE shall teach you all things..." (St. John 14:26). Scripture does NOT say that she will teach us all things. It says that HE will teach us all things.
The True God, Not the True Goddess
The scripture of 1 John 5:20 says, "...Jesus Christ. This is the true God, and eternal life." Is God a man or a woman? What did the scripture say? It said that Jesus Christ is the true GOD. It does not say that Jesus is the true goddess.
His Appearance, Not Her Appearance
In the first chapter of the book of Revelation, the last book of the Christian Bible, we are given a description of the risen Christ. The scriptures speak of One who is like the Son of God, who is God in the person of the Son. No one is like God except God himself (Exodus 15:11). So, when the scripture says, "like unto the Son of God/man," it is speaking of God himself. Remember that God incarnate (Jesus Christ) is also known as the Son of man. The terms "Son of God" and "Son of man" denote being fully God (Son of God) and fully man (Son of man). In the passage we are about to read, we are given the description of HIS appearance, NOT of her appearance. Is God a man or a woman? Again, we cannot deny the answer given to us by scripture.
We read, "And in the midst of the seven candlesticks one like unto the Son of man, clothed with a garment down to the foot, and girt about the paps with a golden girdle. HIS head and HIS hairs were white like wool as white as snow. And HIS eyes were as a flame of fire. And HIS feet like unto fine brass, as if they burned in a furnace; and HIS voice as the sound of many waters. And HE had in HIS right hand seven stars. And, out of HIS mouth went a sharp two-edged sword; and HIS countenance was as the sun shineth in his strength. And when I saw HIM, I fell at HIS feet...." (Revelation 1:12-17).
---
Highly Recommended Christian Books
Double Portion of Elijahs Spirit: Soul Transfer in the Bible?

Don't be deceived! Read more.
Christian Help for Survivors of Ritualistic Child Abuse and Hardcore Satanism

Yes! The Bible deals with this very disturbing topic. Read an excerpt.
The Truth about Near Death Experiences

Don't be deceived! Read an excerpt.
When Christian Believers Struggle With Divine Healing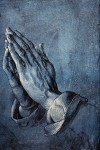 Get understanding on this important subject. Read an excerpt.
Lost Romance Found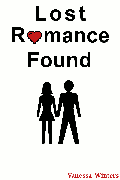 Can black magic interfere with love? Read an excerpt.

Copyright notice: This website and its content is copyright of © Heavenly Manna (HeavenlyManna.net) 2002-2016.

Comments/Comentarios:
Send Comments or a Private Message about One of Our Services / Envíe Comentarios o un Mensaje Privado acerca de nuestros servicios
Once comments reach 10, they close. IF YOU USE PROFANITY, WE WILL REJECT YOUR COMMENT AUTOMATICALLY.
We're a small team, please be patient as we review comments.
, Wikimedia Commons. Multiple crosses image - Wikimedia Commons -