---
Join an International Dynamic Bible Study by Skype!
Eye-opening and life-changing Bible study for questions about the spirit world, the afterlife, the daily struggle of Christian living and so much more. Click here for more information.
---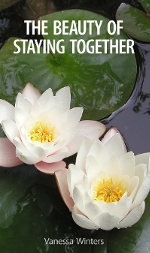 The Beauty of Staying Together
Calvina, the young battered wife of Duane, is in desperate need of a new start in life. Will her jealous husband, the mad man with whom she had been unequally yoked, prove too much to ever hope for a chance of staying together--a chance to fix her troubled marriage? Read chapter one now!
---
---
View Content By Specific Category
Christian Store Departments
---
Do You Yearn To Return to Old-Fashioned Real Church?
You're not alone! Click HERE for more information.
---
---

Las experiencias cercanas a la muerte: ¿Qué dice la Biblia cristiana?
¡Véase un extracto de este libro que nos hace abrir los ojos!
---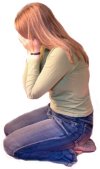 Help me with my unruly teenager!
Contact one of our nationally certified Christian life coaches who specializes in working with at-risk youth. Tell me more!
---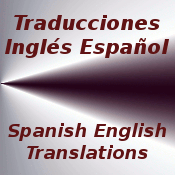 ---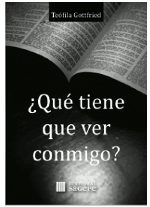 ¿Qué Tiene que Ver Conmigo? por Teófila Gottfried
¿Qué tiene que ver conmigo lo que dice la Biblia? ¿Sirve en estos días lo que se cuenta allí? ¿No son anticuadas sus enseñanzas? ¿Qué tengo que ver yo con gente que vivió hace dos, cuatro o seis mil años? ¿Es posible aplicar a mi vida algo de lo que dice la Biblia? ¿O los Diez Mandamientos es todo lo que enseña? En tal caso ¿puedo considerarme "buena persona" si los cumplo? Lo que leemos en la Biblia tiene que ver con todos los seres humanos, sean cristianos o judíos, ateos o agnósticos, budistas, musulmanes o adherentes a alguna de las filosofías o nuevas religiones que surgen en el mundo. ¿Por qué? Ver mayor información sobre este libro dinámico.
---
True Paranormal Stories From A Biblical Perspective
---
Historias Paranormales Verídicas: ¿Explica la Biblia Cristiana la quinta dimensión?
---
Christian Writers: Sell Your Book In Our Store!
Advertise your book to more than 25,000 readers for $10.00 a month. Get full information here.
Fingerprint Protection Technology and the Mark of the Beast

The Fingerprint-Protected Flash Drive
Are the days of needing strong passwords to protect data fading away? They just might be when considering that an 8GB fingerprint-protected flash drive can be purchased for around $100.00. And, of course that price will go down as the technology of fingerprint protection becomes commonplace. The drive is advertised as being "worthy of James Bond." Potential buyers are assured that they can shield their sensitive data away from "prying eyes" simply by scanning their fingerprint. As many as ten users of the drive can register their fingerprints and be worry free. No software is needed; the drive simply plugs into a USB port, mounts, and is ready to be used.
Fingerprint protection sounds good on the surface for the following reasons:
1. There is no need to remember a password.
2. Supposedly, there is no need to worry about anyone being able to "forge" your fingerprint.
3. Supposedly, there is no need to worry about anyone, including specialists in computer forensics, being able to break through the barrier of fingerprint protection.
While the freedom from having to remember a password, and the fact that no two fingerprints are alike entice many people, that is not the end of the story. With or without access to your actual finger, the data on your fingerprint-protected flash drive can be accessed, if absolutely necessary. So, your data is protected only from people who do not have the equipment or the knowledge to access it. That certainly can be considered a good thing, because the data of cyber criminals, data that might be needed to obtain a conviction, can be accessed.
The Price of Dodging Responsibility
In exchange for not having to remember a password, some people are willing to use the technology of fingerprint protection. This desire for ease opens the door to the acceptance of more forms of technology that involve use of the body. And, this is an important step towards preparation for the mark of the Beast. Some might point out that not having to remember a password is not the reason why everyone uses fingerprint protection. Is not a fingerprint the most secure "password" available? The answer is that a very strong password along with encryption and taking responsibility to physically guard your data is better. Why? Because it does not call for the use of any part of the body.
Preparation for the Mark of the Beast?
The scripture of Revelation 13:16-17 says, "And he causeth all, both small and great, rich and poor, free and bond, to receive a mark in their right hand or in their foreheads: And that no man might buy or sell, save he that had the mark, or the name of the beast, or the number of his name."
We see in this scripture that a part of the body is being used to receive a mark that is used as a form of identity--people who have identified themselves with the beast by taking his mark in a part of their body. We also see that that mark also identifies them as people who have a legal right to do business (buy or sell). Those who do not take the mark are robbed of their right to buy and sell. Remember that food is among the things that are purchased. There were no computers in the days when the God-inspired book of Revelation was written.
Certainly, such things would have sounded bizarre to the people of biblical times. However, the astounding technology we have today and the technological advances that are planned for the very near future, have caused many to take the scriptures of Revelation much more seriously. Fingerprint protection technology just might be one of many advances that is mentally preparing the world to accept a mark in their hand or forehead in order to be able to buy and sell.
There once was a day when employees of a company clocked in without using a part of their body. Now, some companies require that workers clock in with their fingerprint, usually a print of the thumb that has been scanned into the memory banks of a computer. Those who refuse cannot work for the company. The company officials claim that this fingerprint protection is necessary to prevent fraudulent activity. The fact remains, however, that choice has been taken away. Someone who would be a hard worker and an honest employee, but who will not submit to scanning his or her fingerprint into a computer, cannot work for such a company.
Could this be the precursor of one day facing a situation in which people will not be able to buy or sell if they do not accept the mark of the beast? We are warned that the enemy deceives in all of the world (Rev. 13:14). Rarely does he make radical changes all at once, because his diabolical plan would be unmasked before it could be worked. But, if he slowly and subtly introduces "bits and pieces" of his plan, it will be implemented before it is detected.
Fingerprint protection and other forms of "smart" technology, according to many true believers in Christ, figure among the things that are the precursors to the mark of the beast. Are these followers of Jesus suspicious of some forms of technology without justification? Are there really shadows of modern technology reflected in some books of the Bible, particularly in Revelation?
We read, "And he had power to give life unto the image of the beast, that the image of the beast should both speak, and cause that as many as would not worship the image of the beast should be killed" (Revelation 13:15). Virtual reality is now a reality, thanks to technology. Images, through technology, are given "life" so that they speak and even interact with people.
Let us remember that Satan, unlike God, is not omnipresent. Therefore, it makes sense that he should make use of artificial intelligence, animated images, and virtual reality, which would allow him to achieve the closest thing to being omnipresent. Certainly not all forms of technology are dangerous nor are used in diabolical plans. However, Christians do well to limit how far they allow technology to invade their lives, especially when it attempts to involve a part of their body.
---
Highly Recommended Christian Books
Double Portion of Elijahs Spirit: Soul Transfer in the Bible?

Don't be deceived! Read more.
Christian Help for Survivors of Ritualistic Child Abuse and Hardcore Satanism

Yes! The Bible deals with this very disturbing topic. Read an excerpt.
The Truth about Near Death Experiences

Don't be deceived! Read an excerpt.
When Christian Believers Struggle With Divine Healing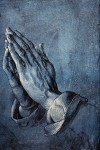 Get understanding on this important subject. Read an excerpt.
Lost Romance Found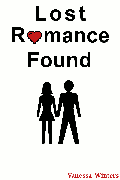 Can black magic interfere with love? Read an excerpt.

Copyright notice: This website and its content is copyright of © Heavenly Manna (HeavenlyManna.net) 2002-2016.

Comments/Comentarios:
Send Comments or a Private Message about One of Our Services / Envíe Comentarios o un Mensaje Privado acerca de nuestros servicios
Once comments reach 10, they close. IF YOU USE PROFANITY, WE WILL REJECT YOUR COMMENT AUTOMATICALLY.
We're a small team, please be patient as we review comments.
, Wikimedia Commons. Multiple crosses image - Wikimedia Commons -