---
Join an International Dynamic Bible Study by Skype!
Eye-opening and life-changing Bible study for questions about the spirit world, the afterlife, the daily struggle of Christian living and so much more. Click here for more information.
---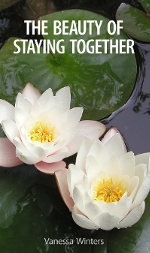 The Beauty of Staying Together
Calvina, the young battered wife of Duane, is in desperate need of a new start in life. Will her jealous husband, the mad man with whom she had been unequally yoked, prove too much to ever hope for a chance of staying together--a chance to fix her troubled marriage? Read chapter one now!
---
---
View Content By Specific Category
Christian Store Departments
---
Do You Yearn To Return to Old-Fashioned Real Church?
You're not alone! Click HERE for more information.
---
---

Las experiencias cercanas a la muerte: ¿Qué dice la Biblia cristiana?
¡Véase un extracto de este libro que nos hace abrir los ojos!
---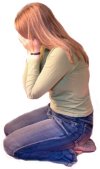 Help me with my unruly teenager!
Contact one of our nationally certified Christian life coaches who specializes in working with at-risk youth. Tell me more!
---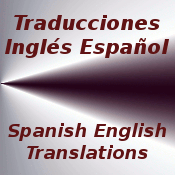 ---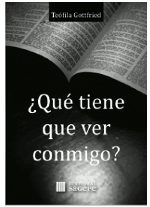 ¿Qué Tiene que Ver Conmigo? por Teófila Gottfried
¿Qué tiene que ver conmigo lo que dice la Biblia? ¿Sirve en estos días lo que se cuenta allí? ¿No son anticuadas sus enseñanzas? ¿Qué tengo que ver yo con gente que vivió hace dos, cuatro o seis mil años? ¿Es posible aplicar a mi vida algo de lo que dice la Biblia? ¿O los Diez Mandamientos es todo lo que enseña? En tal caso ¿puedo considerarme "buena persona" si los cumplo? Lo que leemos en la Biblia tiene que ver con todos los seres humanos, sean cristianos o judíos, ateos o agnósticos, budistas, musulmanes o adherentes a alguna de las filosofías o nuevas religiones que surgen en el mundo. ¿Por qué? Ver mayor información sobre este libro dinámico.
---
True Paranormal Stories From A Biblical Perspective
---
Historias Paranormales Verídicas: ¿Explica la Biblia Cristiana la quinta dimensión?
---
Christian Writers: Sell Your Book In Our Store!
Advertise your book to more than 25,000 readers for $10.00 a month. Get full information here.
Do Dragons Really Exist?

What Is a Dragon?
Do dragons really exist? If they do exist, for what type of creature would we be searching? A dragon is said to be a legendary creature whose description varies slightly from culture to culture. But, typically a dragon is a fierce snake-like creature with powerful legs and arms. Some dragons are depicted with short horns on the head, powerful claws, and a mouth and nostrils through which a breath so hot flows that the creature is said to literally breath fire. The dragon might symbolize great evil power or just power in general. The question is: Do dragons exist today? No one alive today can truthfully say that he has ever seen a creature that answers any of the descriptions of these legendary animals. However, that does not mean that dragons did not exist at one time right here on earth--or does it?
The Legendary Dragon in the Book of Revelation
We know that no creature like the one described in legends of dragons exists today. But, the word of God does tell of the existence of a dragon in the New Testament book of Revelation, which speaks of modern times, as well as the coming of the end of modern times (Revelation 12:3, 13:2,11, 16:13). However, the legendary creature in Revelation is seen only in the visions of John, who was a servant of Christ.
While some people might understandably say that these prophetic scriptures are no more than the account of a man suffering from hallucinations, true Christians will look at another fact. That fact is that the word of God says that John's visions were from the Lord Jesus (Rev. 1:1). Therefore, believers rest assured that John was not having hallucinations. If the legendary animal does not exist, why did the Lord show the creature in visions? Where is this dragon? What does it look like? Why has it never been seen by anyone except in a vision--or has it? Let's turn to the scriptures of the Christian Bible as we consider the legends, which were born from truth.
Do Dragons Really Exist According to the Bible?
Given that the book of Revelation is filled with symbolism, we will not say that simply because the Lord showed John a vision in which a dragon appeared is biblical support to answer "yes" to the question: Do dragons really exist? Before dealing with why the Lord showed John visions in which there was a dragon, let us say that there are scriptures that support the belief that dragons indeed did exist on earth at one time. However, we do not see any biblical scripture that supports the belief that dragons still exist today or that they would look like they looked when first created by God.
The Origin and Identity of the Dragon
Do dragons really exist as animals or only as visions? Again, we do not believe that there are any animals that exist today that are dragons. There are, however, scriptures that support belief that literal animals who were dragons once existed, and exist today only as a spirit--one dragon. Genesis 3:1 says, "Now the serpent was more subtle than any beast of the field which the Lord God had made...." Continuing to read the third chapter of the Old Testament book of Genesis reveals that the serpent deceived Adam and Eve, and caused them to sin against God. Later, that serpent is identified as a dragon. We read, "And I saw an angel come down from heaven, having the key of the bottomless pit and a great chain in his hand. And he laid hold on the dragon, that OLD SERPENT, which is the Devil, and Satan..." (Rev. 20:1-2).
Revelation speaks of modern times. Genesis is an account of the old earth. Notice that in Revelation, the dragon is called that "OLD SERPENT," meaning that he is from ancient times, or is an ancient serpent. A serpent was a real animal that was made by God (Gen. 3:1). According to scripture, the ancient serpent did not look like modern serpents. We know that it had legs, because God cursed the serpent for deceiving Adam and Eve, saying, "...Thou art cursed above all cattle, and above every beast of the field; upon thy belly shalt thou go..." (Gen. 3:14). Obviously, the serpent in ancient times did not have to crawl on its belly. It had at least a pair of legs and could walk. Notice that it was compared to the cattle and other beasts of the field. Those other beasts walked. They did not crawl on their belly. Is it outlandish to believe that ancient serpents could have had vocal chords, allowing them to speak? Is not a parakeet a talking bird? Some might argue that a parakeet does not think, he only repeats what he hears. So, how would a serpent have the intelligence to actually deceive Eve? Remember that the Christian Bible plainly tells us that the serpent was more subtle than any beast of the field. To be subtle requires thinking power; it requires intelligence. We know that the ancient serpent actually existed because scripture says that God created him (Gen. 3:1). We know that the ancient serpent could walk; and we know that the ancient serpent was very intelligent. This is not guesswork; this is scripture.
Adam and Even would have answered "yes" to the question: Do dragons really exist? But, do they still exist? Remember that Noah took animals into the ark so that they would not perish in the flood. Could he have taken a dragon into the ark? Noah could not have taken the same type of serpent into the ark that deceived Eve, because that animal had been cursed by God long before Noah was born. Noah would not have seen a serpent with legs. He would only have encountered cursed serpents who were legless. It is interesting to note that scientists have found that there are serpents who have appendages under their skin--legs that never grow. Also, there are snakes that have horns on their heads. Many legends of dragons depict the creatures with horns. Did dragons have wings; and did they breathe fire? Scripture does not say that. It only reveals that the ancient serpent was created with legs. The rest of the legendary descriptions of this animal might or might not be true.
Do dragons really exist? They once existed, because the word of God reveals that the Dragon, who is the Devil, is that "OLD SERPENT." Ancient serpents who walked with legs existed. They lost their legs by the curse from God. Therefore, the original serpent ceased to exist; and a "modified" legless serpent took its place. We have legless serpents today in most parts of the world. They are seen by millions daily. They are not dragons.
From where did the legend of dragons come? How did the people of cultures, who never read the Bible, know about a snake-like creature with legs? The answer should be obvious. Are not all the nations of the world descendants from Adam and Eve who actually saw the original ancient serpent made by God? Yes, they are. Adam lived nearly a millennium after he sinned. He fathered everyone in the world. Why would he have never talked to his children about the original creatures he saw in the garden of Eden? It is perfectly logical to believe that Adam and Eve talked to their children about their life in paradise. Those true stories passed from generation to generation. Some facts were altered, but the truth is that this is the reason why the cultures of the world are convinced that dragons really existed. They never saw them, but they learned of them through their parents.
Do dragons really exist today? There is a spiritual dragon who still exists. He is the creature who was seen in the visions of John. He is the ancient serpent who deceived Adam and Eve. He is Satan and the Devil, who seeks to be worshiped in the place of God. He continues to deceive millions today.
Related Articles:
Is Lucifer and Satan the Same Entity?
What Does the Devil Look Like?
What Is the Origin of Satan?
Is Satan Real? What Did Jesus of Nazareth Think?
---
Highly Recommended Christian Books
Double Portion of Elijahs Spirit: Soul Transfer in the Bible?

Don't be deceived! Read more.
Christian Help for Survivors of Ritualistic Child Abuse and Hardcore Satanism

Yes! The Bible deals with this very disturbing topic. Read an excerpt.
The Truth about Near Death Experiences

Don't be deceived! Read an excerpt.
When Christian Believers Struggle With Divine Healing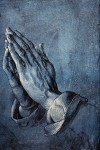 Get understanding on this important subject. Read an excerpt.
Lost Romance Found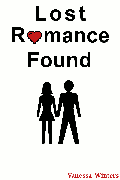 Can black magic interfere with love? Read an excerpt.

Copyright notice: This website and its content is copyright of © Heavenly Manna (HeavenlyManna.net) 2002-2016.

Comments/Comentarios:
Send Comments or a Private Message about One of Our Services / Envíe Comentarios o un Mensaje Privado acerca de nuestros servicios
Once comments reach 10, they close. IF YOU USE PROFANITY, WE WILL REJECT YOUR COMMENT AUTOMATICALLY.
We're a small team, please be patient as we review comments.
, Wikimedia Commons. Multiple crosses image - Wikimedia Commons -