Calling Someone a Fool in the Bible

The Lord Jesus warned, "...Whosoever is angry with his brother without a cause shall be in danger of the judgment. And whosoever shall say to his brother, Raca, shall be in danger of the council. But whosoever shall say Thou fool, shall be in danger of hell fire" (KJV, Matthew 5:22).

The Word Fool in the Christian Bible
It is good to question what calling someone a fool in the Bible means, because biblical definitions of words are not always the same as dictionary definitions. The word of God says that a fool is someone who:
1. does not believe in God's existence (an atheist) - "The fool hath said in his heart, There is no God. They are corrupt, they have done abominable works. There is none that doeth good" (Ps. 14:1).
2. mocks sin - "Fools make a mock at sin..." (Prov. 14:9).
3. despises wisdom; and we know that Jesus is wisdom (1 Cor. 1:24) - "The fear of the Lord is the beginning of knowledge. But, fools despise wisdom and instruction" (Prov. 1:7).
4. is right in his own eyes and dismisses the counsel of God - "The way of a fool is right in his own eyes. But he that hearkeneth unto counsel is wise" (Prov. 12:15).
5. lays up treasure for himself on earth, but does not lay up treasure in heaven - "And he (Jesus) spake a parable unto them saying, The ground of a certain rich man brought forth plentifully. And he thought within himself, saying, What shall I do, because I have no room where to bestow my fruits? And he said, This will I do: I will pull down my barns and build greater, and there will I bestow all my fruits and my goods. And I will say to my soul, Soul, thou hast much goods laid up for many years. Take thine ease, eat, drink, and be merry. But God said unto him, Thou fool, this night thy soul shall be required of thee. Then, whose shall those things be, which thou has provided? So is he that layeth up treasure for himself, and is not rich toward God" (Luke 12:16-21).
These are the definitions of the word fool in the Bible, which can now facilitate understandng of the meaning of calling someone a fool in the Bible.
Why the Danger of Hell Fire?
Jesus warned against calling our brother a fool, not against calling those who fit the description of the word fool in the Bible. Therein lies the huge difference. Throughout the New Testament, followers of Jesus are repeatedly referred to as brothers and sisters in Christ. Remembering the definition of the word fool in the Bible, how can we call our brother or sister a fool? A true, born-again, obedient follower of Christ is not an atheist. He does not despise the counsel of God. He does not see himself as right in his own eyes, rather he calls right what God calls right. He does not lay up treasure on earth while failing to lay up treasure in heaven. He does not despise wisdom. He does not mock sin or do any of the things that fit the definition of the word fool in the Bible.
Remember that Jesus dwells in his servants and is one with them (St. John 15:4). The passage of Matthew 25:31-46 speaks of the return of Jesus and the judgment he will make. In that passage he speaks of how when his servants were hungry, thirsty, naked, imprisoned, sick, and a stranger; he was also hungry, thirsty, naked, imprisoned, sick and a stranger. When the brethren gave food, drink, and clothes to his servants, Jesus said that it was like giving him food, drink, and clothes. When care was given to his sick servants. It was like care being given to him. When his servants in prison were visited, it was like he was being visited. And when his servants were welcomed as strangers, it was like welcoming him as a stranger.
In this same passage of Matthew 25:31-46, Jesus teaches that whenever these things were withheld from his servants, they were also withheld from him. Can we now see the connection with calling someone a fool in the Bible, when that someone is a genuine, born-again, obedient believer in Jesus? Are we not also calling Jesus a fool? The people who failed to attend to the needs of the servants of Jesus were counted guilty of failing to love Jesus himself. Jesus said of them, "And these shall go away into everlasting punishment..." (Mat. 25:46).
It is not really so surprising that calling the true servant of Jesus, who is also one with Jesus, a fool would put us in danger of hell fire. Sadly, the danger of calling someone a fool in the Bible is rarely taught in the church.
Note: The passage in Matthew has been twisted to support the falsehood that we can work our way into heaven by good works. The Bible plainly says that
salvation
is the free gift of God that cannot be earned (Ephesians 2:8).
Related Articles by Heavenly Manna:
Raca in the Bible
What Does the Bible Say About the Power of Words?
Honoring God In Everyday Conversation
---
Highly Recommended Christian Books
Double Portion of Elijahs Spirit: Soul Transfer in the Bible?

Don't be deceived! Read more.
Christian Help for Survivors of Ritualistic Child Abuse and Hardcore Satanism

Yes! The Bible deals with this very disturbing topic. Read an excerpt.
The Truth about Near Death Experiences

Don't be deceived! Read an excerpt.
When Christian Believers Struggle With Divine Healing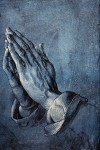 Get understanding on this important subject. Read an excerpt.
Lost Romance Found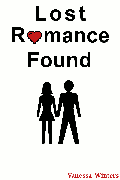 Can black magic interfere with love? Read an excerpt.

Copyright notice: This website and its content is copyright of © Heavenly Manna (HeavenlyManna.net) 2002-2016.

Comments/Comentarios:
Thank you so much. I have a clear understanding now. When you were explaining to me about what fool in the bible means, i noticed that you said that the lord said if you done these things to his servants, you've done them to him. I Thought he was talking about all people like the poor or widowed or unfortunate when he said the least of these
can you give me a little clarification on how you know he was speaking of his servants? Thanks again for your help.
by: Anisaa hawkins
Posted on 2012-03-15 04:15:27
---
To Ms. Hawkins:

When Jesus referred to the suffering people as his brethren in Matthew 25:40, we know that he was referring to his servants because of what he consistently taught. He said, "Whosoever shall do the will of my Father which is in heaven, the same is my brother, and sister, and mother" (Matthew 12:50).

Jesus called these people his brethren (Mat. 25:40). Therefore, we know that they were doing his will which makes them his servants. Christ does not refer to the unsaved as his "brethren." Also, the passage shows Jesus clearly saying that he himself was hungry, thirsty, naked, sick, in prison, and a stranger when his brethren were all of these things. That is because he dwells in his servants (St. John 15:4). He does not dwell in those who live in disobedience to him. Christ said, "...If a man love me, he will keep my words. And my Father will love him, and we will come unto him, and make our abode (dwelling) with him" (St. John 14:23). Those who do not love Jesus will not keep his words. Therefore, the Lord does not make his dwelling place with those individuals. Consequently, those people are not of the brethren because Jesus is not dwelling in them.

You might be interested in reading Who Are the Children of God? It brings out scripture that defines the difference between the offspring of God, and the children of God.
by: Heavenly Manna
Posted on 2012-03-16 01:02:54
---
A friend went to his pastor with several questions of importance to his studies. The Methodist pastor was unable to answer the questions but because pastor didn't understand the meaning of terms used, he accused the student of being a fool. This was done in the presence of elders and the man's wife. Is this right? What can be done?
by: Choir Loft
Posted on 2014-11-17 14:07:34
---
To: Choir Loft

Your message is vague to someone who did not witness the event / conversation. What terms? What tone of voice used by the pastor? What type of questions? It is our assumption that you were there, or at least have first-hand knowledge of what took place. So, this is our response: Keep in mind all that was taught in the article, which is backed by scripture. Not only does it teach on calling our brethren a fool, it also deals with the difference in calling someone foolish--as was the case with Paul and the Galatians. This is how we learn to apply scripture to everyday life.
by: Heavenly Manna
Posted on 2014-11-20 18:21:36
---
Send Comments or a Private Message about One of Our Services / Envíe Comentarios o un Mensaje Privado acerca de nuestros servicios
Once comments reach 10, they close. IF YOU USE PROFANITY, WE WILL REJECT YOUR COMMENT AUTOMATICALLY.
We're a small team, please be patient as we review comments.
, Wikimedia Commons. Multiple crosses image - Wikimedia Commons -