---
Join an International Dynamic Bible Study by Skype!
Eye-opening and life-changing Bible study for questions about the spirit world, the afterlife, the daily struggle of Christian living and so much more. Click here for more information.
---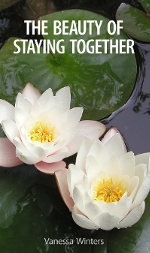 The Beauty of Staying Together
Calvina, the young battered wife of Duane, is in desperate need of a new start in life. Will her jealous husband, the mad man with whom she had been unequally yoked, prove too much to ever hope for a chance of staying together--a chance to fix her troubled marriage? Read chapter one now!
---
---
View Content By Specific Category
Christian Store Departments
---
Do You Yearn To Return to Old-Fashioned Real Church?
You're not alone! Click HERE for more information.
---
---

Las experiencias cercanas a la muerte: ¿Qué dice la Biblia cristiana?
¡Véase un extracto de este libro que nos hace abrir los ojos!
---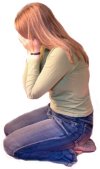 Help me with my unruly teenager!
Contact one of our nationally certified Christian life coaches who specializes in working with at-risk youth. Tell me more!
---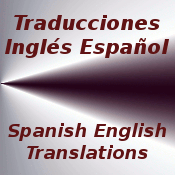 ---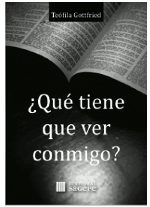 ¿Qué Tiene que Ver Conmigo? por Teófila Gottfried
¿Qué tiene que ver conmigo lo que dice la Biblia? ¿Sirve en estos días lo que se cuenta allí? ¿No son anticuadas sus enseñanzas? ¿Qué tengo que ver yo con gente que vivió hace dos, cuatro o seis mil años? ¿Es posible aplicar a mi vida algo de lo que dice la Biblia? ¿O los Diez Mandamientos es todo lo que enseña? En tal caso ¿puedo considerarme "buena persona" si los cumplo? Lo que leemos en la Biblia tiene que ver con todos los seres humanos, sean cristianos o judíos, ateos o agnósticos, budistas, musulmanes o adherentes a alguna de las filosofías o nuevas religiones que surgen en el mundo. ¿Por qué? Ver mayor información sobre este libro dinámico.
---
True Paranormal Stories From A Biblical Perspective
---
Historias Paranormales Verídicas: ¿Explica la Biblia Cristiana la quinta dimensión?
---
Christian Writers: Sell Your Book In Our Store!
Advertise your book to more than 25,000 readers for $10.00 a month. Get full information here.
Can the Devil Read My Mind? What Does the Christian Bible Say?

Spirits of Divination
There is a truth that should be thoroughly understood and realized before answering the question: Can the devil read my mind? That truth is the fact that evil spirits of the kingdom of Satan, also called the kingdom of darkness, hear the words we speak. These spirits also roam the entire earth. They are able to speak to the mind of man as well as audibly; and they cooperate with one another to deceive man. Every one of these statements is fully backed by scripture from the Christian Bible in our article,
Spirits of Divination
. Therefore, we will not repeat teaching on those truths. We make mention of them because of a widespread belief in a connection between spirits of divination and demonic mind reading.
Can the Devil Read My Mind? What Does Christian Scripture Reveal?
In the sixteenth chapter of Judges we read about the role that Delilah played in the capture of Samson by the Philistines. We read, "And she (Delilah) said unto him, How canst thou say, I love thee, when thine heart is not with me? Thou hast mocked me these three times, and hast not told me wherein thy great strength lieth. And it came to pass, when she pressed him daily with her words, and urged him, so that his soul was vexed unto death; that he told her all his heart, and said unto her, There hath not come a rasor upon mine head. For I have been a Nazarite unto God from my mother's womb. If I be shaven, then my strength will go from me, and I shall become weak and be like any other man" (Judges 16:15-17).
The Philistines served and worshiped idol gods; Dagon was their god (Judges 16:23). The Christian Bible reveals that idols are devils (1 Cor. 10:19-20). The truth is that neither Dagon nor any of the other devils worshiped by the Philistines were able to read Samson's mind. They had to use deception to bring him down. This scripture is only one of several that answer the question: Can the devil read my mind? The answer is negative. He can hear the words you speak. He can strongly offer you thoughts (Acts 5:3, St. John 13:2). He also can excellently guess your thoughts, but he cannot read them.
The Witch of Endor
After king Saul was rejected by God for his repeated disobedience, the Lord took away his Spirit and communicated no more with him. This left Saul desperate for answers about his future. There were no more answers from God, so he turned to a practitioner of witchcraft who had a familiar spirit (spirit guide/medium), the witch of Endor. The problem he had with this decision is that he had declared the sin of witchcraft in the land punishable by death. Scripture says that Saul disguised himself so the witch of Endor would not be afraid to render services to him. Shouldn't Saul have asked: Can the Devil read my mind?
We read, "And when Saul inquired of the Lord, the Lord answered him not, neither by dreams, nor by Urin, nor by prophets. Then said Saul unto his servants, Seek me a woman that hath a familiar spirit, that I may go to her, and inquire of her. And his servants said to him, Behold, there is a woman that hath a familiar spirit at Endor. And Saul disguised himself, and put on other raiment, and he went, and two men with him, and they came to the woman by night and he said, I pray thee, divine unto me by the familiar spirit, and bring me him up, whom I shall name unto thee. And the woman said unto him, Behold, thou knowest what Saul hath done, how he hath cut off those that have familiar spirits, and the wizards out of the land. Wherefore then layest thou a snare for my life, to cause me to die? And Saul sware to her by the Lord, saying, As the Lord liveth, there shall no punishment happen to thee for this thing. Then said the woman, Whom shall I bring up unto thee? And he said, Bring me up Samuel. And when the woman saw Samuel, she cried with a loud voice. And the woman spake to Saul, saying, Why hast thou deceived me...(1 Samuel 28:6-12)?
Why could not the witch of Endor read the mind of Saul? His disguise should not have been able to hide his identity or his purpose for visiting her if the spirits of "divination" reads a person's thoughts. What is scripture revealing about the answer to the question: Can the Devil read my mind? It is answering the question in the negative.
The Wise Men
We read, "And being warned of God in a dream that they (the wise men) should not return to Herod, they departed into their own country another way. And when they were departed, behold, the angel of the Lord appeareth to Joseph in a dream, saying, Arise, and take the young child and his mother, and flee into Egypt, and be thou there until I bring thee word; for Herod will seek the young child to destroy him. When he arose he took the young child and his mother by night, and departed into Egypt. And was there until the death of Herod that it might be fulfilled which was spoken of the Lord by the prophet, saying, Out of Egypt have I called my son. Then Herod, when he saw that he was mocked of the wise men, was exceeding wroth..." (Matthew 2:12-16).
Did the wise men ask: Can the Devil read my mind? Can Satan read my thoughts? Herod desired to murder the baby Jesus. This reveals the will of Satan operating within him. Why then did Satan not reveal the thoughts of the wise men to Herod as they prepared to go home by another route? Why did not the Devil alert Herod of the intentions of Joseph when he was preparing in the night to take his family to safety in Egypt?
A King Asks: Can the Devil Read My Mind?
King Nebuchadnezzar did not literally ask that question. However, in the second chapter of the book of Daniel, we read that he had a disturbing dream that he forgot after he awoke. We all know that the fact that we forget a piece of information in no way equates to it having gone out of the mind. Therefore, Nebuchadnezzar's dream was still in his mind; he simply couldn't recall it. He knew that if the events of the dream were recalled that he would certainly remember having dreamed them.
We read, "And in the second year of the reign of Nebuchadnezzar, Nebuchadnezzar dreamed dreams, wherewith his spirit was troubled and his sleep brake from him. Then the king commanded to call the magicians, and the astrologers, and the sorcerers, and the Chaldeans for to shew the king his dreams. So they came and stood before the king. And the king said unto them, I have dreamed a dream, and my spirit was troubled to know the dream. Then spake the Chaldeans to the king in Syriack, O king, live for ever. Tell thy servants the dream and we will shew the interpretation. The king answered and said to the Chaldeans, The thing is gone from me (I can't remember). If ye will not make known unto me the dream, with the interpretation thereof, ye shall be made a dunghill. But if ye shew the dream, and the interpretation thereof, ye shall receive of me gifts and rewards and great honor. Therefore, shew me the dream and the interpretation thereof... The Chaldeans answered before the king, and said, There is not a man upon the earth that can shew the king's matter. Therefore, there is no king, lord, nor ruler, that asked such things at any magician or astrologer or Chaldean.... There is none other that can shew it before the king, except the gods whose dwelling is not with flesh" (Daniel 2:1-11).
So, where were all of those gods that the magicians, sorcerers, astrologers, and Chaldeans served? Their excuses for not being able to read the mind of the king to know the dream were not received by Nebuchadnezzar who called for their death (Daniel 2:12-13). Again, how is the Bible continuing to answer the question: Can the Devil read my mind?
Throughout scripture of the Christian Bible, we are repeatedly taught that God is the one who knows the secret things of the heart. Daniel said, "...Blessed be the name of God for ever and ever: for wisdom and might are his. He revealeth the deep and secret things. He knoweth what is in the darkness..." (Daniel 2:20, 22).
Daniel's God revealed the mind of the king to the flesh of Daniel to the point of not only recalling the dream, but interpreting it also. Why could not the idol gods, who are devils (1 Cor. 10:19-20), do the same in the flesh of the magicians, astrologers, and sorcerers? The answer is loudly negative to the question: Can the Devil read my mind? Through great deception it can appear that Satan can read your thoughts, but he cannot.
Related Reading/Content on the Paranormal
Spirits of Divination: What Does the Christian Bible Reveal?
The Christian Bible on Spirits of the Deceased, Necromancy, and Seance - Part I
The Christian Bible on Astral Travel
---
Highly Recommended Christian Books
Double Portion of Elijahs Spirit: Soul Transfer in the Bible?

Don't be deceived! Read more.
Christian Help for Survivors of Ritualistic Child Abuse and Hardcore Satanism

Yes! The Bible deals with this very disturbing topic. Read an excerpt.
The Truth about Near Death Experiences

Don't be deceived! Read an excerpt.
When Christian Believers Struggle With Divine Healing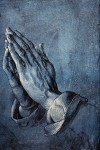 Get understanding on this important subject. Read an excerpt.
Lost Romance Found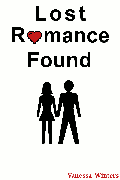 Can black magic interfere with love? Read an excerpt.

Copyright notice: This website and its content is copyright of © Heavenly Manna (HeavenlyManna.net) 2002-2016.

Comments/Comentarios:
Send Comments or a Private Message about One of Our Services / Envíe Comentarios o un Mensaje Privado acerca de nuestros servicios
Once comments reach 10, they close. IF YOU USE PROFANITY, WE WILL REJECT YOUR COMMENT AUTOMATICALLY.
We're a small team, please be patient as we review comments.
, Wikimedia Commons. Multiple crosses image - Wikimedia Commons -