---
Join an International Dynamic Bible Study by Skype!
Eye-opening and life-changing Bible study for questions about the spirit world, the afterlife, the daily struggle of Christian living and so much more. Click here for more information.
---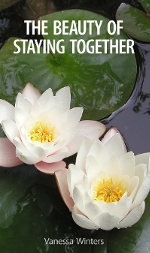 The Beauty of Staying Together
Calvina, the young battered wife of Duane, is in desperate need of a new start in life. Will her jealous husband, the mad man with whom she had been unequally yoked, prove too much to ever hope for a chance of staying together--a chance to fix her troubled marriage? Read chapter one now!
---
---
View Content By Specific Category
Christian Store Departments
---
Do You Yearn To Return to Old-Fashioned Real Church?
You're not alone! Click HERE for more information.
---
---

Las experiencias cercanas a la muerte: ¿Qué dice la Biblia cristiana?
¡Véase un extracto de este libro que nos hace abrir los ojos!
---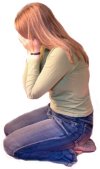 Help me with my unruly teenager!
Contact one of our nationally certified Christian life coaches who specializes in working with at-risk youth. Tell me more!
---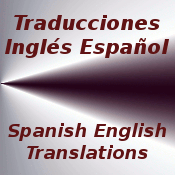 ---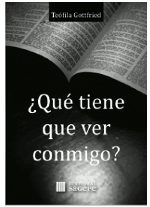 ¿Qué Tiene que Ver Conmigo? por Teófila Gottfried
¿Qué tiene que ver conmigo lo que dice la Biblia? ¿Sirve en estos días lo que se cuenta allí? ¿No son anticuadas sus enseñanzas? ¿Qué tengo que ver yo con gente que vivió hace dos, cuatro o seis mil años? ¿Es posible aplicar a mi vida algo de lo que dice la Biblia? ¿O los Diez Mandamientos es todo lo que enseña? En tal caso ¿puedo considerarme "buena persona" si los cumplo? Lo que leemos en la Biblia tiene que ver con todos los seres humanos, sean cristianos o judíos, ateos o agnósticos, budistas, musulmanes o adherentes a alguna de las filosofías o nuevas religiones que surgen en el mundo. ¿Por qué? Ver mayor información sobre este libro dinámico.
---
True Paranormal Stories From A Biblical Perspective
---
Historias Paranormales Verídicas: ¿Explica la Biblia Cristiana la quinta dimensión?
---
Christian Writers: Sell Your Book In Our Store!
Advertise your book to more than 25,000 readers for $10.00 a month. Get full information here.
Bible Proverbs on Parenting: Train up a Child

Train up a child in the way he should go; and when he is old, he will not depart from it (KJV, Proverbs 22:6). Many Christian parents have been left very disappointed in this scripture considered one of the many Bible proverbs on parenting. Why? Because many have trained up their children in the way they should go, but some of those children have departed from it. Some have gone in a totally opposite direction. Could it be that they will return to God when they are old? The truth is that some have died young and outside of fellowship with God though mom and/or dad followed Bible proverbs on parenting. Did the parents not truly train up a child in the way he should go? While this is the problem in a significant number of cases, this is not the answer to be given to all parents and guardians when no real answer is known. What went wrong with those who did train up a child in the right way? If this counsel is not reliable, what else in the Bible is not reliable? Sadly, this is the question that many of these people will end up asking themselves--and loose faith in God as they answer themselves.

Proverbs Bible Studies
Bible proverbs on parenting is like study of any other book of the Bible; its scriptures cannot be understood without rightly dividing the word of truth, the Christian Bible. When Christian "leaders" are asked questions such as these for which they never have scriptural answers, it truly is shameful. A believer is instructed, "Study to shew thyself approved unto God, a workman that needeth not to be ashamed, rightly dividing the word of truth" (2 Timothy 2:15). One aspect of right division of the scriptures is consideration of ALL of what God's word says on a subject--Bible proverbs on parenting, for example. While focus can and sometimes should be on a single scripture; no scripture is an "island." When we are faced with a scripture or passage we don't understand, we should never forget the rest of what we do understand from God's word. Understanding of the counsel to train up a child in the way he should "so" he won't depart from it, will come into focus.
Train up a Child, But...
What is a child? Although he can be controlled through discipline and is influenced by training and environment, a child is a unique and completely separate individual from his parents. Even children who are controlled most of their life by their parents are unique and separate individuals. They simply don't exercise their God-given independence as adults. These people are almost always considered to be mentally immature, feeble-minded, and/or dysfunctional because instead of becoming independent by developing their own true identity, they continue to depend on the "identity" of the parent/s.
Remember, everyone is a unique identity regardless of who his parents are. What does the Christian Bible say about the various identities of people? Proverbs Bible studies reveals that the answers are found in the very same book in which counsel is given to train up a child in the way he should go--the book of Proverbs in which are found many Bible proverbs on parenting.
God's word teaches, "As a dog returneth to his vomit, so a fool returneth to his folly" (Proverbs 26:11). The apostle Peter himself commented on this very proverb, calling it "true." Now, if the proverb with the counsel to train up a child in the way he should go is true, so is the one about the dog returning to his vomit and the fool to his folly. This is right division of the word of God. Peter wrote, "But it happened unto them according to the TRUE proverb, The dog is turned to his own vomit again; and the sow that was washed to her wallowing in the mire" (2 Peter 2:22). Keep in mind that Peter spoke of people who had been washed by the Lamb of God himself (2 Peter 2:21), yet they did not remain in the way, because of their true identity. Some of them were dogs and swine who would not be forcefully made, not even by God, into something they did not want to be. Are parents greater than God? Let's not forget that God is a parent; he is the Father who trains his children in the way they should go, but not all of his children remain in the way. Let's not forget that God has given both the parent and the child freedom to CHOOSE to obey or disobey him (Joshua 24:15). The fact that there are consequences to pay for disobedience to God does not take away anyone's God-given freedom to choose not to be obedient.
What else does God's word say about attempting to change the essence of a person by way of force? We read, "Though thou shouldest bray a fool in a mortar among wheat with a pestle, yet will not his foolishness depart from him" (Proverbs 27:22) The same scripture in the Living Bible Paraphrased reads, "You can't separate a rebel from his foolishness though you crush him to powder."
Some want to believe that every family problem can be solved by following Bible proverbs on parenting, such as the counsel to train up a child in the way he should go. It might be argued that the "dogs," the "swine," and the fools of which the scriptures speak, pertain to adults, not children. Let's remember, however, that God's word teaches, "Even a child is known by his doings, whether his work be pure and whether it be right" (Proverbs 20:11). Many wicked adults were wicked children and will live to be wicked senior citizens, but people chose to ignore their wickedness when they were children.
---
Highly Recommended Christian Books
Double Portion of Elijahs Spirit: Soul Transfer in the Bible?

Don't be deceived! Read more.
Christian Help for Survivors of Ritualistic Child Abuse and Hardcore Satanism

Yes! The Bible deals with this very disturbing topic. Read an excerpt.
The Truth about Near Death Experiences

Don't be deceived! Read an excerpt.
When Christian Believers Struggle With Divine Healing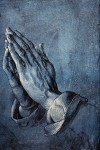 Get understanding on this important subject. Read an excerpt.
Lost Romance Found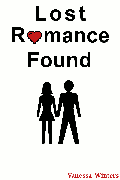 Can black magic interfere with love? Read an excerpt.

Copyright notice: This website and its content is copyright of © Heavenly Manna (HeavenlyManna.net) 2002-2016.

Comments/Comentarios:
Send Comments or a Private Message about One of Our Services / Envíe Comentarios o un Mensaje Privado acerca de nuestros servicios
Once comments reach 10, they close. IF YOU USE PROFANITY, WE WILL REJECT YOUR COMMENT AUTOMATICALLY.
We're a small team, please be patient as we review comments.
, Wikimedia Commons. Multiple crosses image - Wikimedia Commons -