Self-Published Authors: Promote And Sell Your Books Through Your FREE Author Page!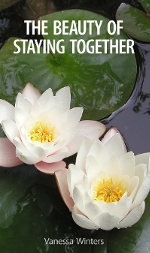 The Beauty of Staying Together
Calvina, the young battered wife of Duane, is in desperate need of a new start in life. Will her jealous husband, the mad man with whom she had been unequally yoked, prove too much to ever hope for a chance of staying together--a chance to fix her troubled marriage? Read chapter one now!
---
---
View Content By Specific Category
Christian Store Departments
---

Las experiencias cercanas a la muerte: ¿Qué dice la Biblia cristiana?
¡Véase un extracto de este libro que nos hace abrir los ojos!
---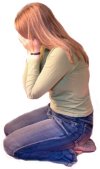 Help me with my unruly teenager!
Contact one of our nationally certified Christian life coaches who specializes in working with at-risk youth. Tell me more!
---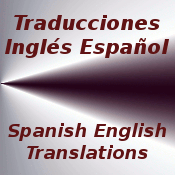 ---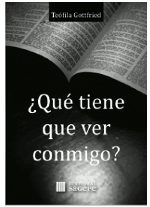 ¿Qué Tiene que Ver Conmigo? por Teófila Gottfried
¿Qué tiene que ver conmigo lo que dice la Biblia? ¿Sirve en estos días lo que se cuenta allí? ¿No son anticuadas sus enseñanzas? ¿Qué tengo que ver yo con gente que vivió hace dos, cuatro o seis mil años? ¿Es posible aplicar a mi vida algo de lo que dice la Biblia? ¿O los Diez Mandamientos es todo lo que enseña? En tal caso ¿puedo considerarme "buena persona" si los cumplo? Lo que leemos en la Biblia tiene que ver con todos los seres humanos, sean cristianos o judíos, ateos o agnósticos, budistas, musulmanes o adherentes a alguna de las filosofías o nuevas religiones que surgen en el mundo. ¿Por qué? Ver mayor información sobre este libro dinámico.
---
True Paranormal Stories From A Biblical Perspective
---
Historias Paranormales Verídicas: ¿Explica la Biblia Cristiana la quinta dimensión?
---
The Christian Bible on Soul Transfer and Soul Exchange: What Is a Walk-In?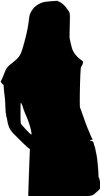 The Definition of Soul Transfer and Soul Exchange
According to New Age thought, soul transfer, commonly referred to as "soul exchange" or "walk-in," is defined as the time when a person's soul leaves his body and is temporarily or permanently replaced with the soul of someone else. It's thought that usually two souls agree on a walk-in, and that a soul who has completed his purpose in life has three options:
1.
Reincarnation
in the same body
2. Death
3. Walk-in, sometimes known as "walk-out"
The first serious problem with belief in soul exchange is the belief in reincarnation that it requires since this is one of the options a soul has. Hebrews 9:27 says, "...It is appointed unto men ONCE to die, but after this the judgment." This is only one of a number of scriptures of the Christian Bible revealing reincarnation as a falsehood. Also, no man has any power in the day of his death; this means he can't even avoid dying. How then is death an option? It's not an option; it's an appointment.
Possible Signs and Symptoms of a Walk-In
New Age thought involves believing that soul transfer can take place in a person unbeknownst to him. He could be sleep, in a coma, in a trance, or he might even have a conscious, but altered state of mind. It's believed that soul transfer can produce any of the following: physical and mental illness, confusion, allergies, various forms of seizures, and even physical trauma. Severe depression leading to suicidal thoughts, memory loss, and fatigue might be manifested for a period of time before soul exchange takes place.
What light does the Christian Bible shed on the possible signs and symptoms of a soul transfer? The passage of Mark 5:2-5 reads, "And when he was come out of the ship, immediately there met him out of the tombs a man with an unclean spirit who had his dwelling among the tombs; and no man could bind him, no, not with fetters and chains.... And always night and day, he was in the mountains and in the tombs, crying, and cutting himself with stones." The individual in this passage was possessed with an unclean spirit. An unclean spirit is an evil spirit. We see that the signs and symptoms of demonic possession are among the very same ones manifested in what New Agers call soul transfer. It might be argued that an unclean spirit is not a demon, and that it is simply the wicked soul of another person. Could it be that the wicked soul of someone else had walked into this man to remain in him temporarily or permanently? We know this was not a permanent soul exchange because scripture teaches that the body without the spirit is dead (James 2:26). If the spirit cannot return to the body, permanent death has occurred. Once permanent death has occurred, the spirit of a man does not roam around. It does not have the power to make agreements with other souls to perform a walk-in. It does not have any options at all, because it returns to God who gave it (Ecclesiastes 12:7). Even if we say that a temporary soul transfer could have taken place, we still cannot deny the signs and symptoms that are consistent with demonic possession.
The passage of Mark 9:17-25 is the account of a man who was afflicted with a dumb and deaf spirit that caused the manifestation of what sounds exactly like a grand mal convulsion, also known as a tonic clonic seizure in an epileptic. Jesus commanded the dumb and deaf spirit to come out of the man and not to enter him again. Again, a so-called walk-in fits the description of demonic possession. Could the dumb and deaf spirit have been the soul of another person? If so, that soul, according to New Age thought, would have the option to make agreements with other souls to perform a walk-in. But, remember that Jesus not only made the spirit leave the man, he prohibited this entity from entering the man again. Obviously, the dumb and deaf spirit is not being given any options here.
Jesus
taught about demonic possession in the passage of Matthew 12:43-45. He explained that the spirits that go around seeking to enter people are unclean spirits. They are wicked spirits; they are not the souls of other people. He taught, "When the unclean spirit is gone out of a man, he walketh through dry places, seeking rest, and findeth none. Then he saith, I will return into my house from whence I came out; and when he is come, he findeth it empty, swept, and garnished. Then goeth he, and taketh with himself seven other spirits more wicked than himself, and they enter in and dwell there. And the last state of that man is worse than the first...."
There is no such thing as
soul
transfer. A walk-in is
demonic possession
disguised under
New Age
terminology.
---
Highly Recommended Christian Books
Double Portion of Elijahs Spirit: Soul Transfer in the Bible?

Don't be deceived! Read more.
Christian Help for Survivors of Ritualistic Child Abuse and Hardcore Satanism

Yes! The Bible deals with this very disturbing topic. Read an excerpt.
The Truth about Near Death Experiences

Don't be deceived! Read an excerpt.
When Christian Believers Struggle With Divine Healing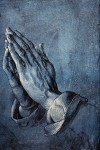 Get understanding on this important subject. Read an excerpt.
Lost Romance Found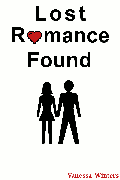 Can black magic interfere with love? Read an excerpt.

Copyright notice: This website and its content is copyright of © Heavenly Manna (HeavenlyManna.net) 2002-2016.

Comments/Comentarios:
Send Comments or a Private Message about One of Our Services / Envíe Comentarios o un Mensaje Privado acerca de nuestros servicios
Once comments reach 10, they close. IF YOU USE PROFANITY, WE WILL REJECT YOUR COMMENT AUTOMATICALLY.
We're a small team, please be patient as we review comments.
, Wikimedia Commons. Multiple crosses image - Wikimedia Commons -