The Many Messages in Harry Potter Books: A Christian Perspective

Why Have Some Christians Found Fault With Harry Potter Books?
The following observations were made after reading one of the many Harry Potter books on the market: Harry Potter and the Sorcerer's Stone. Many Christians who have criticized the messages in Harry Potter books have themselves been criticized for being too rigid. What do these books teach and imply, and are the messages truly anti-Christian? Do they really disagree with scripture of the Christian Bible?
Harry Potter and the Sorcerer's Stone: An Example
When a letter arrives from the school of witchcraft, Harry's uncle Vernon refuses to give it to him. We read:
"I want to read that letter", said Harry furiously, "as it's mine."
"Get out, both of you", croaked Uncle Vernon.
Harry does not move and shouts: "I want my letter!" (from page 35)
Is this why Christians and non-Christians alike warn that Harry Potter books teach young children to be disobedient, rebellious and disrespectful to adults?
"This know also, that in the last days perilous times shall come, for men shall be lovers of their own selves, covetous, boasters, proud, blasphemers, disobedient to parents, unthankful, unholy"(2 Timothy 3:1-2).
"For rebellion is as the sin of witchcraft and stubbornness is as iniquity (wickedness) and idolatry..." (1 Samuel 15:23).
---
Later' when Harry is in the school, he responds to an exciting situation with profanity, implied by the book leaving a blank after "the": "What the ----?" (Page 115)
Is this why some very wise people warn that Harry Potter books teach young children to
cuss and swear
?
"But shun profane and vain babblings, for they will increase unto more ungodliness" (2 Timothy 2:16).
"But now ye also put off all these: anger, wrath, malice, blasphemy, filthy communication out of your mouth" (Colossians 3:8).
Harry Potter And The Sorcerer's Stone actually contains the words "Lord" and "Heaven" used as profanity and in vain (page 41).
"But I say unto you, swear not at all, neither by heaven; for it is God's throne, nor by the earth; for it is his footstool, neither by Jerusalem, for it is the city of the great King, neither shalt thou swear by thy head because thou canst not make one hair white or black, but let your communication be, yea, yea; nay, nay: For whatsoever is more than these cometh of evil" (Matthew 5:34-37).
"Thou shalt not take the name of the Lord thy God in vain; for the Lord will not hold him guiltless that taketh his name in vain" (Exodus 20:7).
---
The characters in Harry Potter books mock those who not only oppose involvement with the occult, but also who are simply NOT involved with it, labeling them as fundamentalists and stupid to believe that witchcraft is of the
devil
. This is the case with Potter's uncle and aunt Durselys. They are referred to as "Muggles."
"A Muggle," said Hagrid, "it's what we call non-magic folk like them." (Page 53)
Could this be why many people who know the spiritual harm that involvement with
the occult
causes can't accept that the messages of these books are harmless?
"There shall not be found among you any one that maketh his son or his daughter to pass through the fire (sacrifice), or that useth divination, or an observer of times, or an ENCHANTER, or a WITCH. For all that do these things are an abomination unto the Lord..." (Deuteronomy 18:10, 12).
It is evil to even pretend, in jest, to do these things.
"...Let it not be once named among you as becometh saints (true Christians), neither filthiness nor foolish talking nor jesting..." (Ephesians 5:3-4).
---
Harry Potter books teach that not all magic is evil, that there is good magic also (witchcraft).
"Dumbledore is particularly famous for his defeat of the
dark
wizard" (page 219).
"See, there was this wizard who went...bad" (page 54).
Do we continue to wonder why a good number of Christians who actually know what biblical scripture says about magic and witchcraft, are concerned?
"Now the works of the flesh are manifest, which are these; adultery, fornication, uncleanness, lasciviousness, idolatry, WITCHCRAFT, hatred, variance, emulations, wrath, strife, seditions, heresies, envying, murders, drunkenness, revelings, and such like: of which I tell you before, as I have also told you in time past, that THEY WHICH DO SUCH THINGS SHALL NOT INHERIT THE KINGDOM OF GOD" (Galatians 5:19-21).
---
Harry Potter books encourage the use of drugs.
"I don't expect you will really understand the beauty of the softly simmering cauldron with it's shimmering fumes, the delicate power of liquids that creep through human veins, bewitching the mind, ensnaring the senses...I can teach you how to bottle fame, brew glory, even stopper death - if you aren't as big a bund of thunderheads as I usually have to teach." (The Potions Master talking to his class at the school of
witchcraft
. (page 137)
Be SOBER (yes, this is a direct command not to drug oneself.), be vigilant because your adversary
the devil as a roaring lion
, walketh about, seeking whom he may devour" (1 Peter 5:8).
---
The Harry Potter series teaches that there is neither good nor
evil
, that there is just power.
The Bible makes it clear that there are no neutral energies. You are either a servant of sin or of righteousness (Romans 6:16). You are either with
Jesus
or you are against him (Matthew 12:30). You are either partaker of the things of the Lord or the things of devils (1 Corinthian 10:21).
---
These books teach trusting in the stars/astrology.
God said that he gave celestial bodies to serve as a division between night and day, and as signs, seasons, days, and years (Genesis 1:14). They were not given for the writing of horoscopes and the practice of divination--things that the scripture of Deuteronomy 18:10, 12 calls an abomination.
---
Harry Potter books teach belief in
reincarnation
, that death is just the next adventure.
In, Harry Potter and the Sorcerer's Stone, a professor tells Potter, "After all, to the well-organized mind, death is but the next great adventure." (Page 302)
"And it is appointed ONCE to die but after this the JUDGMENT" (Hebrews 9:27).
---
Highly Recommended Christian Books
Double Portion of Elijahs Spirit: Soul Transfer in the Bible?

Don't be deceived! Read more.
Christian Help for Survivors of Ritualistic Child Abuse and Hardcore Satanism

Yes! The Bible deals with this very disturbing topic. Read an excerpt.
The Truth about Near Death Experiences

Don't be deceived! Read an excerpt.
When Christian Believers Struggle With Divine Healing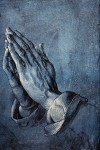 Get understanding on this important subject. Read an excerpt.
Lost Romance Found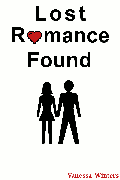 Can black magic interfere with love? Read an excerpt.

Copyright notice: This website and its content is copyright of © Heavenly Manna (HeavenlyManna.net) 2002-2016.

Comments/Comentarios:
Send Comments or a Private Message about One of Our Services / Envíe Comentarios o un Mensaje Privado acerca de nuestros servicios
Once comments reach 10, they close. IF YOU USE PROFANITY, WE WILL REJECT YOUR COMMENT AUTOMATICALLY.
We're a small team, please be patient as we review comments.
, Wikimedia Commons. Multiple crosses image - Wikimedia Commons -