---
Join an International Dynamic Bible Study by Skype!
Eye-opening and life-changing Bible study for questions about the spirit world, the afterlife, the daily struggle of Christian living and so much more. Click here for more information.
---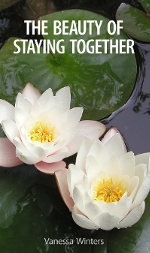 The Beauty of Staying Together
Calvina, the young battered wife of Duane, is in desperate need of a new start in life. Will her jealous husband, the mad man with whom she had been unequally yoked, prove too much to ever hope for a chance of staying together--a chance to fix her troubled marriage? Read chapter one now!
---
---
View Content By Specific Category
Christian Store Departments
---
Do You Yearn To Return to Old-Fashioned Real Church?
You're not alone! Click HERE for more information.
---
---

Las experiencias cercanas a la muerte: ¿Qué dice la Biblia cristiana?
¡Véase un extracto de este libro que nos hace abrir los ojos!
---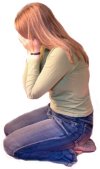 Help me with my unruly teenager!
Contact one of our nationally certified Christian life coaches who specializes in working with at-risk youth. Tell me more!
---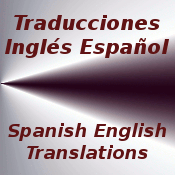 ---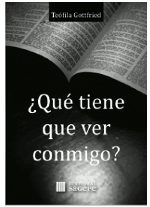 ¿Qué Tiene que Ver Conmigo? por Teófila Gottfried
¿Qué tiene que ver conmigo lo que dice la Biblia? ¿Sirve en estos días lo que se cuenta allí? ¿No son anticuadas sus enseñanzas? ¿Qué tengo que ver yo con gente que vivió hace dos, cuatro o seis mil años? ¿Es posible aplicar a mi vida algo de lo que dice la Biblia? ¿O los Diez Mandamientos es todo lo que enseña? En tal caso ¿puedo considerarme "buena persona" si los cumplo? Lo que leemos en la Biblia tiene que ver con todos los seres humanos, sean cristianos o judíos, ateos o agnósticos, budistas, musulmanes o adherentes a alguna de las filosofías o nuevas religiones que surgen en el mundo. ¿Por qué? Ver mayor información sobre este libro dinámico.
---
True Paranormal Stories From A Biblical Perspective
---
Historias Paranormales Verídicas: ¿Explica la Biblia Cristiana la quinta dimensión?
---
Christian Writers: Sell Your Book In Our Store!
Advertise your book to more than 25,000 readers for $10.00 a month. Get full information here.
The Divine Matrix in Light of the Christian Bible
The New Age Definition of the Divine Matrix
The divine matrix is loosely defined as a field of energy that is a container, a bridge, and a mirror for all things that occur between the world that is within man and the world that is outside of him. It's said that this energy field exists in everything and is a place of pure energy that might be thought of as the key to all things becoming reality. It has even been referred to as "is." Belief in the divine matrix requires accepting that everything in the universe is connected to everything else in some way, shape, or form. It also requires believing that pure energy, sometimes called "quanta" originated from the big bang--a fact that should immediately cause suspicion among true believers in the Bible, which names God as pure creation power. There's even the subtle hint of diabolical influence in the theory of the divine matrix in the very use of the word "is" to refer to quanta.
The God of Israel referred to himself as "I am." In fact, he said that this is his name (it is one of his names). The scripture of Exodus 3:13-14 recounts, "And Moses said unto God, Behold when I come unto the children of Israel and shall say unto them, The God of your fathers has sent me unto you and they shall say to me, What is his name? What shall I say unto them? And God said unto Moses, I AM THAT I AM. And he said, Thus shalt thou say unto the children of Israel, I AM hath sent me unto you."
We know that I AM is pure creation power. Could not "power" be subtly replaced by the word "energy" to remove God from the picture? It does appear that this great "is" power or energy is being aligned with the great I AM power and "energy." Let's remember that both "is" and "am" are conjugated forms of the very same verb: to be.
Prove All Things
Most people, whether Christian or followers of another faith, will agree that the latest teachings on something called the divine matrix are pretty fascinating. However, fascination with them and acceptance of them are two different things and the true Christian believer is concerned with accepting only those things that are true. God's word tells the believer to, "Prove all things; hold fast that which is good" (KJV, I Thessalonians 5:21). The same scripture taken from the Living Bible Paraphrased reads, "But test everything that is said to be sure it is true, and if it is, then accept it."
This simple, but extremely important piece of advice and warning applies to everything, including what we are told about the divine matrix. To prove or test all things, we must compare them to the word of God because, "All scripture is given by inspiration of God and is profitable for doctrine (what we believe), for reproof, for correction, for instruction in righteousness" (II Timothy 3:16). It's very simple to keep this in mind as we walk with Jesus. Concerning the question at hand about the divine matrix, we ask: Is there such thing as a universal mind?
Truth About the Universal Mind
Believers in the divine matrix teach that intangible things such as imagination, prayer, passion, expectation, and judgment can communicate with the universal mind or the divine matrix to literally make what is not reality real. This translates into belief that anyone can literally pray, expect, think, and imagine whatever he or she desires into and out of existence. This is being a god. Did not the Serpent tempt Adam and Eve in the garden of Eden with the prospect of total independence from God when he told them, "For God doth know that in the day ye eat thereof, then your eyes shall be opened and ye shall be as gods..." (Genesis 3:5)? They were fascinated with what they saw as a way for them to be gods.
Did not Lucifer desire to be in the place of God? Yes, he did. We read, "How art thou fallen from heaven O Lucifer, son of the morning! How art thou cut down to the ground, which didst weaken the nations! For thou hast said in thine heart, I will ascend into heaven, I will exalt my throne above the stars of God. I will sit also upon the mount of the congregation, in the sides of the north. I will ascend above the heights of the clouds. I will be like the most High (God) (Isaiah 14:12-14).
There's no such things as a universal mind of pure energy that a man can harness to be like God by making and destroying reality according to his will and whim. The highest mind of all has already told man:
...My thoughts are not your thoughts, neither are your ways my ways, saith the Lord. For as the heavens are higher than the earth, so are my ways higher than your ways, and my thoughts than your thoughts (Isaiah 55:8-9).
O the depth of the riches both of the wisdom and knowledge of God! How unsearchable are his judgments and his ways past finding out! For who hath known the mind of the Lord? or who hath been his counselor? Or who hath first given to him and it shall be recompensed unto him again? For of him and through him and to him are all things: to whom be glory for ever. Amen (Romans 11:33-36).
The great "universal" mind described above cannot be harnessed and controlled nor can another "universal" mind outside of him be harnessed to control the true I AM.
Recommended reading:
Success By Positive Thinking Or Faith In God?
The Limited Power of Positive Thinking: Law of Attraction Versus the Law of God
---
Highly Recommended Christian Books
Double Portion of Elijahs Spirit: Soul Transfer in the Bible?

Don't be deceived! Read more.
Christian Help for Survivors of Ritualistic Child Abuse and Hardcore Satanism

Yes! The Bible deals with this very disturbing topic. Read an excerpt.
The Truth about Near Death Experiences

Don't be deceived! Read an excerpt.
When Christian Believers Struggle With Divine Healing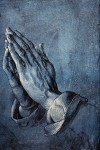 Get understanding on this important subject. Read an excerpt.
Lost Romance Found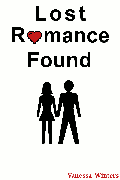 Can black magic interfere with love? Read an excerpt.

Copyright notice: This website and its content is copyright of © Heavenly Manna (HeavenlyManna.net) 2002-2016.

Comments/Comentarios:
I do not agree nor disagree with this article. It represents, to me, a mainstream question to many Christians. Who knows the Mind of God? Jesus put to rest the old testament with one cardinal rule...Love your neighbor as yourself. I for one, use the sacred scripture of the description of what love is as my ruler to measure my thoughts and actions. When we take that to heart it is ALL encompassing. As He said, out of the mouth comes the abundance of the heart, be it fear based or Love based, it is none the less revealing of men. For me, in most cases, science bridges God to man. ie. The Big Bang Theory: if we observe nature, which Jesus recommended, we would find congruency. It proves How God created and while He himself is Never changing, that which he created is always changing. It is in our God given nature to change. I would not want to be who I was 27 years ago. I would hope and pray that the longer we live, the closer we get to the Heart of God. Jesus said, in times to come, even greater things we will do. As we evolve as Christians, do we not grow with God and our understanding of His Vastness? Jesus and the hemophiliac is a prime example of the Healing Power of Love that he felt leave his body. Was that not his sensitivity to That Divine Healing energy and the woman belief in it? Everything God created in this world of form is created of energy, again, science proving God is alive. His Presence alone fills us. With what? The energy of His Power of love to transform. Authentic use of this power is perhaps what was referred to as proper use of free will. Do I hold judging fearful thoughts of the world or others? If we do not understand that basic concept we will never own how we hurt the world with these thoughts and ideas. Science again, has proven the Power of Prayer. Does it not make sense that horrid thoughts extend as well? We are all challenged by our Creator to use this power in Full authority and with keen discernment. God does not belong in a mind box. He is far more expansive than many of us could possibly conceive. God is in all things. That means there is NO place where he isn't. He alone knows the hearts of men and unconditionally loves them, even and especially while they struggle with their own ideas and interpretations of the past to know him more deeply today. I for one am eternally grateful for the gift of His most precious Holy Spirit who will direct and guide. Let love be the Rule.
by: Alex
Posted on 2011-11-07 14:48:53
---
To Alex:

Thank you for your comments. We just want to point out a couple of things. You mentioned, "that Divine Healing energy...," when speaking of the woman whom Jesus healed. The scriptures consistently refer to the power of God as the Spirit of God, not the "energy" of God. Many Christians are learning how the subtle change in use of words has deceived many. Yes, God made energy and science speaks of things such as potential energy, which is real. However, we just want to clarify that the power of God is not a type of energy. The power of God is the Spirit of God (the Holy Ghost). That is what scripture says (Acts 1:8). Also, we do not find that God's creation of Earth is congruent with the Big Bang theory. We are not scientists, but we can see that there are too many inconsistencies with that theory and the account of the creation of the world in the scriptures. However, that is probably more on the topic dealt with in the article Theory of Evolution: 150 Years of Lies and Deceit? Intelligent Design of Creation Undeniable

Yes, you are correct in saying that loving God is the most important thing of all.
by: Heavenly Manna
Posted on 2011-11-07 23:51:46
---
Thank you so much for responding so quickly to my comments. For the sake of clarity (for I would never want to lead anyone astray with My little ideas)when I mentioned the Big Bang not seeming incongruent, it was not the scientific specifics of the theory but rather this; it matters not to me how long it took to create. We, being of form in a physical world, have a different perception of time than the Great Omniscient One, being GOD. I shall enjoy reading the article on the Divine Intelligence. But for brevity sake, my thoughts are simply this, the studies of evolution for me, is about the stages (minus researchers personal interpretations filtered through their perception). It is these stages of how everything came to be that seem to follow the 7 days of creation in Genesis. As I said previously, it could be something as simple as our idea of the 7 days being literal. I guess I\m saying regardless of it being proved or not, be it a gazillion years or in the twinkling of an eye, does not dispute for me, that it was still ALL GOD. I hope that clearer. As far as energy and power, it all here for that how God made it. We use it everyday. We re-create with what He created constantly. From simple fire and shelter from tree wood to the magnificent medical miracles and industrial innovations. This use of power and energy of all that is, is a gift from God but, is totally separate from Grace and Unction, or Inspiration as some would call it. Grace and Unction are of the Holy Spirit alone and cannot now or ever be duplicated. That comes from the throne room alone. Just my thoughts. And again, thank you. It is rewarding and healing to have conversations with devout Christians about such deep questions on the true nature of GOD. Bless you.
by: Alex
Posted on 2011-11-10 11:30:05
---
Send Comments or a Private Message about One of Our Services / Envíe Comentarios o un Mensaje Privado acerca de nuestros servicios
Once comments reach 10, they close. IF YOU USE PROFANITY, WE WILL REJECT YOUR COMMENT AUTOMATICALLY.
We're a small team, please be patient as we review comments.
, Wikimedia Commons. Multiple crosses image - Wikimedia Commons -