---
Join an International Dynamic Bible Study by Skype!
Eye-opening and life-changing Bible study for questions about the spirit world, the afterlife, the daily struggle of Christian living and so much more. Click here for more information.
---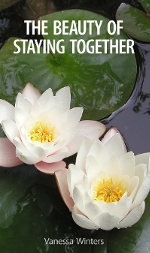 The Beauty of Staying Together
Calvina, the young battered wife of Duane, is in desperate need of a new start in life. Will her jealous husband, the mad man with whom she had been unequally yoked, prove too much to ever hope for a chance of staying together--a chance to fix her troubled marriage? Read chapter one now!
---
---
View Content By Specific Category
Christian Store Departments
---
Do You Yearn To Return to Old-Fashioned Real Church?
You're not alone! Click HERE for more information.
---
---

Las experiencias cercanas a la muerte: ¿Qué dice la Biblia cristiana?
¡Véase un extracto de este libro que nos hace abrir los ojos!
---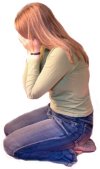 Help me with my unruly teenager!
Contact one of our nationally certified Christian life coaches who specializes in working with at-risk youth. Tell me more!
---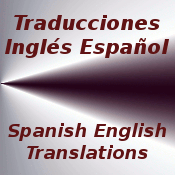 ---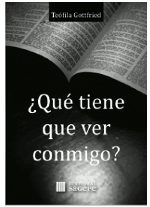 ¿Qué Tiene que Ver Conmigo? por Teófila Gottfried
¿Qué tiene que ver conmigo lo que dice la Biblia? ¿Sirve en estos días lo que se cuenta allí? ¿No son anticuadas sus enseñanzas? ¿Qué tengo que ver yo con gente que vivió hace dos, cuatro o seis mil años? ¿Es posible aplicar a mi vida algo de lo que dice la Biblia? ¿O los Diez Mandamientos es todo lo que enseña? En tal caso ¿puedo considerarme "buena persona" si los cumplo? Lo que leemos en la Biblia tiene que ver con todos los seres humanos, sean cristianos o judíos, ateos o agnósticos, budistas, musulmanes o adherentes a alguna de las filosofías o nuevas religiones que surgen en el mundo. ¿Por qué? Ver mayor información sobre este libro dinámico.
---
True Paranormal Stories From A Biblical Perspective
---
Historias Paranormales Verídicas: ¿Explica la Biblia Cristiana la quinta dimensión?
---
Christian Writers: Sell Your Book In Our Store!
Advertise your book to more than 25,000 readers for $10.00 a month. Get full information here.
Prayer for Animals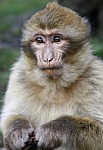 Some people, including those who identify themselves as Christians, do not believe in prayer for animals as in praying against their suffering. The first thing that should be remembered when speaking of prayer for animals is the need to refrain from making the assumption that personal opinion is the driving force behind concern for these creatures of God. Not all Christians who pray for animals are "animal lovers." Not all of them have pets; many reject vegetarianism and support the hunting and slaughter of animals for food, necessary clothing, and shelter (but not for research or sport). Nevertheless, they pray to God for animals to be delivered from torture at the hands of mentally sick people, scientists who do research on them, factory farmers who care nothing about how they treat these living creatures, and so many other situations that could be named. This type of prayer has absolutely nothing to do with promoting a belief in animals having a soul or the falsehood that they somehow need and can receive salvation.

It is absolutely scriptural to pray for animals. This doesn't mean that prayer isn't to be lifted for the perpetrators, but it is biblical to lift prayer for animals before our Lord. First, few people realize the seriousness with which God views animal cruelty. The Bible states that Jacob, by the will of God, cursed two of his own sons for two specific reasons. One was because they killed a man out of anger and the second was because they committed animal cruelty. Here is the scripture:

Genesis 49:5-7 reads, "Simeon and Levi are brethren; instruments of cruelty are in their habitations. O my soul, come not thou into their secret; unto their assembly, mine honour, be not thou united, for in their anger they slew a man, and in their self-will they digged down a wall (maimed oxen). Cursed be their anger for it was fierce and their wrath for it was cruel. I will divide them in Jacob and scatter them in Israel."

It's easy to verify that "digged down a wall" refers to cruelty to animals. Notice also that Jacob does not mention prayer for Simeon and Levi. Yes, there are times when even God will tell his servants to cease prayer for someone whose will is made up to rebel against him. We know that Samuel knew to cease prayer for Saul when we read, "And the Lord said unto Samuel, How long wilt thou mourn for Saul, seeing I have rejected him from reigning over Israel" (1 Sam. 16:1)? Jeremiah 7:16 says, "Therefore pray not thou for this people, neither lift up cry nor prayer for them, neither make intercession to me for I will not hear thee."

This is one of several scriptures that remind the believer that some people have been turned over to a seared conscious that is never going to yield to God. Some of these people include torturers of animals. This is why it's so important to listen to God's Spirit during prayer. His word says to pray for the lost, yet his word also says not to pray for some people. His Spirit will let you know.

Does the fact that some people will persist in their desire to torture animals mean that there is no rescue for these helpless creatures? Of course not; this is one of the reasons why God receives prayer not only for the wicked torturer, but he also receives prayer for animals. He is so concerned about them that he even made a covenant with them at the same time he made one with man (Genesis 9:12). But, do we see anyone in scripture exhibiting enough care about animals to actually lift them before God? Yes, we do. Can animals pray? No, they don't "pray" in the way that a man prays to God; however, they certainly can clamor to God because the Bible, in very plain language, says that animals cried to the Lord and he heard them.

The scripture of Joel 1:18-20 reads, "How do the beasts groan! The herds of cattle are perplexed because they have no pasture; yea, the flocks of sheep are made desolate. O Lord, to thee will I cry: for the fire hath devoured the pastures of the wilderness and the flame hath burned all the trees of the field. The beasts of the field cry ALSO unto thee for the rivers of waters are dried up and the fire hath devoured the pastures of the wilderness."

It cannot be made any clearer that Joel's sole concern is not for a food supply for man, but also for the suffering of animals. Truth is that both a man and animals cried to God and they were heard. The Bible is our example to know what the will of God is and this includes knowing that he greatly cares for the suffering of his living, breathing creatures whether they are two or four-legged. He cares enough to hear the cries of the animals and the cries of men who will pray for animals.
---
Highly Recommended Christian Books
Double Portion of Elijahs Spirit: Soul Transfer in the Bible?

Don't be deceived! Read more.
Christian Help for Survivors of Ritualistic Child Abuse and Hardcore Satanism

Yes! The Bible deals with this very disturbing topic. Read an excerpt.
The Truth about Near Death Experiences

Don't be deceived! Read an excerpt.
When Christian Believers Struggle With Divine Healing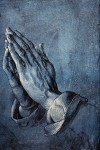 Get understanding on this important subject. Read an excerpt.
Lost Romance Found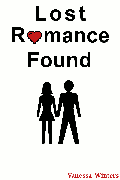 Can black magic interfere with love? Read an excerpt.

Copyright notice: This website and its content is copyright of © Heavenly Manna (HeavenlyManna.net) 2002-2016.

Comments/Comentarios:
so Jesus broke the law?he ate lamb.
by: ed davenport
Posted on 2012-06-19 23:28:49
---
To Mr. Davenport:

Where in this article did you read anything that even hinted to saying that eating meat is automatic animal cruelty?

Where in this article did you read anything that even hinted to saying that animal cruelty is meat eating?

So, why are you mentioning that Jesus ate meat, when no one spoke against meat eating? The article speaks about animal cruelty. Meat eating and vegetarianism are SEPARATE issues. But, since you brought them up, we've included links to the following content, in case you might be interested in what scripture says about meat-eating and vegetarianism:

A Question Christian Vegetarians Might Ask Themselves

Raw Foods and Vegetarianism: Keys to Living Longer?
by: Heavenly Manna
Posted on 2012-06-20 16:03:30
---
Send Comments or a Private Message about One of Our Services / Envíe Comentarios o un Mensaje Privado acerca de nuestros servicios
Once comments reach 10, they close. IF YOU USE PROFANITY, WE WILL REJECT YOUR COMMENT AUTOMATICALLY.
We're a small team, please be patient as we review comments.
, Wikimedia Commons. Multiple crosses image - Wikimedia Commons -