---
Join an International Dynamic Bible Study by Skype!
Eye-opening and life-changing Bible study for questions about the spirit world, the afterlife, the daily struggle of Christian living and so much more. Click here for more information.
---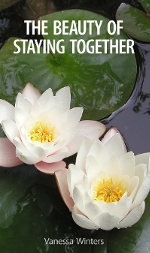 The Beauty of Staying Together
Calvina, the young battered wife of Duane, is in desperate need of a new start in life. Will her jealous husband, the mad man with whom she had been unequally yoked, prove too much to ever hope for a chance of staying together--a chance to fix her troubled marriage? Read chapter one now!
---
---
View Content By Specific Category
Christian Store Departments
---
Do You Yearn To Return to Old-Fashioned Real Church?
You're not alone! Click HERE for more information.
---
---

Las experiencias cercanas a la muerte: ¿Qué dice la Biblia cristiana?
¡Véase un extracto de este libro que nos hace abrir los ojos!
---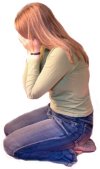 Help me with my unruly teenager!
Contact one of our nationally certified Christian life coaches who specializes in working with at-risk youth. Tell me more!
---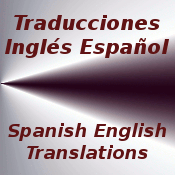 ---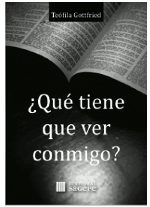 ¿Qué Tiene que Ver Conmigo? por Teófila Gottfried
¿Qué tiene que ver conmigo lo que dice la Biblia? ¿Sirve en estos días lo que se cuenta allí? ¿No son anticuadas sus enseñanzas? ¿Qué tengo que ver yo con gente que vivió hace dos, cuatro o seis mil años? ¿Es posible aplicar a mi vida algo de lo que dice la Biblia? ¿O los Diez Mandamientos es todo lo que enseña? En tal caso ¿puedo considerarme "buena persona" si los cumplo? Lo que leemos en la Biblia tiene que ver con todos los seres humanos, sean cristianos o judíos, ateos o agnósticos, budistas, musulmanes o adherentes a alguna de las filosofías o nuevas religiones que surgen en el mundo. ¿Por qué? Ver mayor información sobre este libro dinámico.
---
True Paranormal Stories From A Biblical Perspective
---
Historias Paranormales Verídicas: ¿Explica la Biblia Cristiana la quinta dimensión?
---
Christian Writers: Sell Your Book In Our Store!
Advertise your book to more than 25,000 readers for $10.00 a month. Get full information here.
Forgotten, Unknown And Underrepresented Christian Charities

Millions of Americans donate large sums of money to a host of different charities, but how many of them are Christian charities? Numerous celebrities have appeared and competed on game shows such as Jeopardy to designate their winnings to various, and usually, very popular charities. But, why are some charities that are affecting literally millions of lives in a most positive way, never mentioned? Why are they never represented by any celebrity? Why are they unknown, forgotten, or held in low esteem? What are some of these Christian charities?

IJNM (In Jesus' Name Ministries) is one of many wonderful Christian charities that impacts the lives of impoverished and persecuted Christians who literally face the threat of hideous torture and martyrdom every day of their lives because of their faith in Jesus. They are men, women, and children. Yes, Christian children face many of the same dangers as adult believers. They are beaten, starved, mocked, and even murdered for their love of Christ in lands where the gospel of Jesus is restricted. In spite of being denied jobs, medical care, food, clothing, shelter and fair legal representation, these servants of Christ continue to follow the steps of their Savior who lives in them.

There are many professing Christians in the Western hemisphere who not only have never reached out to these saints of God through various Christian charities, but who can't even seem to remember them in their prayers. Godly prayer is inspired by the Spirit of God (KJV, Romans 8:26-27). What is wrong that those who claim to have the Holy Spirit never have the inspiration to pray for his suffering servants? Many celebrities claim Christianity as their "religion," but how many have ever represented Christian charities such as IJNM? Is it because it's not the popular thing to do and popularity is more important than God's will?

IJNM offers a wonderful opportunity to serve Christ through the demonstration of love towards those in whom he dwells as they are hated without cause (St. John 15:25). What's so wonderful and different about this Christian ministry? There are many unique opportunities to help that are offered by the organization.

It's important to many Americans, considering the problems of the United States, to show some concern for their homeland. While this thought, by no means, erases concern for other nations, it is a good one. IJNM not only offers opportunities to help in more than thirteen countries, donations can also be designated to assist Christian ministries right here in the United States.

As little as fifteen dollars makes a huge difference in the lives of suffering believers in places such as India, and one hundred percent of all monies are used as designated by the giver. Funds designated to countries such as India can be sent along with the supporter's name and address so he may receive a wonderful and sincere letter of thanks expressing much gratitude. Long term friendships have been formed through this personal service offered by IJNM. Supporters receive photographs and details of just how their donations help to provide food and other needed supplies to a body of believers or to orphans, widows and lepers.

Supporters may choose to help pastors, evangelists, or Bible women who run orphanages. Donations may also be sent anonymously. It should be remembered that donations sent with one's name and address may prompt future requests for money. If this aspect of giving is undesirable, gifts should be made in anonymity. It should also be noted that donations to brethren in certain countries can't lead to friendships due to the extreme persecution and need to protect the identities of leaders in the clandestine church.

IJNM's web site is maintained on a regular basis and highly informative, revealing the needs, danger, and killing of Christians that is never reported by mainstream news portals or stations. There are some people who state that they simply cannot withstand to hear of such horrid occurrences or to see them, but millions of persecuted Christians can't simply avoid going to a web site, close a magazine, cover their eyes, or stop up their ears. They must face reality and they would greatly appreciate the help, love and concern they are due from those who claim to serve the same Lord for which they give up their very lives.

The scripture of Matthew 25:34-45 says, "then shall the King say unto them on his right hand, Come ye blessed of my Father, inherit the kingdom prepared for you from the foundation of the world. For I was an hungred and ye gave me meat. I was thirsty, and ye gave me drink. I was a stranger, and ye took me in, naked, and ye clothed me. I was sick, and ye visited me. I was in prison, and ye came unto me. Then shall the righteous answer him, saying, Lord, when saw we thee an hungred, and fed thee, or thirsty, and gave thee drink? When saw we thee a stranger and took thee in, or naked and clothed thee? Or when saw we thee sick, or in prison, and came unto thee? And the King shall answer and say unto them, Verily I say unto you, inasmuch as ye have done it unto one of the least of these my brethren, ye have done it unto me. Then shall he say also unto them on the left hand, depart from me, ye cursed, into everlasting fire, prepared for the devil and his angels. For I was an hungred and ye gave me no meat. I was thirsty, and ye gave me no drink. I was a stranger, and ye took me not in, naked, and ye clothed me not, sick, and in prison, and ye visited me not. Then shall they also answer him, saying, Lord, when saw we thee an hungred or athirst, or a stranger, or naked, or sick, or in prison, and did not minister unto thee? Then shall he answer them, saying, verily I say unto you, inasmuch as ye did it not to one of the least of these, ye did it not to me".

The above scriptures shows no support for the anti-biblical belief in earning salvation by works which is repeatedly refuted by scripture (Ephesians 2:8-9, Galatians 2:16). It is one of many teaching that a professing Christian who's void of love for God's people, is also void of love for Christ. The scripture shows Christ calling such people "cursed". This should not come as a surprise since 1 Corinthians also reads, "if any man love not the Lord Jesus Christ, let him be Anathema (accursed), Maranatha." May God continue to bless the Christian charities that do his will.
---
Highly Recommended Christian Books
Double Portion of Elijahs Spirit: Soul Transfer in the Bible?

Don't be deceived! Read more.
Christian Help for Survivors of Ritualistic Child Abuse and Hardcore Satanism

Yes! The Bible deals with this very disturbing topic. Read an excerpt.
The Truth about Near Death Experiences

Don't be deceived! Read an excerpt.
When Christian Believers Struggle With Divine Healing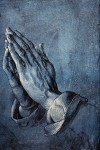 Get understanding on this important subject. Read an excerpt.
Lost Romance Found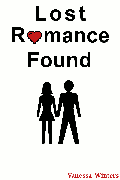 Can black magic interfere with love? Read an excerpt.

Copyright notice: This website and its content is copyright of © Heavenly Manna (HeavenlyManna.net) 2002-2016.

Comments/Comentarios:
Send Comments or a Private Message about One of Our Services / Envíe Comentarios o un Mensaje Privado acerca de nuestros servicios
Once comments reach 10, they close. IF YOU USE PROFANITY, WE WILL REJECT YOUR COMMENT AUTOMATICALLY.
We're a small team, please be patient as we review comments.
, Wikimedia Commons. Multiple crosses image - Wikimedia Commons -