Self-Published Authors: Promote And Sell Your Books Through Your FREE Author Page!
Market your books to more than 25,000 monthly readers for FREE! Get full information here.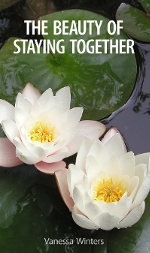 The Beauty of Staying Together
Calvina, the young battered wife of Duane, is in desperate need of a new start in life. Will her jealous husband, the mad man with whom she had been unequally yoked, prove too much to ever hope for a chance of staying together--a chance to fix her troubled marriage? Read chapter one now!
---
---
View Content By Specific Category
Christian Store Departments
---

Las experiencias cercanas a la muerte: ¿Qué dice la Biblia cristiana?
¡Véase un extracto de este libro que nos hace abrir los ojos!
---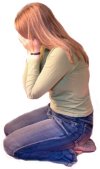 Help me with my unruly teenager!
Contact one of our nationally certified Christian life coaches who specializes in working with at-risk youth. Tell me more!
---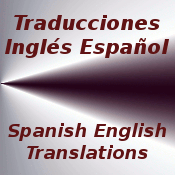 ---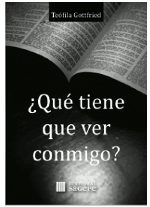 ¿Qué Tiene que Ver Conmigo? por Teófila Gottfried
¿Qué tiene que ver conmigo lo que dice la Biblia? ¿Sirve en estos días lo que se cuenta allí? ¿No son anticuadas sus enseñanzas? ¿Qué tengo que ver yo con gente que vivió hace dos, cuatro o seis mil años? ¿Es posible aplicar a mi vida algo de lo que dice la Biblia? ¿O los Diez Mandamientos es todo lo que enseña? En tal caso ¿puedo considerarme "buena persona" si los cumplo? Lo que leemos en la Biblia tiene que ver con todos los seres humanos, sean cristianos o judíos, ateos o agnósticos, budistas, musulmanes o adherentes a alguna de las filosofías o nuevas religiones que surgen en el mundo. ¿Por qué? Ver mayor información sobre este libro dinámico.
---
True Paranormal Stories From A Biblical Perspective
---
Historias Paranormales Verídicas: ¿Explica la Biblia Cristiana la quinta dimensión?
---
Joshua and Achan: The Trespass in the Accursed Thing

For those of you who are unfamiliar with the book of Joshua and the conquering of the Promised Land by the children of Israel, let us give a really brief synopsis of the events involving Israel, Joshua their leader, and Achan who was a member of Israel. The Land God promised to Israel was occupied by their enemies--fierce enemies. The only way to take the land was to let God fight their battles. God fights our battles when we are in obedience to Him. Although this was a period during which Israel was in obedience to God, the people still needed to be very careful to observe everything the Lord told them to do and not to do, because they were in war. They needed God to be with them in every battle during the war to possess the land promised to them.

One city they had to conquer was called Jericho...a city that was cursed. God told Israel not to take of any of the spoil of Jericho. If they did, they would be cursed like the city. They would bring trouble upon all of Israel. Everyone, except one man, obeyed God's Word not to take anything for himself after conquering the city. Achan was the man who disobeyed, and caused Israel to be greatly troubled and come under a curse. The interesting point is that he took from the spoil of Jericho behind the backs of the rest of Israel. When they went into the next battle, they were sorely disappointed. Their enemies killed around 36 of their soldiers, and forced them to retreat.

Understandably, a very distressed Joshua wonders why God was not with them in this battle, as He had promised to be with Israel in the war to give her the victory. When we read God's response to His servant Joshua, we too were shocked. It sounded very harsh and unsympathetic. In a nutshell, the Lord tells Joshua that someone took from the spoil of Jericho, and that that is why their army was defeated in the battle. Our question was how in the world was Joshua to know what Achan had done behind his back? Fortunately, this thought was followed by another question: Could Joshua have possibly prevented this sorrowful event from happening? Yes, we believe he could have. However, we fully realize our advantage of looking at this story in retrospect, without being under the pressure that Joshua faced as Israel's leader.

It has been done now, so what is the point of dealing with what he could have done? The point is that the Bible was written to teach us, and to serve as our example of what to do and what not to do. And, we would do well to review any and all warnings the Lord has issued to us, so that we pay very close attention to them. Remember, the believer in Jesus is also in a war--a spiritual war that consists of a series of battles. We always need God to fight our battles. Therefore, we always need to watch our every step to make sure we're heeding every warning.

God's Warning to Joshua Concerning the Battle of Jericho
The Scripture of Joshua 6:17-18 says, "And the city shall be accursed, even it, and all that are therein to the Lord. Only Rahab the harlot shall live, she and all that are with her in the house, because she hid the messengers that we sent. And ye, in any wise keep yourselves from the accursed thing, lest ye make yourselves accursed when ye take of the accursed thing, and make the camp of Israel a curse, and trouble it."
Right after the victory over Jericho, Israel is in trouble--but the nation doesn't yet know it. And unfortunately before discovering this truth, they head into the next battle. The Scriptures tell us, "And Joshua sent men from Jericho to Ai, which is beside Bethaven, on the east side of Bethel, and spake unto them, saying, Go up and view the country. And the men went up and viewed Ai. And they returned to Joshua and said unto him, Let not all the people go up; but let about two or three thousand men go up and smite Ai. And make not all the people to labor thither, for they are but few. So there went up thither of the people about three thousand men. And they fled before the men of Ai. And the men of Ai smote of them about thirty and six men, for they chased them from before the gate even unto Shebarim, and smote them in the going down; wherefore the hearts of the people melted, and became as water. And Joshua rent his clothes and fell to the earth upon his face before the ark of the Lord until the eventide, he and the elders of Israel, and put dust upon their heads.
And Joshua said, Alas, O Lord God, wherefore hast thou at all brought this people over Jordan to deliver us into the hand of the Amorites to destroy us? Would to God we had been content, and dwelt on the other side of Jordan! And the Lord said unto Joshua, Get thee up; wherefore liest thou thus upon thy face? Israel hath sinned, and they have also transgressed my covenant which I commanded them: for they have taken of the accursed thing, and have also stolen, and dissembled also, and they have put it even among their own stuff. Therefore the children of Israel could not stand before their enemies, because they were accursed. Neither will I be with you anymore, except ye destroy the accursed from among you" (Joshua 7:2-7, 10-12).
If we continue reading, we learn that Joshua is given instructions to speak to Israel, and to discover the man guilty for bringing the curse upon the nation, causing around 36 men to die in the battle against Ai, which they lost the first time they attacked. Achan and his family were stoned to death. Some have understandably asked the question: why kill his wife and children? He was the one guilty. One teacher pointed out that his disobedience caused not only the death of those approximately 36 soldiers, but his decision to disobey also caused their families to suffer. In other words, he caused the death of people's family members: their sons, husbands, and fathers. Now, not only would he die, but he would experience what it is to be responsible for the death of his own family. Also, while we aren't told the ages of Achan's sons and daughters, we do know his wife was an adult. If she knew he had taken those items, she was also guilty in remaining silent.
Through Joshua, God spoke warning to the children of Israel shortly BEFORE going to conquer the city of Jericho. This was a warning of what would happen if anyone of Israel took of the accursed thing in Jericho. Joshua and the people knew that they would bring a curse upon Israel, and trouble the nation if they disobeyed the warning. Essentially, we see God warning them just BEFORE their victorious battle over Jericho. What perhaps should have been in the minds of Joshua and the people? That someone might just decide to try to get away with taking of the accursed thing. The "accursed thing" was anything of the cursed city of Jericho--except Rahab and her household of course.
Therefore, immediately after going through Jericho, it would have been wise to seek God concerning whether EVERY person in Israel had obeyed, and refrained from taking of the accursed thing BEFORE going into battle against Ai. Instead, there appears to have been the assumption that everyone obeyed--an assumption that should not have been made given Israel's history, and given the fact that people of any nation cannot be trusted to do the right thing. That is why we have government.
We can only suppose that the "harsh" tone the Lord took with Joshua perhaps is to remind us all that when something goes terribly wrong, we are to first remember that the problem is not that God has been unfaithful, but that we have somewhere missed the mark--even when we didn't intend to. Surely, this was a very rough time and an extremely hard lesson for Joshua and the people. But we still have reason to thank and praise our God who lifted Israel back up on her feet, blessed and strengthened her, and fought her battles in the war for the Promised Land.
---
Highly Recommended Christian Books
Double Portion of Elijahs Spirit: Soul Transfer in the Bible?

Don't be deceived! Read more.
Christian Help for Survivors of Ritualistic Child Abuse and Hardcore Satanism

Yes! The Bible deals with this very disturbing topic. Read an excerpt.
The Truth about Near Death Experiences

Don't be deceived! Read an excerpt.
When Christian Believers Struggle With Divine Healing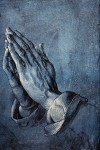 Get understanding on this important subject. Read an excerpt.
Lost Romance Found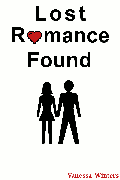 Can black magic interfere with love? Read an excerpt.

Copyright notice: This website and its content is copyright of © Heavenly Manna (HeavenlyManna.net) 2002-2016.

Comments/Comentarios:
Send Comments or a Private Message about One of Our Services / Envíe Comentarios o un Mensaje Privado acerca de nuestros servicios
Once comments reach 10, they close. IF YOU USE PROFANITY, WE WILL REJECT YOUR COMMENT AUTOMATICALLY.
We're a small team, please be patient as we review comments.
, Wikimedia Commons. Multiple crosses image - Wikimedia Commons -