---
Join an International Dynamic Bible Study by Skype!
Eye-opening and life-changing Bible study for questions about the spirit world, the afterlife, the daily struggle of Christian living and so much more. Click here for more information.
---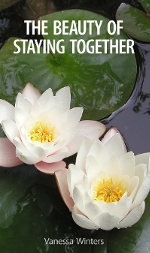 The Beauty of Staying Together
Calvina, the young battered wife of Duane, is in desperate need of a new start in life. Will her jealous husband, the mad man with whom she had been unequally yoked, prove too much to ever hope for a chance of staying together--a chance to fix her troubled marriage? Read chapter one now!
---
---
View Content By Specific Category
Christian Store Departments
---
Do You Yearn To Return to Old-Fashioned Real Church?
You're not alone! Click HERE for more information.
---
---

Las experiencias cercanas a la muerte: ¿Qué dice la Biblia cristiana?
¡Véase un extracto de este libro que nos hace abrir los ojos!
---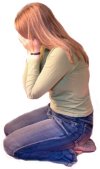 Help me with my unruly teenager!
Contact one of our nationally certified Christian life coaches who specializes in working with at-risk youth. Tell me more!
---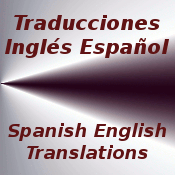 ---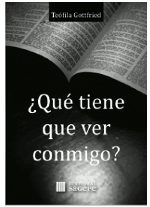 ¿Qué Tiene que Ver Conmigo? por Teófila Gottfried
¿Qué tiene que ver conmigo lo que dice la Biblia? ¿Sirve en estos días lo que se cuenta allí? ¿No son anticuadas sus enseñanzas? ¿Qué tengo que ver yo con gente que vivió hace dos, cuatro o seis mil años? ¿Es posible aplicar a mi vida algo de lo que dice la Biblia? ¿O los Diez Mandamientos es todo lo que enseña? En tal caso ¿puedo considerarme "buena persona" si los cumplo? Lo que leemos en la Biblia tiene que ver con todos los seres humanos, sean cristianos o judíos, ateos o agnósticos, budistas, musulmanes o adherentes a alguna de las filosofías o nuevas religiones que surgen en el mundo. ¿Por qué? Ver mayor información sobre este libro dinámico.
---
True Paranormal Stories From A Biblical Perspective
---
Historias Paranormales Verídicas: ¿Explica la Biblia Cristiana la quinta dimensión?
---
Christian Writers: Sell Your Book In Our Store!
Advertise your book to more than 25,000 readers for $10.00 a month. Get full information here.
Is Whole Grain Wheat Healthy Or Not? A Biblical Perspective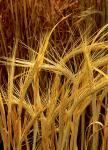 The Old Testament scripture of Ezekiel 4:9 says, "take thou also unto thee wheat and barley, and beans, and lentiles, and millet, and fitches, and put them in one vessel, and make thee bread thereof...."

This scripture is an actual recipe for whole grain wheat bread that is still being made today and that has even been marketed under the name of "Ezekiel Bread" and sold in modern grocery stores. Obviously, the bread, in keeping with how bread was made in history, is whole grain wheat.

Most health conscious people believe they're doing well when they include whole grain wheat in their diet. Nevertheless, many end up disappointed when they discover they don't tolerate it very well. Practically all breads and pastas sold in the United States, whether from white or whole grain wheat flour, are made from some form of wheat. Wheat is mentioned numerous times throughout the Bible as a good and wholesome food and symbolizes things that God's word labels as good. Why then is it causing so many people serious health problems? The answer lies in the fact that modern wheat is not the same substance as the wheat of which the scriptures speak.

Archaeologists have discovered many different varieties of grains that are often generically referred to as "wheat" in ancient manuscripts. These real grains (heirloom varieties) have not been hybridized or genetically modified by man in any way, unlike modern wheat. They are significantly higher in nutrients and contain a gluten that is unlike the gluten that resulted from man's attempt to play God by interfering with wheat's genetic make-up. Many people who are allergic to modern wheat are not at all allergic to the real and original varieties of whole grain wheat that God created. There are also medically confirmed celiacs who are able to consume the wheat from antiquity.

What then are the varieties of real wheat? One variety that is believed to have been a staple in ancient Egypt is known as kamut (kah-moot). It is usually sold only in health food stores or in the health food section of major grocery stores. It can be used to make breads, pastas, pastries, pancakes, and a variety of other dishes. It is considerably lighter and fluffier than the unnatural modern wheat of today. Another ancient wheat grain that is believed to have been extensively cultivated in Mesopotamia is known as "spelt". Again, it's much lighter than modern wheat, is considerably richer in nutrients, and usually tolerated very well by those with wheat allergies. It may be found in health food stores or sections of the average grocery store.

Other real grains include, but are not limited to: einkorn (difficult to locate), emmer, sorghum, millet, quinoa, and amaranth. All of these grains have been around since antiquity and nourished the people of old including the servants of God who often lived well past one hundred years.

What motivated the "creation" of modern wheat? Spelt, an ancient grain that was once grown in this country, like many of the other real grains, takes a little longer to grow and is more difficult to process due to its extremely tough outer shell. Therefore, man, in his impatience and greed for riches, decided he would make his own wheat, customized to his specifications. Someone once compared such an attitude to that of the fictitious mad creator of Frankenstein who ended up with a monster. Modern wheat is now suspected of being a contributor to a host of diseases and ailments, including cancer. Should it really be referred to as a relative of ancient wheat, or as a monster food whose man-made gluten has and continues to cause damage? Although some celiacs cannot tolerate any gluten at all, not even that of the ancient grains, one has to question if they would have ever had such a problem had they never consumed modern wheat in the first place.

Another problem arose from the creation of modern wheat. While man embraced a grain with a protective covering much less tougher than that of real grains, he ended up throwing away God's built in guard against pests. The tough outer shell of the true grains from antiquity served to protect against pests. when this protection was removed, the use of carcinogenic pesticides increased, demonstrating that one instance of interference with God's foods only leads to a multitude of problems. The tough outer shell also served to preserve the nutrients inside of the grain for very long periods of time. It's estimated that real grains stored in simple granaries, may be kept fresh for approximately two hundred years. However, that time may be longer considering that whole grain wheat found in king Tutankhamen's tomb was removed, planted, and sprouted. This is documented by archaeologists and means that wheat more than three thousand years old germinated.

When the scripture of Ezekiel 4:9 speaks of wheat as an ingredient to use in the making of bread; it is speaking of the whole grain wheat that God created, not man's botched "wheat". The Lord's wheat is perfect in nutrition, requires no need of pesticides, is tough enough to survive hundreds of years of storage, has a gluten that doesn't damage the body, has a flavor that is revered among great chefs, is hearty enough to grow in poor soil, and that even grows wild to supply food for the nomads.

The hybridization of a plant or animal involves the mixing of two similar, but distinct animals or plants to create a new "variety" of that animal or plant. This is how the modern wheat health danger has come into existence. Such a happening cannot help but cause some to more closely consider not only the spiritual; but also, the natural reasons why God said, in Leviticus 19:19, "...thou shalt not let thy cattle gender with a diverse kind (crossbreed). Thou shalt not sow thy field with mingled seed (the mix of two different kinds of seed growing together as one)."

The Bible speaks on every aspect of life for all nations for all generations as it's recorded in Psalm 100:5 that, "...his truth endureth to all generations." The modern world may appear to offer new things and face new ideas, but whatever the activities may be, they are motivated by the very same mindsets that have existed since the dawn of civilization. For example, whether it's a question of a genetic engineer tampering with genetic code in a laboratory or of an ancient shepherd tampering with the genetic code of animals in the field by crossbreeding them; it amounts to the same thing.

This is why Ecclesiastes 1:9 says, "the thing that hath been, it is that which shall be. And that which is done is that which shall be done; and there is no new thing under the sun. Is there any ting whereof it may be said, see, this is new? It hath been already of old time which was before us".

The laws, commandments, statutes and precepts that God gave were for the protection of his people. However, many choose to view these laws that they don't understand as nothing but a ridiculously stern rule over people. Little children rarely fully understand why they can't do something or why they must do another thing. Nevertheless, they should obey and one day they will understand and be thankful for parents who cared enough to prohibit them from doing anything their childish and mischievous mind fabricated. On a higher and spiritual level, a similar parental control is in effect with God. Is it the Lord's commandments that are distasteful or the reality of his supreme and perpetual sovereignty?

Change in anything major is often slow and worrisome but not impossible. Ultimately, it is the consumers who fill the pockets of those who produce tainted, altered, dangerous, and freakish foods. Grocers and restaurant owners are now being compelled to hear the demands of informed consumers who want and need to return to the wholesome, life-giving foods that God gave in abundance. Every request to the heads of grocery stores for the availability, at fair prices, of real grains, counts. Every refusal to support the production of modern wheat counts. Every voice can make a difference and every action can influence someone else. So, is wheat healthy or not? Man's modern wheat is not healthy. God's whole grain wheat is.





---
Highly Recommended Christian Books
Double Portion of Elijahs Spirit: Soul Transfer in the Bible?

Don't be deceived! Read more.
Christian Help for Survivors of Ritualistic Child Abuse and Hardcore Satanism

Yes! The Bible deals with this very disturbing topic. Read an excerpt.
The Truth about Near Death Experiences

Don't be deceived! Read an excerpt.
When Christian Believers Struggle With Divine Healing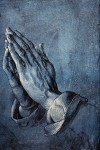 Get understanding on this important subject. Read an excerpt.
Lost Romance Found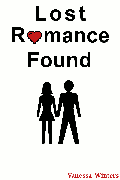 Can black magic interfere with love? Read an excerpt.

Copyright notice: This website and its content is copyright of © Heavenly Manna (HeavenlyManna.net) 2002-2016.

Comments/Comentarios:
Send Comments or a Private Message about One of Our Services / Envíe Comentarios o un Mensaje Privado acerca de nuestros servicios
Once comments reach 10, they close. IF YOU USE PROFANITY, WE WILL REJECT YOUR COMMENT AUTOMATICALLY.
We're a small team, please be patient as we review comments.
, Wikimedia Commons. Multiple crosses image - Wikimedia Commons -