---
Join an International Dynamic Bible Study by Skype!
Eye-opening and life-changing Bible study for questions about the spirit world, the afterlife, the daily struggle of Christian living and so much more. Click here for more information.
---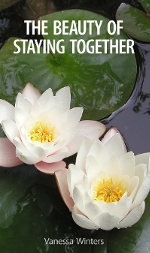 The Beauty of Staying Together
Calvina, the young battered wife of Duane, is in desperate need of a new start in life. Will her jealous husband, the mad man with whom she had been unequally yoked, prove too much to ever hope for a chance of staying together--a chance to fix her troubled marriage? Read chapter one now!
---
---
View Content By Specific Category
Christian Store Departments
---
Do You Yearn To Return to Old-Fashioned Real Church?
You're not alone! Click HERE for more information.
---
---

Las experiencias cercanas a la muerte: ¿Qué dice la Biblia cristiana?
¡Véase un extracto de este libro que nos hace abrir los ojos!
---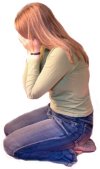 Help me with my unruly teenager!
Contact one of our nationally certified Christian life coaches who specializes in working with at-risk youth. Tell me more!
---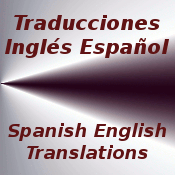 ---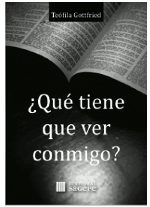 ¿Qué Tiene que Ver Conmigo? por Teófila Gottfried
¿Qué tiene que ver conmigo lo que dice la Biblia? ¿Sirve en estos días lo que se cuenta allí? ¿No son anticuadas sus enseñanzas? ¿Qué tengo que ver yo con gente que vivió hace dos, cuatro o seis mil años? ¿Es posible aplicar a mi vida algo de lo que dice la Biblia? ¿O los Diez Mandamientos es todo lo que enseña? En tal caso ¿puedo considerarme "buena persona" si los cumplo? Lo que leemos en la Biblia tiene que ver con todos los seres humanos, sean cristianos o judíos, ateos o agnósticos, budistas, musulmanes o adherentes a alguna de las filosofías o nuevas religiones que surgen en el mundo. ¿Por qué? Ver mayor información sobre este libro dinámico.
---
True Paranormal Stories From A Biblical Perspective
---
Historias Paranormales Verídicas: ¿Explica la Biblia Cristiana la quinta dimensión?
---
Christian Writers: Sell Your Book In Our Store!
Advertise your book to more than 25,000 readers for $10.00 a month. Get full information here.
Why the Mark of the Beast in Revelation Is Probably NOT a Microchip

Although many respected Christian leaders believe the mark of the beast in Revelation is a microchip soon to be introduced to the world, we suspect it is something very different—something a lot more simple, which does not even require the use of today's technology.

A Closer Look at Revelation 13:16-17
We read, "And he causeth all, both small and great, rich and poor, free and bond, to receive a mark in their right hand, or in their foreheads. And that no man might buy or sell, save he that had the mark , or the name of the beast, or the number of his name" (Revelation 13:16-17).
It's often said that identity theft and credit and debit card fraud have given rise to the microchip that is now commonly embedded in debit and credit cards to help protect against theft in the electronic world. In a nutshell, these cards generate a unique code when a purchase is made. This unique code hides data that could be seen with the use of the older cards whose magnetic strips stored information for processing transactions. In addition to the generation of unique codes, microchips store information. In fact, tiny microchips can store enormous amounts of data. They can also be used in tracking, such as when marine biologists and other scientists implant chips in animals they want to track in the wild. So far, the microchip is used to accomplish three things:
-Generate unique code.
-Tracking.
-Store data.
We do not see any of these purposes behind the mark of the beast in Revelation. First of all, the microchip, however small it may be, is a thing that can be held and handled. It is not a mark—something that is simply printed on something or someone. What is more is that Scripture says people who refuse to take the mark will neither be allowed to buy nor sell. This lets us know its purpose has nothing to do with protecting your financial information when you make purchases. When you are the seller, your information is not exposed. Why then would you need the mark to sell? This fact reveals the sinister and diabolical plan to totally exclude believers in Jesus from participation in financial transactions. We will have to fully depend on the Lord to sustain us.
Let us remember that we serve the same God who rained manna (bread) from heaven (Exodus 16:4). He is the same God who made water flow from a rock (Exodus 17:6). We serve the same God who used ravens to bring food to His servant Elijah (1 Kings 17:6). He is the same Lord who supplied food for the widow who fed Elijah (1 Kings 17:13-14). Our God multiplied a few fish and a few loaves of bread to feed a multitude (Matthew 14:17, 15:34). As we learn more about our God we gain a better understanding of how and why our faith overcomes the world. When the mark of the beast in Revelation appears, it will be a worldwide system in which no one who refuses to take it will survive without divine protection and provision from God through faith. Our faith in Jesus will overcome what will come upon the entire world.
The Mark of the Beast in Light of Leviticus 19:28
Again, Revelation 13:16-17 tells us the mark of the beast is a mark. A microchip is not a mark. A mark is printed. A microchip is implanted—big difference. Also, the scriptures reveal that the mark is not for the purpose of protecting financial information, something the seller does not need. We don't read that the mark stores information, or generates code or data of any kind. A microchip can do all these things, but a printed mark cannot.
The enemy is interested in something far more important than tracking, storing data, or generating unique code. He wants the world to pledge allegiance to him, and become his "property." He wants people to identify themselves with his kingdom of their own free will. However, he will use fear if necessary. Herein lies the reason for forbidding one to buy and sell without the mark of the beast in Revelation. Fear is a most powerful weapon used by Satan. How many will say, "I have to take the mark to buy and sell, because it's my only survival"? Is this part of the reason why "the fearful and unbelieving...shall have their part in the lake which burneth with fire and brimstone..."?
God has revealed to us in His Word that He does not want His people to print marks on their body. And what God wants or does not want is not simply a request for us to do something, or to refrain from doing something. His will is our command. We read, "Ye shall not make any cuttings in your flesh for the dead, nor print any marks upon you. I am the Lord" (Leviticus 19:28).
Tattoos are permanent marks made on the body. In ancient times, they were used to identify with certain gods and goddesses. Tattoos were seen among the heathen...pagans. This is one of the numerous commandments after which God said, "I am the Lord." Watchman Nee did a beautiful job at explaining why. Did the people truly understand why God forbade them to print marks on their body? Why does God not like marks on our body? What is the reason for this and other commandments? The Lord is the reason. This is why He says, "I am the Lord." In other words, you don't do it simply because I said not to do it. I am your reason when you understand, and when you don't understand."
The Lord has always guarded and protected the spiritual life of His people. But, that protection, provision, and blessing demands obedience. It is reasonable to say that ancient Israel would not have had even an inkling of the coming mark of the beast of Revelation. The New Testament didn't even exist, let alone the fact that not even we have lived the things of the book of Revelation. But, God knows the future. And in His love, He tries to protect us by teaching us the things we must do as well as the things we must not do.
Tattoos are permanent marks, and the mark of the beast in Revelation is a permanent mark. The latter not only is sealed in the skin, it is also sealed in the spirit—a seal that separates that soul from the people of God. It is by demonic design that the practice of getting tattoos is spreading like wildfire in areas where it did not used to be popular. The enemy does want us to see anything wrong with getting tattoos, because if his mark is a tattoo, we won't be inclined to make a big deal out of getting just another tattoo. However, when we heed God's commands, we have a Holy Spirit inspired aversion against the things God is against. Therein lies great protection from the snare of the enemy out of which it appears we will not be rescued, if we go as far as accepting the mark of the beast in Revelation.
If you have tattoos, including a tattoo of 666, you have NOT taken the mark of the beast of Revelation. The mark has not yet entered the scene. Before it does, you have time to
receive Christ as your Lord and Savior
. Regarding tattoos you've already received, cover them up with concealing make-up and/or clothing.
Please look for our soon-to-be-published article explaining our very different view of what the Scriptures mean when they tell us to count the number of the beast, which is 666. Please note that we do not believe in the practice of numerology, nor in performing mathematical calculations on someone's name to arrive at 666. Such methods have been employed for years, and they have repeatedly failed in attempts to identify the anti-Christ. We will share what we believe Scripture reveals about 666, the number of the BEAST—not the anti-Christ.
---
Highly Recommended Christian Books
Double Portion of Elijahs Spirit: Soul Transfer in the Bible?

Don't be deceived! Read more.
Christian Help for Survivors of Ritualistic Child Abuse and Hardcore Satanism

Yes! The Bible deals with this very disturbing topic. Read an excerpt.
The Truth about Near Death Experiences

Don't be deceived! Read an excerpt.
When Christian Believers Struggle With Divine Healing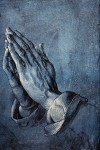 Get understanding on this important subject. Read an excerpt.
Lost Romance Found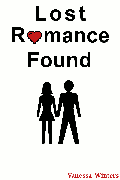 Can black magic interfere with love? Read an excerpt.

Copyright notice: This website and its content is copyright of © Heavenly Manna (HeavenlyManna.net) 2002-2016.

Comments/Comentarios:
Send Comments or a Private Message about One of Our Services / Envíe Comentarios o un Mensaje Privado acerca de nuestros servicios
Once comments reach 10, they close. IF YOU USE PROFANITY, WE WILL REJECT YOUR COMMENT AUTOMATICALLY.
We're a small team, please be patient as we review comments.
, Wikimedia Commons. Multiple crosses image - Wikimedia Commons -