---
Join an International Dynamic Bible Study by Skype!
Eye-opening and life-changing Bible study for questions about the spirit world, the afterlife, the daily struggle of Christian living and so much more. Click here for more information.
---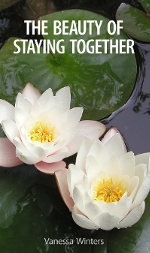 The Beauty of Staying Together
Calvina, the young battered wife of Duane, is in desperate need of a new start in life. Will her jealous husband, the mad man with whom she had been unequally yoked, prove too much to ever hope for a chance of staying together--a chance to fix her troubled marriage? Read chapter one now!
---
---
View Content By Specific Category
Christian Store Departments
---
Do You Yearn To Return to Old-Fashioned Real Church?
You're not alone! Click HERE for more information.
---
---

Las experiencias cercanas a la muerte: ¿Qué dice la Biblia cristiana?
¡Véase un extracto de este libro que nos hace abrir los ojos!
---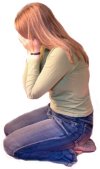 Help me with my unruly teenager!
Contact one of our nationally certified Christian life coaches who specializes in working with at-risk youth. Tell me more!
---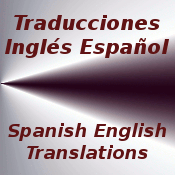 ---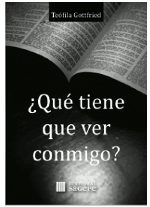 ¿Qué Tiene que Ver Conmigo? por Teófila Gottfried
¿Qué tiene que ver conmigo lo que dice la Biblia? ¿Sirve en estos días lo que se cuenta allí? ¿No son anticuadas sus enseñanzas? ¿Qué tengo que ver yo con gente que vivió hace dos, cuatro o seis mil años? ¿Es posible aplicar a mi vida algo de lo que dice la Biblia? ¿O los Diez Mandamientos es todo lo que enseña? En tal caso ¿puedo considerarme "buena persona" si los cumplo? Lo que leemos en la Biblia tiene que ver con todos los seres humanos, sean cristianos o judíos, ateos o agnósticos, budistas, musulmanes o adherentes a alguna de las filosofías o nuevas religiones que surgen en el mundo. ¿Por qué? Ver mayor información sobre este libro dinámico.
---
True Paranormal Stories From A Biblical Perspective
---
Historias Paranormales Verídicas: ¿Explica la Biblia Cristiana la quinta dimensión?
---
Christian Writers: Sell Your Book In Our Store!
Advertise your book to more than 25,000 readers for $10.00 a month. Get full information here.
Is Isaiah 7:14 Really a Prophecy of the Virgin Birth of Jesus?

Followers of Judaism often argue that the scripture of Isaiah 7:14 is misused by Christians in what they deem as our attempt to make the passage a prophecy of the birth of Jesus. It is argued that the Hebrew word used in Isaiah 7:14 not only translates to "virgin", but also simply to "young girl". Therefore, Christians cannot prove that Isaiah's prophecy spoke of Jesus' mother, Mary, being a virgin, but rather simply, a young woman.

We read, "...The Lord himself shall give you a sign; behold a virgin shall conceive and bare a son and shall call his name IMMANUEL (Isaiah 7:14).

Later in the New Testament, we read, "And she shall bring forth a son and thou shalt call his name Jesus for he shall save his people from their sins. Now all this was done that it might be fulfilled which was spoken of the Lord by the prophet saying, behold, a virgin shall be with child and shall bring forth a son, and they shall call his name Emmanuel which being interpreted is, God with us. Then Joseph being raised from sleep did as the angel of the Lord had bidden him and took unto him his wife: and he knew her not till she had brought forth her first born son and he called his name Jesus (Matthew 1:21-25).

Again, it is argued that the Hebrew word used in Isaiah 7:14 does not only mean "virgin" but also "young girl". This fact has been used to dispute the virgin birth of Jesus. It is contended that Mary was not a virgin at all but rather simply a young woman. Actually, it is by divine providence that such a word was used. In fact, it was very necessary that the scripture of Isaiah 7:14 use a Hebrew word with BOTH meanings, one being "virgin", the other being "young girl". This is because God is speaking about the birth of TWO different boys.

Again, Isaiah foretold the birth of not just ONE, but TWO completely different babies. They have different names. They are born at different times. They are born for different reasons, yet they are spoken of in one single prophecy. One is born of a literal virgin, the other is born of a young woman. Therefore a single word meaning "virgin" only cannot be used because BOTH PROPHECIES WERE WRAPPED INTO ONE. The word with both meanings was chosen to be able to intertwine two prophecies concerning the births of two different sons. One of them is the birth of the son of Isaiah, who was not born of a virgin but rather a young woman, and the other baby is the Son of God, who was born of a true virgin. Isaiah lets us know that his own son's birth is definitely not a virgin one because he wrote, "And I went unto the prophetess and she conceived and bare a son... (Isaiah 8:3). Isaiah cannot tell us in any plainer language that he is the biological father of one of these sons and therefore a young woman gave birth instead of a virgin.

Remember also that Isaiah was never told to call his son's name Immanuel. The Lord chose a different name for the son of Isaiah. "And I went unto the prophetess and she conceived and bare a son. Then said the Lord to me, call his name MAHERSHALALHASHBAZ" (Isaiah 8:3).

The birth of Isaiah's son, named Mahershalalhashbaz, was a sign from God to the king and people of the land of Judah that the evil council that Syria and Ephraim had taken against them would not stand (Isaiah 7:5-11). The people were supposed to watch for when Isaiah's son was old enough to know right from wrong. The age of Isaiah's son was God's sign to the people that the lands of Syria and Ephraim (Judah's enemies) would be abandoned and broken (Isaiah 7:16).

It is very obvious that the name for Isaiah's son was not Immanuel but rather Mahershalalhashbaz. He was the first baby born; and his birth served as a sign of the Lord's salvation for the people of Judah of that time period. Now then, Isaiah speaks of another son to be born whose name is Immanuel. This other son is NOT born to him. Immanuel is the second baby who was not to be born for many years to come. Immanuel is the baby who is to be born to a true virgin mother, unlike Mahershalalhashbaz, whose mother was a young woman, but not a virgin at the time of his birth.

In Isaiah there are TWO prophecies intertwined. The first concerns the non virgin birth of Isaiah's son named Mahershalalhashbaz as a sign to the people. The second concerns the true, literal virgin birth of God's Son, Immanuel. This was common among the prophets. God would give them a short-term AND a long-term prophecy. If the short term one came to pass, the people knew they would do well to believe the long term one also would come to pass. The short-term prophecy of the birth of Isaiah's son came to pass. Why reject Isaiah's long-term prophecy of the birth of God's Son, Immanuel?

"And if thou say in thine heart, how shall we know the word which the Lord hath not spoken? When a prophet speaketh in the name of the Lord, if the thing follow not, nor come to pass, that is the thing which the Lord hath not spoken but the prophet hath spoken it presumptuously..." (Deuteronomy 18:21-22).

Matthew 1:21-25 speaks of the fulfillment of the long-term prophecy of the birth of Jesus (Emmanuel), explaining that Jesus is Emmanuel. Indeed, Jesus was called Emmanuel. He was called "God with us."

"Now when the centurion and they that were with him watching Jesus, saw the earthquake and those things that were done, they feared greatly saying, truly this was the Son of God (God with us)" (Matthew 27:54).

"And Thomas answered and said unto him (JESUS), my Lord and my GOD" (St. John 20:28).

Again, it was by divine inspiration that the Hebrew word meaning both "virgin", and "young woman" be used in Isaiah 7:14. The two meanings are necessary to speak of the two prophecies, the two different sons, and the two different conditions of the mothers of these boys, one born to a young woman, the other to a virgin. What appears to be a mistake in God's word only serves to further prove the extreme accuracy of the Bible and the prophecy of the birth of Jesus.

The prophecies of Revelations will come to pass with the same accuracy as the prophecy of the virgin birth of Christ.
---
Highly Recommended Christian Books
Double Portion of Elijahs Spirit: Soul Transfer in the Bible?

Don't be deceived! Read more.
Christian Help for Survivors of Ritualistic Child Abuse and Hardcore Satanism

Yes! The Bible deals with this very disturbing topic. Read an excerpt.
The Truth about Near Death Experiences

Don't be deceived! Read an excerpt.
When Christian Believers Struggle With Divine Healing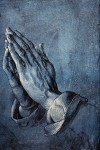 Get understanding on this important subject. Read an excerpt.
Lost Romance Found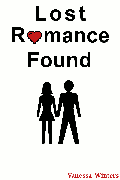 Can black magic interfere with love? Read an excerpt.

Copyright notice: This website and its content is copyright of © Heavenly Manna (HeavenlyManna.net) 2002-2016.

Comments/Comentarios:
Send Comments or a Private Message about One of Our Services / Envíe Comentarios o un Mensaje Privado acerca de nuestros servicios
Once comments reach 10, they close. IF YOU USE PROFANITY, WE WILL REJECT YOUR COMMENT AUTOMATICALLY.
We're a small team, please be patient as we review comments.
, Wikimedia Commons. Multiple crosses image - Wikimedia Commons -