---
Join an International Dynamic Bible Study by Skype!
Eye-opening and life-changing Bible study for questions about the spirit world, the afterlife, the daily struggle of Christian living and so much more. Click here for more information.
---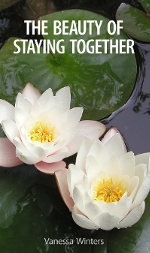 The Beauty of Staying Together
Calvina, the young battered wife of Duane, is in desperate need of a new start in life. Will her jealous husband, the mad man with whom she had been unequally yoked, prove too much to ever hope for a chance of staying together--a chance to fix her troubled marriage? Read chapter one now!
---
---
View Content By Specific Category
Christian Store Departments
---
Do You Yearn To Return to Old-Fashioned Real Church?
You're not alone! Click HERE for more information.
---
---

Las experiencias cercanas a la muerte: ¿Qué dice la Biblia cristiana?
¡Véase un extracto de este libro que nos hace abrir los ojos!
---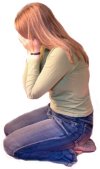 Help me with my unruly teenager!
Contact one of our nationally certified Christian life coaches who specializes in working with at-risk youth. Tell me more!
---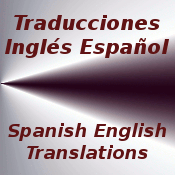 ---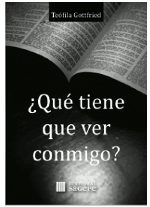 ¿Qué Tiene que Ver Conmigo? por Teófila Gottfried
¿Qué tiene que ver conmigo lo que dice la Biblia? ¿Sirve en estos días lo que se cuenta allí? ¿No son anticuadas sus enseñanzas? ¿Qué tengo que ver yo con gente que vivió hace dos, cuatro o seis mil años? ¿Es posible aplicar a mi vida algo de lo que dice la Biblia? ¿O los Diez Mandamientos es todo lo que enseña? En tal caso ¿puedo considerarme "buena persona" si los cumplo? Lo que leemos en la Biblia tiene que ver con todos los seres humanos, sean cristianos o judíos, ateos o agnósticos, budistas, musulmanes o adherentes a alguna de las filosofías o nuevas religiones que surgen en el mundo. ¿Por qué? Ver mayor información sobre este libro dinámico.
---
True Paranormal Stories From A Biblical Perspective
---
Historias Paranormales Verídicas: ¿Explica la Biblia Cristiana la quinta dimensión?
---
Christian Writers: Sell Your Book In Our Store!
Advertise your book to more than 25,000 readers for $10.00 a month. Get full information here.
La scelta di un traduttore inglese italiano
Al fine di ottenere traduzioni professionali e di alta qualità dall'inglese all'italiano, è necessario che il traduttore sia competente dall'italiano all'inglese. Ma come si fa a sapere se l'individuo, o la società, merita la fiducia necessaria per gestire i Vostri progetti? Qui di seguito vi abbiamo fornito un elenco di competenze, qualifiche e qualità che vi consigliamo di tenere in forte considerazione al fine di poter essere soddisfatti dei servizi di traduzione inglese-italiano per cui pagate.

Le competenze di un traduttore inglese-italiano
La prima caratteristica è scontata. Nella maggior parte dei casi, il traduttore deve essere madrelingua della lingua in cui traduce.
Pertanto, la lingua madre del traduttore, nonché la sua lingua principale, dovrebbe essere l'italiano. Si noti che sottolineiamo "lingua principale", perché la lingua madre di una persona non è necessariamente la sua lingua primaria.
Il traduttore inglese-italiano deve possedere ottime doti di comunicazione e prestare attenzione ai dettagli. Deve essere in grado di lavorare anche sotto pressione, al fine di rispettare le scadenze dei clienti. Nella realtà odierna altamente tecnologica, il traduttore deve anche possedere competenze informatiche superiori alla media.
Riassumendo, nella scelta di un servizio di traduzione dall'inglese all'italiano tenete in considerazione le seguenti competenze:
1. Madrelingua italiano la cui lingua principale sia, in effetti, l'italiano.
2. Eccellente capacità di comunicazione, essenziale per un eccellente servizio clienti.
3. Attenzione ai dettagli e capacità di rispettare le scadenze.
Le qualifiche di un traduttore inglese-italiano
Nonostante una laurea in Lingue e/o una certificazione servano per assicurarsi che il traduttore sia qualificato, né un diploma né una certificazione dovrebbero essere considerati come un giudizio finale riguardo alla competenza del traduttore. Ciò è particolarmente vero quando si tratta di traduzioni letterarie, i cui tratti non sono così "rigidi" come quelli dei progetti in materie tecniche. Affidatevi principalmente alle referenze, alla reputazione, e anche ad esempi di traduzioni effettuate dal potenziale traduttore inglese-italiano, il quale dovrebbe essere disponibile a fornirvi, a titolo gratuito, un breve esempio di traduzione tratto dal progetto da tradurre. Questo vi permetterà di osservare lo stile ed avere una seconda opinione.
Generalmente, è consigliabile cercare traduttori che siano in possesso di un diploma di istruzione superiore, non importa se in Lingue o meno. L'aver conseguito un titolo di laurea è una buona indicazione del fatto che il traduttore sia in grado di parlare, leggere e scrivere a livello universitario. Inoltre, è in genere indice del fatto che egli sia istruito, sappia seguire le indicazioni e comportarsi adeguatamente nel mondo degli affari.
Molti traduttori oggi hanno scelto di specializzarsi in uno o più campi, quali traduzioni mediche, legali o letterarie. Solitamente, una specializzazione è segno della competenza del traduttore nella professione di cui il progetto fa parte, nonché conoscenza della terminologia e del gergo specifico di quell'ambito. Ciò è naturalmente molto importante. A meno che la Vostra traduzione sia considerata "generale ", sarebbe preferibile assumere un traduttore inglese-italiano che sia specializzato nel campo a cui appartiene il Vostro progetto.
Le qualità di un traduttore inglese-italiano
Una volta che le caratteristiche soprariportate sono state prese in considerazione, sarebbe opportuno considerare anche le qualità personali di un traduttore inglese-italiano. Il traduttore è appassionato al settore di cui il progetto fa parte? Preferisce mantenere un rapporto strettamente professionale oppure interviene anche con dialoghi più "rilassati" nell'ambito della conversazione? E' possibile che abbiate altri quesiti in mente, ma questo può darvi intanto un'idea generale.
Si prega di utilizzare il modulo sottostante per contattare una traduttrice esperta inglese-italiano e russo-italiano, traduttrice madrelingua e la cui lingua principale è appunto l'italiano.
Aree di specializzazione: Letteraria, Economica, Business.
---
Highly Recommended Christian Books
Double Portion of Elijahs Spirit: Soul Transfer in the Bible?

Don't be deceived! Read more.
Christian Help for Survivors of Ritualistic Child Abuse and Hardcore Satanism

Yes! The Bible deals with this very disturbing topic. Read an excerpt.
The Truth about Near Death Experiences

Don't be deceived! Read an excerpt.
When Christian Believers Struggle With Divine Healing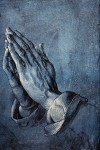 Get understanding on this important subject. Read an excerpt.
Lost Romance Found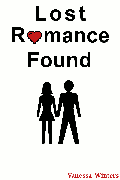 Can black magic interfere with love? Read an excerpt.
©2001-2016 Questo sito e i suoi contenuti sono protetti da copyright, a nome di Heavenly Manna - © Heavenly Manna (HeavenlyManna.net) 2011. Tutti i diritti sono riservati. La distribuzione e la riproduzione totale o parziale dei contenuti sono proibite in qualsiasi modo, ad esclusione delle seguenti modalità: stampa o download per uso personale o non commerciale. Il contenuto che è stato prodotto da Heavenly Manna conterrà una nota che indica il nome dell'autore, il quale detiene il copyright sul materiale, e che ci dà (a HeavenlyManna.net) il diritto perpetuo e irrevocabile di pubblicare il materiale su questo sito. I commenti sono di proprietà di Heavenly Manna e vengono pubblicato o cancellati a discrezione della stessa.
Comments/Comentarios:
I Commenti
I commenti e le domande devono essere effettuati in inglese o in spagnolo.
, Wikimedia Commons. Multiple crosses image - Wikimedia Commons -