---
Join an International Dynamic Bible Study by Skype!
Eye-opening and life-changing Bible study for questions about the spirit world, the afterlife, the daily struggle of Christian living and so much more. Click here for more information.
---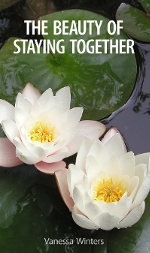 The Beauty of Staying Together
Calvina, the young battered wife of Duane, is in desperate need of a new start in life. Will her jealous husband, the mad man with whom she had been unequally yoked, prove too much to ever hope for a chance of staying together--a chance to fix her troubled marriage? Read chapter one now!
---
---
View Content By Specific Category
Christian Store Departments
---
Do You Yearn To Return to Old-Fashioned Real Church?
You're not alone! Click HERE for more information.
---
---

Las experiencias cercanas a la muerte: ¿Qué dice la Biblia cristiana?
¡Véase un extracto de este libro que nos hace abrir los ojos!
---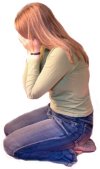 Help me with my unruly teenager!
Contact one of our nationally certified Christian life coaches who specializes in working with at-risk youth. Tell me more!
---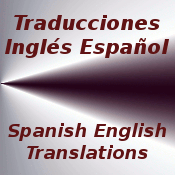 ---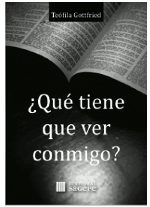 ¿Qué Tiene que Ver Conmigo? por Teófila Gottfried
¿Qué tiene que ver conmigo lo que dice la Biblia? ¿Sirve en estos días lo que se cuenta allí? ¿No son anticuadas sus enseñanzas? ¿Qué tengo que ver yo con gente que vivió hace dos, cuatro o seis mil años? ¿Es posible aplicar a mi vida algo de lo que dice la Biblia? ¿O los Diez Mandamientos es todo lo que enseña? En tal caso ¿puedo considerarme "buena persona" si los cumplo? Lo que leemos en la Biblia tiene que ver con todos los seres humanos, sean cristianos o judíos, ateos o agnósticos, budistas, musulmanes o adherentes a alguna de las filosofías o nuevas religiones que surgen en el mundo. ¿Por qué? Ver mayor información sobre este libro dinámico.
---
True Paranormal Stories From A Biblical Perspective
---
Historias Paranormales Verídicas: ¿Explica la Biblia Cristiana la quinta dimensión?
---
Christian Writers: Sell Your Book In Our Store!
Advertise your book to more than 25,000 readers for $10.00 a month. Get full information here.
Betrayal in Friendship: Who Is Guitly? Who Is Innocent?

Dear visitor,

Even if you are someone who doesn't like to read, I promise that if you read the short story below, dealing with betrayal in friendship, you will want to either defend or prosecute some of the characters. And you would have that chance if you'll join us in what we call "mock trial cases" based on true stories.

I suggest that you scroll to the end of the story and read questions six through eight first. Afterwards, read the story in which someone is betrayed by her best friend, and decide if you'd like the opportunity to serve in the defense or prosecution of the guilty party. You'll also have the chance to appear in a video and win prizes for your performance.

If you are unable to join us (in Waterloo, IA) you are encouraged to make your comments on-line on this story of betrayal in friendship or search our site for more "cases". If you are able to meet for live discussion, please leave your contact information in the comments section along with the days and times you are available. This private information comes straight to us, we DO NOT print it.
===============
Felicia and Annie were the best of friends. When Felicia was divorced fours years ago and left with the care of two young sons, it was Annie who had stood by her. She and her husband, Charlie had given Felicia money, babysat her children and bought groceries for them when they didn't have food. Annie had also been a great emotional support during those sad and lonely times. Lately though, things had changed. Annie's younger sister, Beatrice and her live-in boyfriend, Barry had moved in with Annie until they could find a place of their own. Barry had to find a job first though. They had come from Los Angeles, California to Milwaukee, Wisconsin to get away from the crime in L.A. Before their move, Annie and Felicia spoke daily on the phone and got together over a drink or just to visit once or twice a week. During the five weeks that Beatrice and Barry had been in town, Felicia had spoken on the phone with Annie only twice and they had not visited even once.

Beatrice was eight months pregnant and complained of being sick most of the time. Annie cooked for her sister, took her to doctor appointments and stayed with her whenever Barry was out job hunting. Having two children of her own and the added care of Beatrice, Annie found herself busy and tired most of the time.

During this time Felicia had met Frank, a man who had been taking her and her sons out for pizza, drive-in movies, and spending fun evenings with them. She wanted to share her good fortune with Annie and decided to give her a call. As they talked about Frank, they decided to get together at Felicia's house. Annie asked if it would be alright to bring Beatrice and Barry so she could keep an eye on her sister who was overdue. Reluctantly, Felicia agreed.

When they all arrived, Felicia and Annie were overjoyed to once again see one another after such a long time. They embraced for a long, misty-eyed hug. The kids all ran off to play while Felicia introduced Frank and Annie introduced everyone else. Beatrice let out a long, loud moan as she slowly lowered herself down into a chair. Annie, who was already seated, jumped up and grabbed her sister's arm. "Are you alright?" she asked with concern. Beatrice was moaning and making faces as though in great pain. Felicia offered to help.

"Is there anything I can do or get for you?" she asked. "Maybe a pillow for your back would help." She started off to get the pillow when Beatrice snapped at her.

"No, I don't want a pillow. I know how to ask for what I want." Felicia stopped suddenly and stood looking around at everyone. Beatrice's response had taken her by surprise. It was Annie who broke the silence.

"Would you get her some water please? I think that would help." After the incident, the rest of the evening went pretty well. It ended with Frank agreeing to pick Barry up the following day to take him job hunting. Everyone left except Frank. He stayed and bedded the boys down, telling them a story first while Felicia cleaned up from the party.

Later, Frank said goodnight and promised to stop by the next day. The following day when Barry's job search was over and Frank had driven him home, Barry invited Frank in for a beer only to discover there wasn't any. Barry asked Frank to wait with the girls until he ran to the corner convenience store to pick up a six-pack. While Barry was away, Frank decided to show to Annie the engagement ring he had purchased for Felicia. It was then he discovered that both Beatrice and Annie were a little drunk. At the sight of the ring, they looked at one another and fell backwards with laughter. Annie slid off the sofa onto the floor laughing hysterically. In confusion, Frank looked from one to the other, and when the laughter had died down, he calmly asked if he could be let in on the joke. Annie, acting as though she were having a hard time regaining her composure, answered. "You can't be serious about marrying Felicia." Frank knew Annie had had too much to drink, but that didn't explain her reaction to his news.

"And why not?" he asked, a little disgusted at her behavior.

"Because everybody knows what she once was."

"And probably still is," Beatrice added with a giggle.

"What are you two talking about!" Frank shouted as he rose from his seat.

"She used to be a prostitute, Frank," Annie answered. "And I just think you deserve better."

Beatrice had risen and snuggled close to Frank when they heard Barry's key in the lock. Without explanation, Frank walked out past Barry and drove straight to Felicia's. When she answered the door, his expression told her that something was wrong. After a very short conversation in which Frank revealed the contents of the earlier conversation he had had with Beatrice and Annie, Felicia knew why Frank had been so disturbed when he arrived. He had shown to her the ring and stuck it back in his pocket, which was and indication to Felicia that he believed their story. After a long silence, Frank stood up and said, "I'd like some time to think about things." They said good night and Felicia felt she'd never see Frank again. That night she cried herself to sleep. Since Beatrice had arrived, Felicia had lost both her best friend and the man she loved. She felt only hatred for Beatrice.

One day, a couple of weeks later, Felicia passed Beatrice coming out of a small grocery store near her home. Beatrice started through the narrow alley along side the store on her way home. She glanced over her shoulder to catch a glimpse of Felicia staring after her with contempt. Felicia watched as Beatrice lost her footing and landed hard on the icy pavement, knocking herself unconscious. Felicia went into the store as though nothing had happened. She made her purchase, came out, took a look at Beatrice lying motionless and went on home.

Beatrice was found some time later. She recovered, but lost her baby. Beatrice brought charges against Felicia for failing to assist her or call for help.

Questions:
1. What would you have done at the time of Beatrice's fall? Why?
2. Did you believe the accusation made by Annie and Beatrice to Frank regarding Felicia's past reputation?
3. What's your opinion of Frank and his behavior. How would you have reacted? Why?
4. It's obvious that Beatrice's behavior towards Felicia was an attempt to sabotage Annie's and Felicia's friendship, whatever the reason. Do you feel that Annie was aware of her sister's tactics and just chose to look the other way refusing to admit even to herself that Beatrice could be so malicious or was she truly ignorant of the situation?
5. What, in your opinion changed Annie's long time loyalty towards Felicia?
6. When Annie, in her drunken state accused Felicia of having been a prostitute, what in your opinion motivated her to make such a statement?
7. Should an individual be required by law to give aid to an accident victim in which they were not directly involved in the accident?
8. Should each individual be lawfully allowed to determine for themselves whether or not they want to give assistance?
---
Highly Recommended Christian Books
Double Portion of Elijahs Spirit: Soul Transfer in the Bible?

Don't be deceived! Read more.
Christian Help for Survivors of Ritualistic Child Abuse and Hardcore Satanism

Yes! The Bible deals with this very disturbing topic. Read an excerpt.
The Truth about Near Death Experiences

Don't be deceived! Read an excerpt.
When Christian Believers Struggle With Divine Healing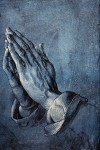 Get understanding on this important subject. Read an excerpt.
Lost Romance Found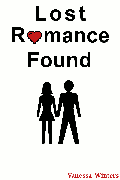 Can black magic interfere with love? Read an excerpt.

Copyright notice: This website and its content is copyright of © Heavenly Manna (HeavenlyManna.net) 2002-2016.

Comments/Comentarios:
Send Comments or a Private Message about One of Our Services / Envíe Comentarios o un Mensaje Privado acerca de nuestros servicios
Once comments reach 10, they close. IF YOU USE PROFANITY, WE WILL REJECT YOUR COMMENT AUTOMATICALLY.
We're a small team, please be patient as we review comments.
, Wikimedia Commons. Multiple crosses image - Wikimedia Commons -