---
Join an International Dynamic Bible Study by Skype!
Eye-opening and life-changing Bible study for questions about the spirit world, the afterlife, the daily struggle of Christian living and so much more. Click here for more information.
---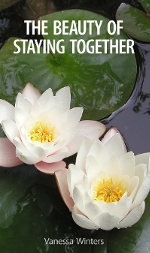 The Beauty of Staying Together
Calvina, the young battered wife of Duane, is in desperate need of a new start in life. Will her jealous husband, the mad man with whom she had been unequally yoked, prove too much to ever hope for a chance of staying together--a chance to fix her troubled marriage? Read chapter one now!
---
---
View Content By Specific Category
Christian Store Departments
---
Do You Yearn To Return to Old-Fashioned Real Church?
You're not alone! Click HERE for more information.
---
---

Las experiencias cercanas a la muerte: ¿Qué dice la Biblia cristiana?
¡Véase un extracto de este libro que nos hace abrir los ojos!
---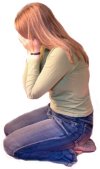 Help me with my unruly teenager!
Contact one of our nationally certified Christian life coaches who specializes in working with at-risk youth. Tell me more!
---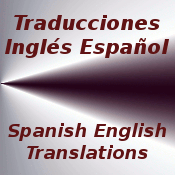 ---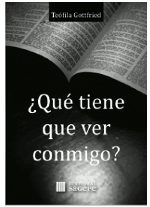 ¿Qué Tiene que Ver Conmigo? por Teófila Gottfried
¿Qué tiene que ver conmigo lo que dice la Biblia? ¿Sirve en estos días lo que se cuenta allí? ¿No son anticuadas sus enseñanzas? ¿Qué tengo que ver yo con gente que vivió hace dos, cuatro o seis mil años? ¿Es posible aplicar a mi vida algo de lo que dice la Biblia? ¿O los Diez Mandamientos es todo lo que enseña? En tal caso ¿puedo considerarme "buena persona" si los cumplo? Lo que leemos en la Biblia tiene que ver con todos los seres humanos, sean cristianos o judíos, ateos o agnósticos, budistas, musulmanes o adherentes a alguna de las filosofías o nuevas religiones que surgen en el mundo. ¿Por qué? Ver mayor información sobre este libro dinámico.
---
True Paranormal Stories From A Biblical Perspective
---
Historias Paranormales Verídicas: ¿Explica la Biblia Cristiana la quinta dimensión?
---
Christian Writers: Sell Your Book In Our Store!
Advertise your book to more than 25,000 readers for $10.00 a month. Get full information here.
Small in Stature, Big in Conflicts

All of his life, Johnny had had to literally fight to demand that bigger, more muscle-bound men respect him despite being small in stature. Whenever he saw a woman that he was attracted to, it seemed she always preferred someone else of bigger stature. If women went out with him it was just to get a free meal. If only people had shown him more respect, treated him like a real man, he would never have gone overboard in his brutality the day he killed that man. But he had served his time, come out of prison and it seemed it had all started again. Life for Johnny was just one, big vicious cycle. When Bertha moved into the building Johnny thought he might finally have a chance for happiness because she seemed so nice. But she had disappointed him when she turned out to be just like all the rest. There was no escape from the life of being small in stature.
=======
Bertha moved into a small apartment next door to Johnny. He lived in a kitchenette. They began speaking to one another in passing. After a few weeks, Bertha came home to find a note from Johnny on her door. In the note, he asked her to have dinner with him. Bertha had no romantic interest in Johnny. She felt that if she accepted his invitation strictly on a friendly basis, he might get the wrong idea. She would then have trouble setting him straight later.

She thought of an excuse to refuse and knocked on his door. There was no answer. Bertha left a note: I'm sorry, but I will be out of town this weekend and I will not be able to have dinner with you. But thanks for the invitation. Bertha thought that would be the end of the matter. However, she came home and found another note from Johnny asking if she would have dinner with him the following weekend.

She knocked on his door. When he answered, she lied and said that she had a boyfriend who wouldn't understand her having diner with him. Johnny seemed to accept that and she returned to her apartment. The next day Bertha spoke to Johnny, but he gave her a cold stare and didn't respond.

Shortly after that Johnny bought a Pit Bull puppy and started torturing the animal nightly. The puppy's cries greatly disturbed Bertha for several reasons: she despised cruelty to animals, she lost a lot of sleep, and finally, she was afraid the dog would become mean and attack her.

The first couple of nights when the disturbance started Bertha banged on the wall and yelled out, "Stop that noise!" The noise would stop for a short while. But just as she was about to drop off to sleep, it started up again. She complained to the landlord and his wife. But they claimed they hadn't heard any noise (they lived in the apartment on the other side of Johnny) They told Bertha they wouldn't speak to Johnny, after all, they hadn't heard any noise and no one else had complained. The truth was, they had learned that Johnny had served time in prison for murder and they were afraid of him.

The nightly disturbance from Johnny's apartment continued. Bertha's banging on the wall and yelling, "stop" was now completely ignored.

Bertha decided to write a note telling Johnny that if he didn't stop disturbing her peace, she would call the police. He responded by tearing the note into many pieces and placing it in a pile outside her door. Along with the pile, he left a note of his own calling her filthy names and telling her that if she didn't mind her own business he'd make her very sorry.

The next day at work, Bertha called the police. She told them about the puppy cries and showed to them both the note she had written threatening to call the police and the note that Johnny had written in response. Bertha informed the police that Johnny worked second shift so he was probably at home if they wanted to pay a visit to him. The police went to Johnny's apartment. He denied doing any harm to the puppy. Johnny, instead accused Bertha of making romantic advances towards him which he shunned. He told police this was just a ploy to get even with him.

The police questioned the landlord and his wife. They both denied hearing cries from the puppy. The two officers returned to Bertha's place of employment and reported that they had examined the puppy as best they could but did not find any external bruises. They explained to her that without proof, there was really nothing they could do. They promised, however, to file a report.

Friends advised Bertha to move. She refused. She explained that she couldn't afford to move again so soon. Besides, something should be done to protect that poor puppy.

After calling Animal Protection and talking with a Paralegal friend, it all came back to what the officers had told her. She must somehow prove the abuse. Meanwhile, Johnny continued to threaten her through notes which she took to the police station. Once more, the police came to Johnny's apartment and had him write a paragraph which they compared to the handwriting on the notes turned in by Bertha. The police were sure the notes had not been written by Johnny who vehemently denied threatening Bertha.

Bertha knew Johnny was behind the threats. He had even said to her one day, "You're never gonna' be able to prove anything against me and if you keep messin' with me, I'm tellin' ya, you're gonna' be real sorry."

Bertha became frightened of Johnny. She figured that since she didn't have a gun, she'd better arm herself with some means of protection. Bertha decided to grind some lye into fine crystal. If she found herself in a threatening situation with Johnny, she'd shower his face with the lye.

Johnny grabbed Bertha very early one Saturday morning as she crossed the hall to do her laundry. He wrestled her to the floor. They rolled around until Bertha was on top of Johnny where she unloaded her container of lye into his eyes. Bertha's screams when Johnny first grabbed her had brought neighbors to their doors. They watched Johnny clutching at his face and calling out, "Somebody help me, please!"

The outcome for Johnny was grim. He became blind in one eye, lost most of his sight in the other, and received some facial distortion around the eye area.

QUESTIONS:
1.Was Bertha's use of the lye an inappropriately harsh response to Johnny's harassment?
2.Could the police have been more clever in their investigation?
3.Could the trouble have been averted if Bertha had told Johnny the truth in the first place about why she didn't want to have dinner with him?
4.What's your opinion of the landlord and his wife?
5.Why do you suppose Bertha chose to be untruthful with Johnny?
©
by Vanessa Winters
---
Highly Recommended Christian Books
Double Portion of Elijahs Spirit: Soul Transfer in the Bible?

Don't be deceived! Read more.
Christian Help for Survivors of Ritualistic Child Abuse and Hardcore Satanism

Yes! The Bible deals with this very disturbing topic. Read an excerpt.
The Truth about Near Death Experiences

Don't be deceived! Read an excerpt.
When Christian Believers Struggle With Divine Healing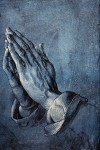 Get understanding on this important subject. Read an excerpt.
Lost Romance Found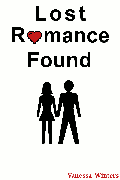 Can black magic interfere with love? Read an excerpt.

Copyright notice: This website and its content is copyright of © Heavenly Manna (HeavenlyManna.net) 2002-2016.

Comments/Comentarios:
Send Comments or a Private Message about One of Our Services / Envíe Comentarios o un Mensaje Privado acerca de nuestros servicios
Once comments reach 10, they close. IF YOU USE PROFANITY, WE WILL REJECT YOUR COMMENT AUTOMATICALLY.
We're a small team, please be patient as we review comments.
, Wikimedia Commons. Multiple crosses image - Wikimedia Commons -