Christian Ministries for Soul Winning

What mindset, goals, and characteristics did the apostles and disciples of whom we read in the New Testament have? We ask this question because they had Christian ministries that were very effective in soul sinning. They were on fire for God, being filled with the Holy Spirit, who taught them effective evangelism. What are many believers lacking today that not only are we not seeing the church grow--at least not a Spirit Filled churches, they are actually becoming empty? There are three qualities that those New Testament ministers and missionaries of God had:

1. Their Christian ministries were fueled by a hunger for soul winning. They wanted to see ALL souls saved regardless of the group of people to which the soul "belonged". When it came to salvation, they did not prefer one group of people over another.

2. They knew the importance of being flexible in Christian ministries.

3. They took the warning of 2 Peter 5:8 seriously. They never forgot that the Devil, as a roaring lion, walks about seeking whom he may devour. "Whom" refers to ALL people. It refers to ANYBODY. It does not refer to any specific group of people. The salvation of men was not more important than the salvation of women, nor that of the youth more important than that of the adults, nor that of one ethnic group over another.

Personal Preferences Get in the Way
There are many Christian ministries: youth ministry, children's ministry, women's ministry, mens ministry, ministries for specific ethnic groups, etc. Some groups are almost always left out such as the needs of Christian singles, single mothers, and a few others. The idea is that each group has special needs, which is true. But, what often takes place is that those who work with a particular group does so simply because he or she wants to. He or she may be a member of that group or have a fascination with the group. It's perfectly normal to have personal preferences when it comes to the groups of people with whom we like to work.
It's not good, however, to let any personal preference interfere when it comes to soul winning. If we do allow this, it can get in the way of effective evangelism even to, and within the groups with which we like to work.
The scriptures let us know in no uncertain terms that the apostle Paul very much loved his natural relatives by blood, and his people, the Israelites. We read, "I say the truth in Christ. I lie not, my conscience also bearing me witness in the Holy Ghost, that I have great heaviness and continual sorrow in my heart. For I could wish that myself were accursed from Christ for my brethren, my kinsmen according to the flesh: who are Israelites; to whom pertaineth the adoption, and the glory, and the covenants, and the giving of the law, and the service of God, and the promises; whose are the fathers, and of whom as concerning the flesh Christ came..." (Romans 9:1-5).
Paul loved his people, Israel, also called the "circumcision". But, to what group of people was he sent? The Lord sent Paul to the gentiles, also known as the "uncircumcision" (Acts 13:46, Galatians 1:15-16). This does not mean that Paul shared the gospel only with the gentiles, because the gospel is to the Jew first, and then to the gentile (Romans 1:16). It also does NOT mean that Paul begrudgingly shared the gospel with the gentiles, or that he had no passion for soul winning among the uncircumcision.
We can be certain of this because we read that he said, "So being affectionately desirous of you, we were willing to have imparted unto you, not the gospel of God only, but also our own souls, because ye were dear unto us" (1 Thessalonians 2:8). And, Paul always prayed for the Colossians (Colossians 1:3). They were among the many gentiles to whom he ministered and planted churches.
Just like the mouth speaks out of the abundance of the heart, it does NOT speak from what does NOT exist in the heart. If in our prayers, we always focus on the groups with whom we like to work and never on the people with whom we do not have a ministry, people notice. The great evangelists such as Paul, who planted many Spirit-filled churches, did not place one group of people over another. He knew what effective evangelism was and what it took for soul winning through Christian ministries.
Learn to Be Flexible!
One of the greatest evangelists, the apostle Paul, was very flexible in his ministries in order to win souls to Jesus. He said, "For though I be free from all men, yet have I made myself servant unto all, that I might gain the more. And unto the Jews I became as a Jew, that I might gain the Jews; to them that are under the law, as under the law, that I might gain them that are under the law; to them that are without the law, as without the law, (being not without law to God, but under the law to Christ) that I might gain them that are without law. To the weak became I as weak, that I might gain the weak. I am made all things to all men, that I might by all means save some. And this I do for the gospel's sake..." (1 Corinthians 9:19-22). Paul was sent to the gentiles, but he knew that even his God-given ministry did not mean that the he was to prefer any group of people over any other group of people. Effective evangelism requires being flexible en Christian ministries for soul winning.
Unlike the apostle Paul, the apostle Peter was sent to the circumcision, in other words, he was sent to Israel. But, the Lord greatly used him to win several Italians (gentiles) to the Lord. See the tenth chapter of the New Testament book of the Acts.
The Roaring Lion
Below is an excerpt from our article, The Devil As A Roaring Lion, to speak on the need to understand and keep in mind the truth of the scripture of 2 Peter 5:8. It's extremely important for effective evangelism through which soul winning takes place within a variety of Christian ministries.
It is absolute truth that Satan is the roaring lion who comes only to steal, kill, and destroy (St. John 10:10). Nevertheless, it's important to understand that neither the youth of the world nor any other particular group of people head his list of souls to try to devour--unless that group would be faithful servants of Christ of any age. Who exactly are the people who are the targets of the roaring lion? The scripture of 1 Peter 5:8 is one of many biblical passages that answers this question very clearly. It says, "Be sober, be vigilant, because your adversary, the devil, as a roaring lion, walketh about, seeking WHOM he may devour."
Whom does the roaring lion seek to devour? The biblical answer is: WHOMEVER he can. Scripture does not state any specific group of people as the target of the adversary who wants to devour the unborn, babies, children, teens, adults, and the elderly. A minister of God may be called to work with a specific group of people. However, never should he or she attempt to place more importance on one group over others when it comes to salvation. Adults need to be saved to teach children about God, and children have won their parents and guardians to Christ. Teens have won younger siblings, parents and even grandparents to the Lord who is, "...not willing that ANY should perish, but that ALL should come to repentance" (2 Peter 3:9). God's word affirms that the roaring lion seeks to destroy EVERYONE. This is the meaning of "Seeking WHOM he may devour."
---
Highly Recommended Christian Books
Double Portion of Elijahs Spirit: Soul Transfer in the Bible?

Don't be deceived! Read more.
Christian Help for Survivors of Ritualistic Child Abuse and Hardcore Satanism

Yes! The Bible deals with this very disturbing topic. Read an excerpt.
The Truth about Near Death Experiences

Don't be deceived! Read an excerpt.
When Christian Believers Struggle With Divine Healing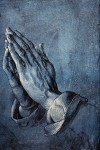 Get understanding on this important subject. Read an excerpt.
Lost Romance Found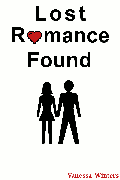 Can black magic interfere with love? Read an excerpt.

Copyright notice: This website and its content is copyright of © Heavenly Manna (HeavenlyManna.net) 2002-2016.

Comments/Comentarios:
Send Comments or a Private Message about One of Our Services / Envíe Comentarios o un Mensaje Privado acerca de nuestros servicios
Once comments reach 10, they close. IF YOU USE PROFANITY, WE WILL REJECT YOUR COMMENT AUTOMATICALLY.
We're a small team, please be patient as we review comments.
, Wikimedia Commons. Multiple crosses image - Wikimedia Commons -