---
Join an International Dynamic Bible Study by Skype!
Eye-opening and life-changing Bible study for questions about the spirit world, the afterlife, the daily struggle of Christian living and so much more. Click here for more information.
---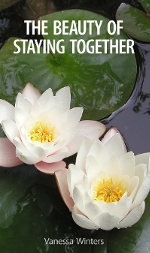 The Beauty of Staying Together
Calvina, the young battered wife of Duane, is in desperate need of a new start in life. Will her jealous husband, the mad man with whom she had been unequally yoked, prove too much to ever hope for a chance of staying together--a chance to fix her troubled marriage? Read chapter one now!
---
---
View Content By Specific Category
Christian Store Departments
---
Do You Yearn To Return to Old-Fashioned Real Church?
You're not alone! Click HERE for more information.
---
---

Las experiencias cercanas a la muerte: ¿Qué dice la Biblia cristiana?
¡Véase un extracto de este libro que nos hace abrir los ojos!
---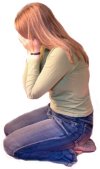 Help me with my unruly teenager!
Contact one of our nationally certified Christian life coaches who specializes in working with at-risk youth. Tell me more!
---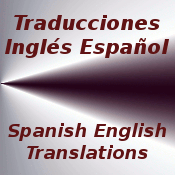 ---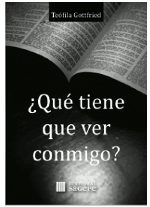 ¿Qué Tiene que Ver Conmigo? por Teófila Gottfried
¿Qué tiene que ver conmigo lo que dice la Biblia? ¿Sirve en estos días lo que se cuenta allí? ¿No son anticuadas sus enseñanzas? ¿Qué tengo que ver yo con gente que vivió hace dos, cuatro o seis mil años? ¿Es posible aplicar a mi vida algo de lo que dice la Biblia? ¿O los Diez Mandamientos es todo lo que enseña? En tal caso ¿puedo considerarme "buena persona" si los cumplo? Lo que leemos en la Biblia tiene que ver con todos los seres humanos, sean cristianos o judíos, ateos o agnósticos, budistas, musulmanes o adherentes a alguna de las filosofías o nuevas religiones que surgen en el mundo. ¿Por qué? Ver mayor información sobre este libro dinámico.
---
True Paranormal Stories From A Biblical Perspective
---
Historias Paranormales Verídicas: ¿Explica la Biblia Cristiana la quinta dimensión?
---
Christian Writers: Sell Your Book In Our Store!
Advertise your book to more than 25,000 readers for $10.00 a month. Get full information here.
Most Recent Text Content:

Support Bone Health and Healthy Joints with Glucosamine, Chondroitin and Calcium Combinations
Learn to naturally support healthy joints, cartilage and bone health inexpensively with all natural supplements: Glucosamine, chondroitin, calcium, magnesium, zinc, and vitamin D3. Many people have found great relief from joint pain and weak bones in as little as three days by adding these nutrients to their diet. Read more

Kundalini Awakening: Oneness with God?
Don't be deceived! Kundalini awakening experiences resemble demonic possession for a very good reason: The divine feminine energy that awakens is not the Holy Spirit. It is oneness with one or more unholy spirits. You are told that kundalini purifies you to keep you from suspecting involvement with the satanic kingdom of darkness and deception. The Christian Bible unmasks the truth about the very dangerous and diabolical goal of the evil practice of yoga. Read more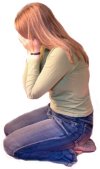 The Truth about Being an Empath: What Does the Holy Bible Say?
It is said that the empathy of empaths involves so much more than just empathizing with someone. They actually absorb shakti or prana, an energy or life force, into their mind, body and spirit. Our source of wisdom, which is the Word of God, reveals the truth about being an empath, a psychic empath; and it even answers the question of whether there is such a thing as being a Christian empath. Get your answers now. Read more

What Does the Bible Say about Clairaudience and Other Psychic Abilities?
Does the Word of God shed any light on clairaudience? Does it answer the questions: Are people born psychic? Are there psychic children? Are psychic abilities a gift from God? The Word of God indeed sheds light on these questions. In fact, it answers them. does. But exactly what does the Bible say about clairaudience? Let us find out. Many people, including Christians are amazed to learn that the Holy Scriptures answer all these very important and puzzling questions. Read more

Lyrics in Spanish: Order My Steps in Your Word by Brooklyn Tabernacle Choir
Here are the lyrics in Spanish of the Christian song Order My Steps In Your Word by the Brooklyn Tabernacle Choir. Our ministry will be working to provide Spanish speaking believers in Jesus with more Christian songs translated to Spanish, so they may enjoy worship to many of the songs English speakers enjoy. Read more

Commentary on Matthew 7:21-23: A solemn Warning from Jesus
Learn why Jesus, in Matthew 7:21-23, surprisingly rejects people who have prophesied in His name, cast out devils in His name, and done many wonderful works in His name. There's so much more revealed here than meets the eye. The true believer and servant of Christ who obeys Him unto the end will not hear these horrifying words from their Lord in the last day. Read more

Self-Published Authors: Advertise Your Book in Our Online Store
We mean it when we say we offer affordable marketing for self-published authors. We know how difficult and expensive it can be to market your book on your own, which is why we offer you the opportunity to sell your book in our online store for an extremely low monthly fee. Get all the details here. Read more
---
Contenido en Español:
Ser vegetariano y comer comidas crudas: ¿Las claves para una buena salud?
La Biblia Sobre La Capacidad De Los Animales De Ver Los Espiritus
¿Qué dice la Palabra de Dios en cuanto a cazar fantasmas y el exorcismo?
¿Puede el diablo leer mi mente y pensamientos?
Featured Content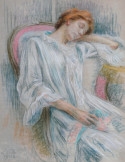 Chamomile: One of the Best Herbal Sedatives If Properly Used
Herbal sedatives, like their chemical counterparts, are all natural and generally milder substances that strongly quiet the nervous system. Learn how to use them. Read more

The Christian Bible on Food Combining
Advocates of food combining for proper nutrition and optimum health claim that wrong combinations of foods lead to sickness and disease. Learn which of their teachings to accept and which to reject based on the Christian Bible, which sheds light on proper food combining. Read more

The Story of Jonah in the Bible: Three Reasons to Believe
The story of Jonah in the Bible is one of many accounts of divine intervention in the lives of people that some people find unbelievable. Why? Scripture tells us that a man named Jonah remained alive for three days and nights in the belly of a whale. How could that be possible? Learn what very important facts are being overlooked when it comes to this story. Read more

The Cosmos: What Is It in Reality?
If you have ever pondered the meaning of the cosmos, read this article. Read more

Bible Proverbs on Parenting: Train up a Child
Bible proverbs on parenting usually are of great interest to Christian parents, regardless of the ages of their children. There is a proverb that says to train up a child in the way that he should go and when he is old he won't depart from it. However, the real life experiences of many Christian parents force them to admit that this biblical counsel just does not appear to be reliable. What is wrong? Read more

Favoritism and Prejudice in Christian Pastors
Favoritism and prejudice in Christian pastors continue to stunt the growth of their churches. Inappropriate words and behavior are not of Christ, the Pastor of pastors. Therefore, let us all sincerely pray and seek God regarding our attitudes, thoughts, and opinions toward others to whom we are called to minister the Word of God in purity of heart—a heart purified by the Holy Spirit. Read more

Getting Married? Do You Want a Robot Wedding?
Some people find it fascinating that robots could one day officiate a wedding ceremony, others find it repulsive. What are the issues and opinions surrounding a robot wedding? Read more
, Wikimedia Commons. Multiple crosses image - Wikimedia Commons -