---
Is The Covid-19 Vaccine Mandate Of God? Or Is It Evil?
Did you know the Word of God (the Christian Bible) speaks directly against what governments are doing with Covid-19 vaccine mandates? Get the facts here
¿Viene de Dios el mandato de vacuna contra el Covid-19? O ¿acaso es malo?
¿Sabía que la Palabra de Dios (la Biblia cristiana) condena de manera directa lo que los gobiernos están haciendo a través de los mandatos de vacuna contra el Covid-19? Obtenga los hechos aquí.
---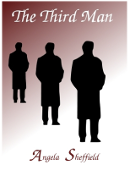 Was There A Curse On Helen's Romantic Life?
The Third Man by Angela Sheffield is based on a true story. Read chapter one now!
---
Should A Christian Practice Yoga Or Pilates? The Shocking Truth
Perhaps you practice yoga for health reasons, or to reduce stress. But, do you really know the diabolical goal of any form or style of yoga, including pilates? Get your answers here
La verdad espeluznante sobre el yoga revelada por la Biblia cristiana
Quizás practiques yoga por motivos de salud o para reducir el estrés. Pero, ¿realmente conoces el objetivo diabólico de cualquier forma o estilo de yoga, incluido el pilates? Obten tus respuestas aquí.
---
Communicating With The Dead: Learn The Shocking Truth
The spirit you think is mom, dad, or some other loved one from beyond the grave is NOT your loved one. But, what about the "proof" that the living can indeed talk to the dead? Let God's Word open your eyes to a deception that is pure evil. Read Spirits Of The Deceased
Comunicarse con los muertos: La impactante verdad
El espíritu que parece ser tu madre, padre o algún otro ser querido tuyo desde el más allá NO es tu ser querido. Pero, ¿qué hay de "la prueba" de que los vivos pueden comunicarse con los muertos? Permite que la Palabra de Dios te abra los ojos para que veas el engaño que es de la maldad pura. Te invitamos a leer ¿Están los muertos entre los vivos?
View Content By Specific Category
Christian Store Departments

Las experiencias cercanas a la muerte: ¿Qué dice la Biblia cristiana?
¡Véase un extracto de este libro que nos hace abrir los ojos!
---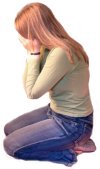 Help me with my unruly teenager!
Contact one of our nationally certified Christian life coaches who specializes in working with at-risk youth. Tell me more!
---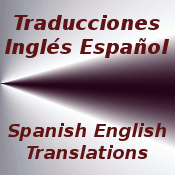 ---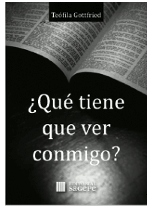 ¿Qué tiene que ver conmigo? por Teófila Gottfried
Lo que leemos en la Biblia tiene que ver con todos los seres humanos, sean cristianos o judíos, ateos o agnósticos, budistas, musulmanes o adherentes a alguna de las filosofías o nuevas religiones que surgen en el mundo. ¿Por qué? Ver mayor información sobre este interesante libro.
---
Entender la dimensión desconocida del mundo real: Revelaciones divinas
La Biblia cristiana de cobertura a cobertura trata sobre todo lo relacionado con la dimensión desconocida, también llamada la quinta dimensión. Más información aquí.
---
Historias paranormales verídicas: ¿Explica la Biblia cristiana la quinta dimensión?
---
---
The Mysterious Restauranteur: A True Angel Story?

With the back of her hand, Olivia wiped the sweat from her brow wrinkled with frowns as she walked down Sonnet Lane. The sticky heat had taken its toll on her.

God I know I shouldn't have run away like this but-- but I'm here now and I....

Her thoughts were interrupted as she spotted the sign of the Silver Platter restaurant across the busy street in downtown Minneapolis. Olivia stood there, her big brown eyes squinted from the glare of the merciless sun. It was July 15, 1962.

I should be able to get a drink of water in there. Her thoughts were interrupted a second time by the growl of her stomach, and the fret of little ten month old Isaac.

"Shh, its okay honey, mommy's going to get you something to eat." Her voice disguised the worry that was culminating into panic. But suddenly, her frown faded into a smile. She gently stroked Isaac's thin hair and gazed into his little round face that reflected his own discomfort. For a brief moment, fear was forced to concede to her adoration of him. Her escape from reality was short-lived and she returned her sight to the Silver Platter restaurant. Her long legs made strides towards the restaurant as though it were a house of refuge in the middle of a desert.

"Good afternoon, will it be a party of one?" Asked the hostess almost immediately upon her entrance to the empty eloquent dining room.

Olivia hesitated before answering. She would grant Isaac and herself a moment to relish the instant comfort of the air conditioning.

"Uh, one please," she responded awkwardly to the hostess who led her to a table next to a large tinted window.

"Your waitress will be with you shortly," the hostess said as she placed a large glass of ice water on the table, her face expressionless. Again, Olivia's dilemma faded in the gratifying relief of her voracious consumption of the ice water and the comfort it was to see Isaac's thirst quenched.

"Good afternoon, my name is Mary Beth. I'll be your waitress today. Would you like to begin your meal with appetizers? We have a variety to choose from." Mary Beth's smiling face was unable to conceal her curiosity about the unkempt teen and small child with her. I wonder what's the story here, she thought. Olivia nervously gazed into the waitress' face. Despite Mary Beth's friendliness, Olivia knew that she was not properly dressed for dining in a restaurant of the caliber of the Silver Platter. She imagined what the waitress must have been thinking of her appearance.

"I...uh... I'm not ready to order yet," Olivia stuttered and lowered her eyes in shame as Mary Beth walked away. Oh God, you know I need you to help me, I'm sorry for running off, but I need you to help me." Olivia continued to pray as she fiddled with the menus while making her detailed clalmour to God as though He were not the all-knowing.

God, please help me out of this. I'm sorry for acting foolishly but I ain't got no money and... and no where to stay. I don't know nobody and I gotta' take care of Isaac. I....

Once again, her thoughts were broken by the appearance of a tall man through the main entrance. She knew he commanded respect as he authoritatively made his way to the back where he disappeared from sight. Olivia would have resumed her thoughts and prayers, but this time she would not get the opportunity. She noticed that the man who had broken her concentration with his entrance now stood gazing at her. But he was not alone. He remained near the back, Mary Beth at his side, in a section restricted to employees. Mary Beth leaned close to the man, speaking into his ear. And as her lips moved, her green eyes shifted to Olivia.

Not wanting it made obvious to the two strangers that she was aware of their unusual interest in her, Olivia kept watched Mary Beth and the tall man from the corner of her eye. Penny, just arriving to work, soon joined them.

"Well, hi Mr. Mason?" Penny greeted. Her voice denoted great surprise at the sight of Mr. Mason. But with a shrug of her shoulders, she quickly busied herself preparing to take over for Mary Beth whose work day had come to an end. Olivia could not help herself. She continued to watch the actions of the strangers. Penny's long blond ponytail bounced as she went about her work, bubbly as usual. Another waitress who had remained in the back unseen made a brief appearance in the area where Mr. Mason and Mary Beth stood. They cut their conversation. When the waitress disappeared again to the back, Olivia's eyes widened as she saw Mary Beth's finger point to her while Mr. Mason headed for her booth. Olivia was void of all thought as she fixed her gaze on the man approaching her.

"May I?" Mr. Mason asked politely, a half smile on his face as he looked into Olivia's eyes, waiting for her to give him permission to sit down. She forced a nervous smile as she responded. "Sss...sure, sure, of course."

"My name is Prescott Mason. I'm the owner here. How do you do?" His voice was formal and yet his sincerity was perceived. Olivia began to relax in the stranger's presence. Once more she was momentarily liberated from the cares of her dilemma by her curiosity about the Silver Platter's owner. Why would he sit here with so many empty seats in the place? And why all the finger pointing and whispering?

"I... I... uh, I'm fine. Thank you," she responded. Several seconds passed. And then suddenly, as though struck by the swiftness of lightning, she was reminded of her failure to show the proper courtesy that society demanded. "Uh...and... how do you do?" she asked awkwardly. Mr. Mason's eyes reflected his unspoken forgiveness of her lack of etiquette as he nodded in response.
"Does your baby have milk?" he asked blandly.

"No, he doesn't." Olivia responded in embarrassment.

"Do you give him milk or formula?" Olivia sensed that the rest of the conversation would be strangely one of simple questions and answers—no explanations.

"I...uh... give him whole milk," she said as she looked down at Isaac whose gaze was fixed on the stranger that sat across from him. One could only ponder the expression reflected on the baby's face. Olivia's glance down at her son now caused her to study his unusual behavior. Isaac's soft dimples appeared as he studied Mr. Mason. There was a sparkle in her son's eyes. The baby sat on his mother's lap, motionless and silent. How she longed to read her child's mind. What is it? What does he see? she thought. Olivia noticed that Isaac's mesmerizing smile was mixed with a slight frown of his brow. Although she could not pry into his world of innocence, as his mother, she knew that he was inexplicably joyous and curious about something. She was jarred back to her attention to the Silver Platter's owner as he cleared his throat to remind her of his presence.

"Do you want his milk heated or would you prefer it cold?" he asked.

"Uh... heated. I... uh... really prefer it heated. But if...."

Before she could finish her sentence, Mr. Mason had abruptly turned towards the back of the restaurant as he lifted his hairy arm to beckon Penny to the table. He had deliberately not summoned Mary Beth as her shift was ending.

Olivia grabbed the opportunity to take a good look at the man that was her companion at that moment. His thick, coal black, curly hair outlined a slender bearded face and accented his gray piercing eyes.

"Please bring Isaac some warm whole milk. And if you will, please wash his bottle." He reached across the table and lifted the bottle without asking Olivia's permission. Olivia was surprised and impressed by his courtesy towards his employee who gently reached for the bottle as she smiled tenderly at Isaac.

Oh why can't all bosses be like him and treat their employees with dignity and respect, Olivia thought as she watched Penny disappear into the back. She quickly turned back to face Mr. Mason who now leaned slightly forward on the table, his hands folded as he smiled at Isaac. There was adoration in his expression, as though Isaac was a baby he had known for his entire 10 months of life.

"Well, I suppose mom is a little hungry also?" he asked. His sense of humor was dry but his smile was full of warmth.

Olivia smiled as she lowered her eyes. More overwhelming than her embarrassment was her desire to know 'why' this stranger was being so generous.

"Well, I... uh, could, uh..." She chuckled. "I guess I could enjoy a meal, I haven't..." her awkward words were interrupted at the reappearance of Penny.

"Here you are ma'am, a nice, clean, bottle of warm milk." Penny's words were pronounced unusually clear. She grinned as she tilted her head back, indicating her pride in the good deed she had just rendered to the young mother and child in distress.

"Thank you, thank you so very much. I... I... really appreciate it." Olivia answered as she reached for the bottle.

"Now don't you even mention it. Our customers are always number one with us, especially the little ones." Penny's palms were rested on her knees, her chubby body bent over to enjoy the sight and sound of Isaac as he hungrily consumed his milk, his little hands clutching the bottle. For the moment, he was the center of attention in the Silver Platter restaurant, which had remained empty of patrons since Olivia's entrance.

"Well, I really must be taking off." Mr. Mason said as he rose from the table. Penny quickly took a step backward away from the booth to allow him passage.

Before leaving, Mr Mason turned to Olivia and announced, "Young lady, it would be my pleasure to offer you a grand lunch today--on the house!"

Olivia looked up at him, wide-eyed, her mouth half open as she searched for an adequate response to the stranger's offer. Mr. Mason, not allowing Olivia the opportunity to express her gratitude, turned to Penny who stood, hands clasped together prayer style in silent support of her boss' show of generosity. He simply nodded at the waitress who closed her eyes as she nodded back, communicating her understanding of his wishes. He turned back to Olivia cradling a nodding Isaac. The man's focus then fell on the infant. Again, Mr. Mason's face reflected tenderness for the baby that Olivia had seen few men display. It suddenly dawned on her that not once during her brief conversation with the restaurant's owner had she given her name or the name of her baby. Mr. Mason's words echoed in her mind. Please bring Isaac some warm whole milk..." Olivia did her best to show full interest in the stranger as he prepared to leave. But the flashback divided her attention, broken only by the returning growls of her stomach.

"It was so, so, very nice to meet you Mr. Mason. You are very kind-- truly kind." Her words came slowly as she starred into his eyes.

"It has been my pleasure, Miss. Olivia," responded the restaurant's owner as he swiftly turned and made haste towards the front exit.

"Well, it looks like someone needs to tell me what they would like to be served for that grand lunch today." Penny said cheerfully. Olivia did her best to force a smile as she pondered how Mr. Mason knew her name and that of Isaac. Her pondering gave way to her desire to satisfy her hunger.

"I didn't really look at the menu, but, uh, do you have spaghetti? She asked, reaching for the menu.

"We certainly do and its the best in all of Minneapolis. You have a choice of a side dish, and a variety of breads, muffins, or rolls. Here, let me show you." Penny helped herself to Olivia's menu, pointing out to her the great variety the Silver Platter was proud to offer. "Should I give you some time to decide?" she asked?

"No, no thank you. I'm ready now. I would like the spaghetti with meatballs, the cornbread muffin, and tossed salad with the House dressing," Olivia responded. Her mouth watered as she ordered.

"And what would you like to drink?"

"I'll have the large lemonade please," Olivia answered with a big grin.

Penny's double chin was more visible now, her head bent down as she finished writing the order. "Sounds like a winner to me!" she responded with an excitement that reflected her love for fine cuisine.

I'm sure any food is a winner to you, Olivia thought, chuckling to herself as Penny disappeared into the back. Her troubles were far from over but the thought of the upcoming plate of spaghetti pushed them into the distance. Isaac was now sound asleep and she had placed him face down next to her on the bench. She rested her bony elbows on the table and let her eyes tour the elegant dining room of the Silver Platter. She had never seen crystal chandeliers so beautiful. Olivia silently complemented the interior decorator's choice of earth tones for the elite establishment. The soft glow of the flickering candle-light added the finishing touch to the restaurant's decor.

"Here we are. We have spaghetti and meatballs, a cornbread muffin, tossed salad with House dressing, and a large refreshing lemonade. If you need anything else, just let me know. I'll be happy to oblige. Bon apetit!" Olivia's smile could not conceal her confusion.

"Bon apetit" is French for 'enjoy your meal' Penny happily explained.

"Thank you very much. I know I will enjoy it, thank you." Olivia responded. The blessing that Olivia asked over the feast that was placed in front of her was lifted in a sincerity that flooded her with warmth. She then immediately began to savor every mouthful of her meal. As she dined, her thoughts continued to flow. Where would she sleep that evening? Where would her and Isaac's next meal come from? What had made Mr. Mason show her such kindness? How had he known their names?

"How are we doing here?" Penny interrupted her reveling in the dedicated fulfillment of her duties as a waitress.

"Everything is just perfect, thank you."

"Great! Are we thinking of what we'll be having for dessert? Penny asked in a chipper voice.

"Don't think I'll have room, this was quite a meal here. But thank you," Olivia responded in a muffled voice from chewing. As she finished her elaborate dining experience, her thoughts returned to the uncertainties that remained ahead of her. Olivia's worries again began to culminate into panic. She resumed her silent clamor to God as she was still broke, unemployed, and homeless. While she continued to mentally pray, her thoughts went to the biblical passage she had read and heard before about the exodus of the Jews out of Egypt and their wandering in the desert. She could hear her mother's words. God doesn't like it when you keep doubting him when he's helped you out of trouble. We're supposed to remember what he's done for us before, so we can trust him to continue to take care of us. Over there, somewhere in Hebrews it says that when the Jews continued to mumble and worry, after seeing God's provision that this was considered tempting Him. They got into a lot of trouble like that.

Olivia could now identify with the children of Israel's constant worry in spite of all that God had done for them. God had just provided for Isaac and her, but she was still worried. It would soon be evening, where would they sleep? Even if someone had paid for the call back home, she knew it would not solve her problems. Her parents were very poor and already had the burden of trying to provide for her five younger siblings. She would not place more hardship on them. Olivia recalled the argument she had had with her estranged husband and how her parents had sided with him. The childish decision to run away in retaliation had gotten her into this mess. The problem was now hers to solve.

As Olivia took Isaac in her arms, preparing to leave, she heard the voice of the hostess who was escorting a young couple to a seat directly across the aisle from her. "Right this way," the Hostess coaxed. Olivia turned to smile at the couple.Her smile quickly faded as she received a cold stare in return, followed by whispers. Olivia was certain that the coldness she received from them was because of of their judgment of her inappropriate attire. The couple's sneering faces were changed to expressions of puzzlement as Penny warmly thanked Olivia for coming.

"Now you be sure to come back. We would love the opportunity to serve you again." Penny said, deliberately speaking loud enough to be heard by the young couple. She then said goodbye to Olivia, and thanked her for coming.

"Thank you for your wonderful service and food. Truly I've never had a dining experience so pleasant. I will surely come again." she responded. I guess I had better have some money next time Olivia thought, laughing to herself as she left.

~~~~~~~~~~~~~~~~~~~~~~~~~~~~~~~

July 19, 1962

Olivia smiled as she approached the Silver Platter Restaurant. She did not have the money to repeat her dining experience, but she could hardly wait to once again see and greet Penny. Most of all, she wanted to express her gratitude directly to Mr. Mason.

"Good afternoon, will it be a party of one?" asked the hostess.

"I won't be dining today. Could I please speak with the owner, Mr. Prescott Mason?"

"Wait here please. I'll check with the head waitress," the hostess responded.

Olivia waited patiently looking around and remembering the generosity she had received four days before in that restaurant which would always have special meaning for her.

"May I help you?" It was the head waitress with the hostess standing at her side.

"Oh, I was just wondering if I could please speak with the owner, Mr. Prescott Mason?"

"Ma'am, I would be happy to take a message for you. Mr. Mason is out of the country at present. He'll probably be gone another week or so," the waitress explained.

"Thank you. That's okay. Its just that I met him a few days ago, this past Monday as a matter of fact. And uh, I wanted to thank him for..." Olivia cut her words, thinking that it might not be a good idea to say too much. "I just wanted to speak briefly with him." she continued.

"Ma'am, are you sure that it was Mr. Mason with whom you met? He has been out of the country for three weeks now," the waitress responded. She stood slowly shaking her head back and forth, her mouth open, and a confused look on her face.

"I, uh, dined in here at lunch time. Penny was my waitress." Olivia turned to point to the booth. Penny sent Mr. Mason over to my table." With a furrowed brow, Olivia continued to explain. " He introduced himself as Mr. Prescott Mason, the owner here. He, he was tall, black curly hair, beard."

It was obvious that the waitress was puzzled. She beckoned to Penny who had just appeared at the cash register to attend to a customer.

"As soon as you finish this, please step over there," the head waitress whispered while pointing to the spot where the hostess remained with Olivia.

"Well hello again stranger, good to see ya!" Penny greeted Olivia in a jolly voice. Olivia warmly returned the greeting. Penny then turned to the head waitress to learn why she had been called over.

"This lady is here to see Mr. Mason. She says that you were her waitress last Monday and that you called him over to her table."

"Oh yes, I recall that." Penny responded.

"But remember, he's out of the country," the waitress, shaking her head reminded Penny.

"I know he was supposed to be. I figured he'd cut his trip short or something. That's why I was surprised to see him. He wasn't in very long at all. But he did come in last Monday. Mary Beth talked to him. Maybe she knows..." Penny shrugged her shoulders, her lifted outstretched palms as she shook her head. The hostess excused herself as she stepped away to seat the customers who entered the restaurant. Penny was thanked for her help and dismissed back to her duties. She smiled at Olivia and returned to her work, disappearing into the back.

"I'll check to see if any messages have been left about his return. One moment please," the head waitress said as she backed away to the phone behind the counter. Olivia, not wanting to appear to be eavesdropping, looked away. But she strained to overhear the conversation.

"No, this lady says she met Mr. Mason this past Monday right here in the restaurant. She described him and everything." The waitress lowered her head as she cut her eyes towards Olivia.

"But you don't understand. I talked to Mr. Mason myself this past Monday. He was still in Paris! He said he wasn't going to be back before another couple weeks or so." There was another pause before the waitress spoke again to the party on the other end. "Well I can't explain it either. I just thought, maybe you knew something. Never mind, I'll just take a message." The waitress hung up the phone and walked back over to Olivia, a nervous smile on her face.

"Ma'am, I'm sorry, but Mr. Mason's not here, again, you may leave a message for him if you'd like," she offered.

"Sure, I don't know when I'll be able to come back, but please tell him that I stopped in. The name is Olivia. Please tell him thank you, from Isaac and Olivia." Olivia turned to Isaac who was hanging on her hip as she spoke his name.

"I will be happy to deliver your message," the waitress responded in a most serious tone, a dumbfounded expression on her face.

"Thank you. Thank you very much."

Olivia turned to exit the Silver Platter restaurant. There was a smile on her face. She had found answers to the questions she posed to herself about Mr. Mason.
©2010 under name Ana Kirk
---
Donations / Donaciones
(Please scroll down for English) Si este contenido te ha resultado útil, y te gustaría ayudarnos a llegar a más gente con el evangelio, puedes colaborar con nostros por:
1. Recomendar este contenido a tus familiares, amigos y conocidos compartiendo el enlace en redes sociales, otras webs y blogs, y por correo electrónico. 2. Hacer una donación de cualquier cantidad. 3. Orar para que Dios siga bendiciendo esta obra. 4. Comprar en nuestra tienda.
Además de publicar cientos de artículos cristianos que tratan sobre una gran variedad de temas difíciles desde el punto de vista bíblico, traducimos a otros cuatros idiomas. Y damos clases de Biblia gratuitas. También respondemos las preguntas personales de nuestros visitantes.

ENGLISH:
If you've found this content helpful, and would like to help us reach more people with the gospel, you can do so in the following ways:
1. Recommend this content to your family, friends and acquaintanes by sharing the link on social media, other websites and blogs, and by e-mail. 2. Make a donation of any amount. 3. Pray God continues to bless this work. 4. Purchase from our store.
In addition to publishing hundreds of Christian articles that deal with a large variety of difficult questions from the biblical point of view, we translate to four additional langauges. And we conduct free Bible classes. We also personally respond to our visitors' inquiries and questions.
International Bible Study by Zoom

Study the Bible with us no matter where you live. More information here.
Estudio bíblico internacional por Zoom

Estudiad la Biblia con nosotros no importa dónde viváis. Más información.

Copyright notice: This website and its content is copyright of © Heavenly Manna (HeavenlyManna.net) 2002-2016.

Comments/Comentarios:
Send Comments or a Private Message about One of Our Services / Envíe Comentarios o un Mensaje Privado acerca de nuestros servicios
Once comments reach 10, they close. IF YOU USE PROFANITY, WE WILL REJECT YOUR COMMENT AUTOMATICALLY.
We're a small team, please be patient as we review comments.
, Wikimedia Commons. Multiple crosses image - Wikimedia Commons -