Chakra Cleansing: The Disturbing Facts

People are taught that a chakra is a center or point of energy within the body, which supposedly has seven principle chakras that correspond with the main glands of the endocrine system. It is said that they control the flow of energy throughout the body, and that they resemble little windmills turning clockwise, if they are functioning properly. It's also taught that they are sensitive to negative energy whether from the person him or herself or from outside sources. Negative energy can cause them to malfunction, in other words, to turn counter clockwise. This supposedly gives rise to a variety of physical and spiritual health problems, hence the importance to practice chakra cleansing to purify and rejuvenate oneself.

The Father and Archangels of Light to Clean Chakras
They say that you can pray, preferably out loud, to God the Father and that you can call on the seven archangels and their legion of angels to carry out chakra cleansing. Indeed, a person can have a spiritual experience by calling on spiritual beings who are known as the "father" and "archangels." But, upon praying to this "father" and summoning "archangels," are we talking to the God of heaven and Earth, Creator of all things, and the Holy Spirit who inspired the scriptures of the Holy Bible (2 Timothy 3:16)?
The true God, the Father, has a son, Christ Jesus. We read, "And Jesus, when he was baptized, went up straightway out of the water: and, lo, the heavens were opened unto him, and he saw the Spirit of God descending like a dove, and lighting upon him. And lo a voice from heaven, saying, This is my beloved Son in whom I am well pleased" (Gideons Int'l Bible, Matthew 3:16-17). What does this have to do with chakra cleansing? Remember that the prayer made to cleanse chakras is directed to a specific spirit who is called the father of light. Remember also that the father to whom the person praying calls, is NOT the father of Jesus of Nazareth. It is for this very reasons that followers of the doctrine that gave birth to teachings about the body having chakras reject the Lord Jesus, Son of God, and God Himself.
An understanding of the danger of practicing chakra cleansing requires understanding the biblical truths that are being presented here. Yes, Jesus is divine. He is God. Let us explain the reason for which such great emphasis is being placed on this truth. Essentially, it enables us to identify the father behind the prayers for chakra cleansing.
We read, "In the beginning was the Word, and the Word was with God, and the Word WAS GOD. And the Word was made flesh and dwelt among us (St. John 1:1, 14). The scriptures tell us that the Word is God; and they tell us that the Word was made flesh. In other words, God was made flesh and lived among us. In verse 15 of the same chapter in St. John, we read, "John (the Baptist) bare witness of him...." He bare witness of the Word, of God, who was made flesh (verse 14). John bare witness of Jesus. This means that Jesus is the Word of God that was made flesh. Remember that we've just learned that the Word IS God. So then, Jesus, the Word made flesh, is God.
"Hereby know ye the Spirit of God: Every spirit that confesseth that Jesus Christ is come in the flesh is of God. And every spirit that confesseth NOT that Jesus Christ is come in the flesh is NOT of God. And this is that spirit of antichrist, whereof ye have heard that it should come, and even now already is it in the world" (1 John 4:2-3). The spirit of antichrist is an evil spirit. It is demonic.
The true Father is God; and the Son is God. Now we have the information we need to see who the father who is invoked for chakra cleansing really is. He is not the Father of the Lord Jesus. In fact, he does not even have a son. And, he tells those who call on him not to believe in the divinity of Christ, and not to believe that Christ came in the flesh. That father is antichrist. He is a diabolical spirit, according to the scriptures.
When someone prays to that other father asking him for chakra cleansing, he or she prays to the enemy. He or she is invoking diabolical entities which sooner or later leads to demonic contamination, demonic possession in other words. We now realize that there are TWO fathers. They are very different spirits. One is God; and the other is Satan. Yes, Satan, also known in the scriptures as Lucifer, the Devil, that old serpent, the enemy, the adversary, the dragon, etc., is also a father.
Just as God is our Father if we obey and serve him, Satan is our father if we obey and serve him, and believe his lies--including his lies concerning chakra cleansing. In the Bible we read that the people who refused to listen to the Word of God (Christ) are children of the devil; yes, that the devil was their father.
We read, "Ye do the deeds of your father. Then said they to him (Jesus), We be not born of fornication; we have one Father, even God. Jesus said unto them, If God were your Father, ye would love me, for I proceeded forth and came from God; neither came I of myself, but he sent me. Why do ye not understand my speech? Even because ye cannot hear my word. Ye are of your FATHER the devil, and the lusts of your FATHER ye will do. He was a murderer from the beginning, and abode not in the truth, because there is no truth in him. When he speaketh a lie, he speaketh of his own, for he is a liar, and the FATHER of it" (St. John 8:41-44).
The father of light to whom prayers for chakra cleansing are made is the same father of the passage we have just read. Teachings about chakras of the body are a falsehood, a lie from the enemy. True servants of the Lord Jesus NEVER invoke angels. They NEVER pray for chakra cleansing. They NEVER reject the divinity of Jesus. They ALWAYS make prayers to the true Father God in the name of his beloved Son, Jesus of Nazareth, who is also the Lord.
Remember, the father that tells you that you should practice chakra cleansing does NOT have a son. The true Father God does have a Son. The other father, the one without a son, does not confess the divinity of Jesus, which unmasks his true identity. He is antichrist and diabolical. He seeks to deceive wants you to end up possessed by evil spirits. When you invite his "light" into your mind and spirit (there is no such thing as chakras that need to be cleansed), you are cooperating with him.
But, what if you have already taken part in practices of the New Age movement such as chakra cleansing, but now desire to abandon them and receive Jesus as Lord and Savior? It is very dangerous to put off acting on that decision. You can say the sinner's prayer right now and experience the peace of Christ. See links below if you need help with the prayer:
Questions about God
What Is the Sinner's Prayer?
Amazing Facts of the Bible
The Bible on the Martial Arts
The Dangers of Chi Energy Healing
---
Highly Recommended Christian Books
Double Portion of Elijahs Spirit: Soul Transfer in the Bible?

Don't be deceived! Read more.
Christian Help for Survivors of Ritualistic Child Abuse and Hardcore Satanism

Yes! The Bible deals with this very disturbing topic. Read an excerpt.
The Truth about Near Death Experiences

Don't be deceived! Read an excerpt.
When Christian Believers Struggle With Divine Healing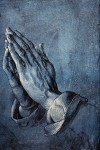 Get understanding on this important subject. Read an excerpt.
Lost Romance Found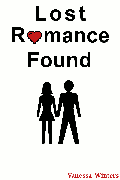 Can black magic interfere with love? Read an excerpt.

Copyright notice: This website and its content is copyright of © Heavenly Manna (HeavenlyManna.net) 2002-2016.

Comments/Comentarios:
Send Comments or a Private Message about One of Our Services / Envíe Comentarios o un Mensaje Privado acerca de nuestros servicios
Once comments reach 10, they close. IF YOU USE PROFANITY, WE WILL REJECT YOUR COMMENT AUTOMATICALLY.
We're a small team, please be patient as we review comments.
, Wikimedia Commons. Multiple crosses image - Wikimedia Commons -