---
Join an International Dynamic Bible Study by Skype!
Eye-opening and life-changing Bible study for questions about the spirit world, the afterlife, the daily struggle of Christian living and so much more. Click here for more information.
---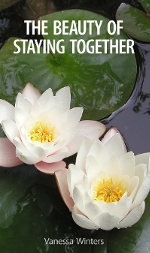 The Beauty of Staying Together
Calvina, the young battered wife of Duane, is in desperate need of a new start in life. Will her jealous husband, the mad man with whom she had been unequally yoked, prove too much to ever hope for a chance of staying together--a chance to fix her troubled marriage? Read chapter one now!
---
---
View Content By Specific Category
Christian Store Departments
---
Do You Yearn To Return to Old-Fashioned Real Church?
You're not alone! Click HERE for more information.
---
---

Las experiencias cercanas a la muerte: ¿Qué dice la Biblia cristiana?
¡Véase un extracto de este libro que nos hace abrir los ojos!
---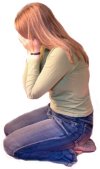 Help me with my unruly teenager!
Contact one of our nationally certified Christian life coaches who specializes in working with at-risk youth. Tell me more!
---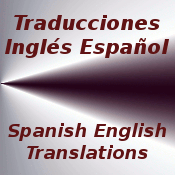 ---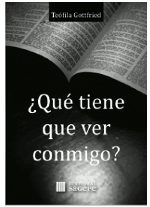 ¿Qué Tiene que Ver Conmigo? por Teófila Gottfried
¿Qué tiene que ver conmigo lo que dice la Biblia? ¿Sirve en estos días lo que se cuenta allí? ¿No son anticuadas sus enseñanzas? ¿Qué tengo que ver yo con gente que vivió hace dos, cuatro o seis mil años? ¿Es posible aplicar a mi vida algo de lo que dice la Biblia? ¿O los Diez Mandamientos es todo lo que enseña? En tal caso ¿puedo considerarme "buena persona" si los cumplo? Lo que leemos en la Biblia tiene que ver con todos los seres humanos, sean cristianos o judíos, ateos o agnósticos, budistas, musulmanes o adherentes a alguna de las filosofías o nuevas religiones que surgen en el mundo. ¿Por qué? Ver mayor información sobre este libro dinámico.
---
True Paranormal Stories From A Biblical Perspective
---
Historias Paranormales Verídicas: ¿Explica la Biblia Cristiana la quinta dimensión?
---
Christian Writers: Sell Your Book In Our Store!
Advertise your book to more than 25,000 readers for $10.00 a month. Get full information here.
Violence Against Females: A Christian Perspective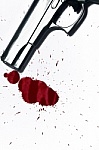 The brutal sexual assault and savage murder of a young female Indian medical student in December of 2012, gained international attention as people in New Delhi took to the streets to protest violence against females. Although the extremely sad news of the violent murder of this young woman focused attention on the situation of violence against women in India, the problem is worldwide--and growing worse.

Though the problem is undeniably more intense in countries such as India, Western nations such as the United States certainly have a serious problem when it comes to violence against females. What are the causes of this dilemma? Is there one principle cause? Why is the problem growing worse despite the efforts of educators and the influence of biblical Christianity--a religion that does not promote, tolerate, or condone violence against anyone based on personal prejudice?

Are Laws and a Patriarchal Society Responsible?
When China took action to curtail the population by forbidding couples to have as many children as they'd like, the murder of female infants took place as a "remedy" to the restriction. Many believe that strongly patriarchal societies responded by taking the lives of the daughters of their nations to make way for male descendants--preservation of the family name and status. This might be somewhat of an "excuse" for violence against females in the form of female infanticide.
However, this does not explain the violence against women and girls that have nothing to do with "getting rid of" daughters to make room for sons. What about the rampant gender discrimination that is most intense in many third world nations? What about the disdain and persecution against widows? What about the literally millions of cases of unspeakable sexual assault committed against females--many of whom are victimized before the age of five? These things have nothing to do with a "need" to replace an unwanted daughter with a son. They are purely evil acts of violence against females based entirely on hatred for the gender. But, what is behind the hatred?
A "Christian" Perspective on Violence Against Females
Some people, Christians and non-Christians alike, have suggested that perhaps females are the target of a supernatural and evil hatred for their gender. In the first three chapters of the Old Testament book of Genesis, we read that the first people that the Lord created were Adam and Eve whom he placed in the garden of Eden. They were forbidden from eating from the tree of the knowledge of good and evil. Adam was created first, then his wife, Eve.
Before the creation of Eve, Adam did not eat from the forbidden tree. Eve is the one who was tempted by the serpent (Satan) to eat from the tree. And, not only did she eat; she also enticed Adam to eat. This was the fall of all of mankind from the grace of God and the entrance of satanic influence throughout the world. We read, "And Adam was not deceived, but the woman being deceived was in the transgression" (KJV, 1 Timothy 2:14). Some are asking, "Does this truth have anything to do with worldwide rampant violence against females?"
Isolated parts of the word of God can be misused to support practically any and all ungodly acts and satanically inspired doctrines. While this article does not enter into the overwhelming number of scriptures that loudly preach the Lord's label of abomination on the horrendous violence against females that is taking place, it does answer the question: Is there a supernatural force behind hatred of the female gender leading to violence against females?
The Mystery of Iniquity
Shocking stupidity and inexplicable hatred for females just might be linked to what the Christian Bible calls the "mystery of iniquity" (2 Thessalonians 2:7). Shocking stupidity is seen in female infanticide to make room for the birth of sons to carry on the family name and status. And, when those sons grow up, how will they find wives of their nationality? If their future wives have been murdered as infants, not only will the family cease to exist, the entire race would disappear as they seek wives from other nationalities.
The inexplicable hatred is seen in acts of violence against females when it is not a question of making room for sons instead of daughters. But, could there possibly be a spiritual explanation for the mystery of the iniquity of murder fueled by a hatred for the feminine gender? Yes.
Throughout the Old Testament of the Christian Bible, physical things and people shadow spiritual things. For example, the deliverers of Israel, such as Samson and Moses, were types of Christ. The blood of the lamb that was used to mark the doors of the Hebrews enslaved in Egypt was a symbol of the salvation of one's heart being spiritually marked with the blood of Christ (salvation from sin). Likewise, the female, being the weaker gender (1 Peter 3:7), might be called a "shadow" of the bride of the Lord Jesus, who was not only male in mortal form, but is male as God. From Genesis to Revelation, the scriptures make it very clear that the Lord is a He. He is not a goddess. He is God.
God, the Son, has a future bride. She is the church; and she is composed of all male and female believers who follow him until the end. Physically, the members of the bride of Christ are both genders. But, spiritually, the bride of Christ is a woman. Even those who are unfamiliar with biblical scripture can easily verify this spiritual truth by consulting a decent Bible concordance. The keywords to look under are "bride," and "bridegroom."
Satan loathes everything that is even a shadow of a relationship with the Lord, God's love, righteousness, authority, power, and salvation. Could the female gender be a shadow of the bride of Christ. It is a woman who gave birth to Jesus, the one who will utterly destroy the power of Satan for eternity and cast him into eternal punishment. Violence against females might be a mystery in the natural world, but does it have an explanation when we look at it from a biblical (spiritual) point of view? The nation of Israel, females, and true followers of Jesus have been the targets of persecution and a furious hatred since the earliest times of civilization.
In no way do we attempt to minimize the suffering of other groups. Planet earth is a miserable and extremely dangerous place for man and animals. The apostle Paul said that ALL of creation groans and travails (Romans 8:22). The point being made is that intense hatred for Israel, females, and those who live in obedience to Christ never subsides. It does not exist for only a period of time or only in a certain part of the world. Calculated violence against females persists and wreaks havoc all of the time to different degrees in every place on earth.
"And there appeared a great wonder in heaven; a woman clothed with the sun, and the moon under her feet, and upon her head a crown of twelve stars. And she being with child cried, travailing in birth, and pained to be delivered. And there appeared another wonder in heaven; and behold a great red dragon, having seven heads and ten horns, and seven crowns upon his heads. And his tail drew the third part of the stars of heaven, and did cast them to the earth: and the dragon stood before the woman which was ready to be delivered, for to devour her child as soon as it was born" (Revelation 12:1-4).
The woman in this biblical passage gives birth to the Savior, Jesus, the Son of God, who was born a Jew, according to the flesh. We see that the dragon, who is Satan, seeks to utterly destroy the woman and her seed, the child. Her seed is Christ. All who live in obedience to Christ are the children or seed of God (St. John 1:12), which includes natural and spiritual Israel (Romans 2:28-29). In the passage we have:
1. A woman
2. The Jews who are natural descendants of Abraham
3. Spiritual Jews (Christians of all nations).
We fully agree with peacefully protesting against violence against females. However, we strongly encourage Christian believers to lift this epidemic before the throne of God, because his intervention is needed. He is the one who changes hearts. The laws of the land might not ever change or be what they should be to ensure justice for all. But, those who are changed in their heart will obey the law of God, which forbids hatred for the female gender that gives rise to violence against females.
"Husbands, love your wives, even as Christ also loved the church..." (Ephesians 5:25).
---
Highly Recommended Christian Books
Double Portion of Elijahs Spirit: Soul Transfer in the Bible?

Don't be deceived! Read more.
Christian Help for Survivors of Ritualistic Child Abuse and Hardcore Satanism

Yes! The Bible deals with this very disturbing topic. Read an excerpt.
The Truth about Near Death Experiences

Don't be deceived! Read an excerpt.
When Christian Believers Struggle With Divine Healing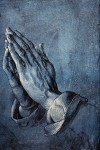 Get understanding on this important subject. Read an excerpt.
Lost Romance Found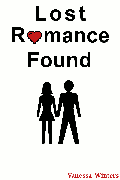 Can black magic interfere with love? Read an excerpt.

Copyright notice: This website and its content is copyright of © Heavenly Manna (HeavenlyManna.net) 2002-2016.

Comments/Comentarios:
Send Comments or a Private Message about One of Our Services / Envíe Comentarios o un Mensaje Privado acerca de nuestros servicios
Once comments reach 10, they close. IF YOU USE PROFANITY, WE WILL REJECT YOUR COMMENT AUTOMATICALLY.
We're a small team, please be patient as we review comments.
, Wikimedia Commons. Multiple crosses image - Wikimedia Commons -