---
Join an International Dynamic Bible Study by Skype!
Eye-opening and life-changing Bible study for questions about the spirit world, the afterlife, the daily struggle of Christian living and so much more. Click here for more information.
---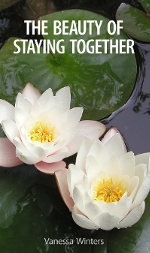 The Beauty of Staying Together
Calvina, the young battered wife of Duane, is in desperate need of a new start in life. Will her jealous husband, the mad man with whom she had been unequally yoked, prove too much to ever hope for a chance of staying together--a chance to fix her troubled marriage? Read chapter one now!
---
---
View Content By Specific Category
Christian Store Departments
---
Do You Yearn To Return to Old-Fashioned Real Church?
You're not alone! Click HERE for more information.
---
---

Las experiencias cercanas a la muerte: ¿Qué dice la Biblia cristiana?
¡Véase un extracto de este libro que nos hace abrir los ojos!
---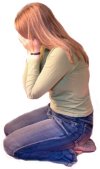 Help me with my unruly teenager!
Contact one of our nationally certified Christian life coaches who specializes in working with at-risk youth. Tell me more!
---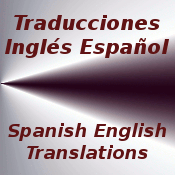 ---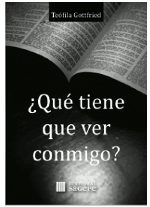 ¿Qué Tiene que Ver Conmigo? por Teófila Gottfried
¿Qué tiene que ver conmigo lo que dice la Biblia? ¿Sirve en estos días lo que se cuenta allí? ¿No son anticuadas sus enseñanzas? ¿Qué tengo que ver yo con gente que vivió hace dos, cuatro o seis mil años? ¿Es posible aplicar a mi vida algo de lo que dice la Biblia? ¿O los Diez Mandamientos es todo lo que enseña? En tal caso ¿puedo considerarme "buena persona" si los cumplo? Lo que leemos en la Biblia tiene que ver con todos los seres humanos, sean cristianos o judíos, ateos o agnósticos, budistas, musulmanes o adherentes a alguna de las filosofías o nuevas religiones que surgen en el mundo. ¿Por qué? Ver mayor información sobre este libro dinámico.
---
True Paranormal Stories From A Biblical Perspective
---
Historias Paranormales Verídicas: ¿Explica la Biblia Cristiana la quinta dimensión?
---
Christian Writers: Sell Your Book In Our Store!
Advertise your book to more than 25,000 readers for $10.00 a month. Get full information here.
Outer Space and Intergalactic Travel: A Christian Perspective

Colonize Mars or Stay on Earth?
While we do not see outer space travel as a sin, we also do not see biblical support for endeavors such as the establishment of space colonies and intergalactic travel. In fact, there are a number of scriptures that might be considered messages that admonish man to remain on Earth and leave the "final frontier" alone. We read, "The heavens, even the heavens, are the LORD'S: but the earth hath he given to the children of men" (Psalm 115:16).
The heavens are outer space. The psalm says that they are for the Lord. It does not say that they were given to man. Instead, we read that Earth was given to man. When the Lord made man, where did he place him? He placed him in Eden, on Earth. He told man to subdue the Earth, not other planets (Genesis 1:28). Also, do we not consider that the scientific fact that man needs water to drink and grow food, air to breath, and he needs for the sun to be at the perfect distance so that he neither burns up nor freezes to death.
Also, the power of gravity, a force made by the Lord, has a powerful grip to hold man down on Earth. This is why no man can participate in outer space travel without traveling in a space ship. But, do the goals of rocket science agree with the Christian Bible?
Intergalactic Travel Between Space Colonies: Can the Body Tolerate It?
Man's body was not made to survive in outer space, which is why he must be encapsulated in a space suit. What does that tell us? Some have argued that harm to the physical body from outer space travel is no different than the harm (death) that a person will suffer if attempts to deep sea dive with a self-contained breathing apparatus (SCUBA). Some also point out that the cabins of airplanes are pressurized for man to fly to various places here on Earth.
The fact that airplanes are pressurized and that scuba equipment is needed to go deep under water does not compare to outer space travel. Man will not die if he falls out of a pressurized cabin. This is why people parachute out of planes. Scuba equipment is needed because man can't hold his breath under water for too long. Equipment would be needed to remain alive even in a bath tub, if you put your head under the water where you cannot breath. But neither the thin air of high altitudes nor an ocean of water will cause immediate, shocking, and utter destruction of the very form of the body of man like outer space travel outside of a space suit does.
There is not one thing in outer space that man needs to travel to in order to live or even to improve life on Earth. God has already placed the sun at a perfect distance from Earth so that the planet does not burn up or become too cold. Also, space programs are responsible for sending man made satellites into orbit--satellites that can never be recovered and that now have become "space junk." Those satellites emit microwaves that are literally cooking the Earth. The icebergs are not melting for no reason. We do not believe that this kind of destruction of the planet is the will of the Creator.
Outer Space Travel to Glorify God?
Do we need to explore the final frontier to see the glory of God so that we may give him the worship He deserves? Some have claimed that visiting space colonies and intergalactic travel would allow us to be amazed at the Lord's creation of heavenly bodies. But, that is not what the word of God says.
Romans 1:20 is one of many scriptures that tells man that the Earth is full of the glory of God. It tells us that this glory is so great that to look at the creation of God right here on Earth is evidence so great that to reject belief in the Creator is without excuse!
The Role of the Celestial Bodies
Why then did the Lord make the moon, planets, and other celestial bodies? The book of Genesis tells us that they are to be used by man to calculate the times and the seasons (Genesis 1:14). Ancient peoples, such as the Polynesians could navigate with the same precision that modern ship captains do today, though they had no compass.
Obviously we do not need to colonize Mars, other space colonies, intergalactic travel or outer space travel to see the glory of God. People in ancient times, even without a telescope, gazed up and saw the glory of a God they did not know. But, we know that they saw glory. The celestial bodies they saw from right here on Earth were so glorious to them that they actually worshiped them--the sun, the moon, the planets, shooting stars, etc.
Outer Space Travel and Intergalactic War
There are two sides to this important subject: the Christian side, and 2. The secular side. According to the secular side, we are compelled to agree with supporters of outer space travel who affirm that the U.S.A. must continue space exploration to compete against China, Russia, and even India
(the upcoming super power). According to the Christian side, however, a nation that was truly "one nation under God," does not make decisions in "disagreement" with God's word based on the secular consequences or advantages. She puts her trust in God.
In the book of Isaiah, Israel's political leaders knew that it would be in their best interest to make alliances with certain nations to have allies in war against enemy nations. That was not God's will. Looking at this from a secular point of view, most politicians would have agreed with Israel's leaders to make an alliance with those nations for national protection.
Politically speaking, it was to their advantage. Looking at it from a Christian point of view, however, we would have to say that we must go with God's decision though it did not make sense in secular eyes. On the secular side, Gideon would have done better to have a very large army of men when going into war to liberate oppressed Israel, but the Lord reduced his army down to a number that any war general would have called ludicrous--300 men (Judges 7:1-7)!
The modern nation of Israel, according to man's judgment, should never have attempted to become a nation in the face of the threats they received from the many Arab nations that allied themselves together to wipe them off of the face of the earth in. But, according to the will of God, the tiny little hated Jewish nation defeated numerous ferocious enemy nations in a shockingly short period of time!
Things done God's way just don't always make sense; they don't always seem to be the best decision, nor the safest one, nor politically advantageous. So again, if we look at outer space travel strictly from a secular point of view, leaving the consideration of God's word totally and completely out of it, we must explore the final frontier for national protection. Looking at it from a biblical point of view, we do NOT find scriptural support.
Eye-Opening Bible Studies:
Forms of Alternative Medical Treatment: A Christian Perspective
Modern Day Psychology for Mental Disturbance
Deliver Us from Black Magic Evil (Christian fiction)
In Depth Bible Study by Heavenly Manna Vol. I
---
Highly Recommended Christian Books
Double Portion of Elijahs Spirit: Soul Transfer in the Bible?

Don't be deceived! Read more.
Christian Help for Survivors of Ritualistic Child Abuse and Hardcore Satanism

Yes! The Bible deals with this very disturbing topic. Read an excerpt.
The Truth about Near Death Experiences

Don't be deceived! Read an excerpt.
When Christian Believers Struggle With Divine Healing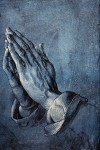 Get understanding on this important subject. Read an excerpt.
Lost Romance Found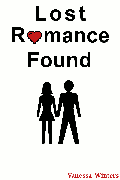 Can black magic interfere with love? Read an excerpt.

Copyright notice: This website and its content is copyright of © Heavenly Manna (HeavenlyManna.net) 2002-2016.

Comments/Comentarios:
Send Comments or a Private Message about One of Our Services / Envíe Comentarios o un Mensaje Privado acerca de nuestros servicios
Once comments reach 10, they close. IF YOU USE PROFANITY, WE WILL REJECT YOUR COMMENT AUTOMATICALLY.
We're a small team, please be patient as we review comments.
, Wikimedia Commons. Multiple crosses image - Wikimedia Commons -