Self-Published Authors: Promote And Sell Your Books Through Your FREE Author Page!
Market your books to more than 25,000 monthly readers for FREE! Get full information here.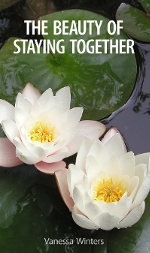 The Beauty of Staying Together
Calvina, the young battered wife of Duane, is in desperate need of a new start in life. Will her jealous husband, the mad man with whom she had been unequally yoked, prove too much to ever hope for a chance of staying together--a chance to fix her troubled marriage? Read chapter one now!
---
---
View Content By Specific Category
Christian Store Departments
---

Las experiencias cercanas a la muerte: ¿Qué dice la Biblia cristiana?
¡Véase un extracto de este libro que nos hace abrir los ojos!
---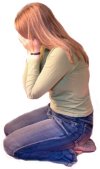 Help me with my unruly teenager!
Contact one of our nationally certified Christian life coaches who specializes in working with at-risk youth. Tell me more!
---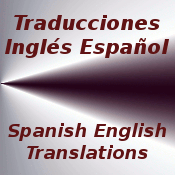 ---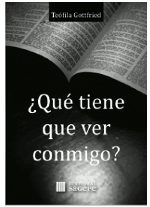 ¿Qué Tiene que Ver Conmigo? por Teófila Gottfried
¿Qué tiene que ver conmigo lo que dice la Biblia? ¿Sirve en estos días lo que se cuenta allí? ¿No son anticuadas sus enseñanzas? ¿Qué tengo que ver yo con gente que vivió hace dos, cuatro o seis mil años? ¿Es posible aplicar a mi vida algo de lo que dice la Biblia? ¿O los Diez Mandamientos es todo lo que enseña? En tal caso ¿puedo considerarme "buena persona" si los cumplo? Lo que leemos en la Biblia tiene que ver con todos los seres humanos, sean cristianos o judíos, ateos o agnósticos, budistas, musulmanes o adherentes a alguna de las filosofías o nuevas religiones que surgen en el mundo. ¿Por qué? Ver mayor información sobre este libro dinámico.
---
True Paranormal Stories From A Biblical Perspective
---
Historias Paranormales Verídicas: ¿Explica la Biblia Cristiana la quinta dimensión?
---
Pastor Michael Demastus: Leader of Homophobic Christians?

Homophobic Churches and Homophobic Christians
Pastor Michael Demastus posted the words: Gay Is Not Okay on his church sign on Wednesday morning, February 8, 2012. He changed the sign the same night to read: Adultery Is Not Okay after the message sparked much protest and even personal threats of violence against him and his family. Although the sign was changed in less than 24 hours, the rage it stirred has not yet subsided as a protest is being planned to take place in front of the church this Sunday, February 12th. It is probably safe to say that the protesters consider Pastor Demastus' church one of many homophobic churches, and him and his congregation a group of homophobic Christians. However, does the sign really warrant such accusations, especially in light of the explanation that the pastor gave?
The Gay Is Not Okay Sign Explained
When Pastor Demastus was asked his reaction to the controversy, he made two statements. He expressed shock over the anger that the sign stirred and he explained that he was not speaking against gay people, but against
the sin of being gay
. The first question that genuine followers of Christ could ask pastor Demastus is, "Are you really that out of touch with the reality that the truth of God's word against homosexuality enrages many people?" How could the pastor not know that he would almost instantly be labeled a leader of homophobic Christians? How could he not know that he would be labeled a promoter of "homophobic churches?" Does he not keep up with the news? Is he that out of touch with the efforts that have been made to force acceptance of the gay life style? If he was truly shocked over the controversy stirred by his Gay Is Not Okay sign, there is something very wrong with his knowledge of the current state of a demoralized America.
Gay Is Not Okay: A Question to the Protesters
The opinion of one woman concerning the sign posted by pastor Demastus said that the Gay Is Not Okay message was taking free speech too far. Others saw it as harrassment and hatred against a specific group of people. However, there is a growing number of believers in the Bible, which condemns homosexuality, who are justifiably asking why they are being accused of belonging to so-called homophobic churches. They are being called homophobic Christians simply because they believe the word of God that strongly condemns the abominable (in God's eyes) sin of homosexuality.
Leviticus 20:13 is not hard to understand when it warns, "If a man also lie with mankind as he lieth with a woman, both of them have committed an abomination." And there is nothing difficult to understand when we read Romans 1:24-27, which says, "Wherefore God also gave them up to uncleanness through the lusts of their own hearts, to dishonour their own bodies between themselves, who changed the truth of God into a lie and worshiped and served the creature more than the Creator, who is blessed forever. Amen. For this cause God gave them up unto vile affections; for even their women did change the natural use into that which is against nature. And likewise also the men, leaving the natural use of the woman, burned in their lust one toward another; men with men working that which is unseemly and receiving in themselves that recompense of their error..."
Christians are entitled to believe the Bible; and they have very compelling reasons to believe. The word of God is shockingly precise in all of its scientific affirmations, though it was written before there were scientists. How was this possible? It was made possible by divine inspiration.
We read, "He (the Lord) stretcheth out the north over the empty place, and hangeth the earth upon nothing" (Job 26:7). This scripture was written before scientists "discovered" that Earth is held in its galaxy and in orbit by "nothing." Gravity is nothing to the natural eye, being invisible.
"It is he that sitteth upon the circle of the earth... (Isaiah 40:22)." How did Isaiah know Earth was round during times when man thought it was a flat circle?
"As the host (stars) of heaven cannot be numbered..."
(Genesis 15:5, Jeremiah 31:37, Jeremiah 33:22). Modern scientists admit that there's no instrument of technology that can count the stars.
These biblical truths are only the very beginning of the amazing accuracy of the scriptures when it comes to science, history, mathematics, and so much more.
When believers in Jesus say that homosexuality is sin, they are not declaring their own word. They are declaring God's word. They are not homophobic Christians belonging to homophobic churches. They are believers in Christ who are labeled with titles designed to distract from the real issue that practice of the gay life style is sin in the eyes of the Lord. Gay may be okay with some people. Gay is not okay with God.
Related Reading:
What Does the Bible Say About Cross Dressers?
Dangerous Reactions To God's Truth
Theory of Evolution: 150 Years of Lies and Deceit? Intelligent Design of Creation Undeniable
---
Highly Recommended Christian Books
Double Portion of Elijahs Spirit: Soul Transfer in the Bible?

Don't be deceived! Read more.
Christian Help for Survivors of Ritualistic Child Abuse and Hardcore Satanism

Yes! The Bible deals with this very disturbing topic. Read an excerpt.
The Truth about Near Death Experiences

Don't be deceived! Read an excerpt.
When Christian Believers Struggle With Divine Healing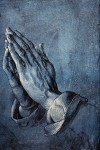 Get understanding on this important subject. Read an excerpt.
Lost Romance Found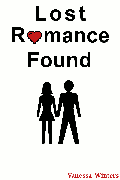 Can black magic interfere with love? Read an excerpt.

Copyright notice: This website and its content is copyright of © Heavenly Manna (HeavenlyManna.net) 2002-2016.

Comments/Comentarios:
Send Comments or a Private Message about One of Our Services / Envíe Comentarios o un Mensaje Privado acerca de nuestros servicios
Once comments reach 10, they close. IF YOU USE PROFANITY, WE WILL REJECT YOUR COMMENT AUTOMATICALLY.
We're a small team, please be patient as we review comments.
, Wikimedia Commons. Multiple crosses image - Wikimedia Commons -