---
Join an International Dynamic Bible Study by Skype!
Eye-opening and life-changing Bible study for questions about the spirit world, the afterlife, the daily struggle of Christian living and so much more. Click here for more information.
---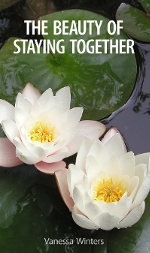 The Beauty of Staying Together
Calvina, the young battered wife of Duane, is in desperate need of a new start in life. Will her jealous husband, the mad man with whom she had been unequally yoked, prove too much to ever hope for a chance of staying together--a chance to fix her troubled marriage? Read chapter one now!
---
---
View Content By Specific Category
Christian Store Departments
---
Do You Yearn To Return to Old-Fashioned Real Church?
You're not alone! Click HERE for more information.
---
---

Las experiencias cercanas a la muerte: ¿Qué dice la Biblia cristiana?
¡Véase un extracto de este libro que nos hace abrir los ojos!
---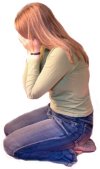 Help me with my unruly teenager!
Contact one of our nationally certified Christian life coaches who specializes in working with at-risk youth. Tell me more!
---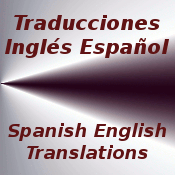 ---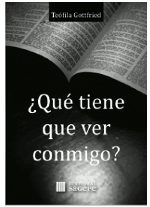 ¿Qué Tiene que Ver Conmigo? por Teófila Gottfried
¿Qué tiene que ver conmigo lo que dice la Biblia? ¿Sirve en estos días lo que se cuenta allí? ¿No son anticuadas sus enseñanzas? ¿Qué tengo que ver yo con gente que vivió hace dos, cuatro o seis mil años? ¿Es posible aplicar a mi vida algo de lo que dice la Biblia? ¿O los Diez Mandamientos es todo lo que enseña? En tal caso ¿puedo considerarme "buena persona" si los cumplo? Lo que leemos en la Biblia tiene que ver con todos los seres humanos, sean cristianos o judíos, ateos o agnósticos, budistas, musulmanes o adherentes a alguna de las filosofías o nuevas religiones que surgen en el mundo. ¿Por qué? Ver mayor información sobre este libro dinámico.
---
True Paranormal Stories From A Biblical Perspective
---
Historias Paranormales Verídicas: ¿Explica la Biblia Cristiana la quinta dimensión?
---
Christian Writers: Sell Your Book In Our Store!
Advertise your book to more than 25,000 readers for $10.00 a month. Get full information here.
What Does the Christian Bible Say about Interracial Dating and Marriage?

Reasons and Motivations for Interracial Dating and Marriage
There are basically two sides to the topic of interracial dating and marriage. Some people never planned to date or marry outside of their ethnic group, but that is what naturally happened. Others were determined to date outside of their race. Christian singles who allow an unintentional interracial romance to naturally develop tend to have higher chances of finding a saved husband or wife. The fewer the barriers a person puts up against something, the fewer the obstacles to achieving what they want in life. While genuine believers in Christ must guard against many things that those who are not followers of Jesus can readily accept, dating preferences based on ethnicity does not have to be one of those things. The other side to the "issue" is that some people, including those who profess Christianity, prefer NOT to date or marry within their ethnic group for various reasons. Unfortunately, among those reasons is the sad truth that, in some people, familiarity breeds contempt. Let's focus, however, on what the Bible teaches Christian singles who do not have hang ups on either side of question of interracial dating and marriage.
The Example of Israel
Most people who are opposed to interracial dating and marriage, yet claim Christianity, attempt to biblically support their beliefs and opinions on various scriptures, particularly passages from the Old Testament. They tend to remind that God warned his people, Israel, not to give her daughters in marriage to "strangers" (Gentiles) nor to accept the daughters of strangers as wives for her sons. Scripture, however, cannot be any clearer on the truth that the division the Lord made between Israel and the Gentiles was completely spiritual, not racial. Therefore, biblical support for opposition against interracial dating and marriage does not exist. It can be said that Israel "began" with God's call of Abraham, who of course belonged to a specific ethnic group. Nevertheless, if true Israel, in God's eyes, was based solely on ethnicity, the Creator of all people would not have allowed anyone who was willing to serve him to become a part of Israel--but, he did.
In the scripture of Exodus 12:38 it says, "And a mixed multitude went up also with them...." The mixed multitude is composed of the people of Israel, Egypt, and other other nations leaving Egypt out of slavery to head towards the Promised Land to be free to serve and worship God. It cannot be argued that "mixed multitude" does not refer to ethnic diversity because of what God says later in the same chapter. Exodus 12:48-49 records the word of the Lord who said, "And when a stranger shall sojourn with thee, and will keep the passover to the Lord, let all his males be circumcised, and then let him come near and keep it; and he shall be as one that is born in the land; for no uncircumcised person shall eat thereof. One law shall be to him that is homeborn, and unto the stranger that sojourneth among you." We also know that Boaz, who was of natural Israel and an Old Testament type of Jesus known as the Kinsman Redeemer, married Ruth who was born a Moabitess (Ruth 4:13). Moses, also born into natural Israel, and a type of Christ, married an Ethiopian woman (Numbers 12:1). There are more scriptures from the Old as well as the New Testament that easily debunk the anti-Christian belief and teaching that God is against interracial dating and marriage, which just might be the answer to finding a saved mate for Christian singles, especially Black Christian singles.
---
Highly Recommended Christian Books
Double Portion of Elijahs Spirit: Soul Transfer in the Bible?

Don't be deceived! Read more.
Christian Help for Survivors of Ritualistic Child Abuse and Hardcore Satanism

Yes! The Bible deals with this very disturbing topic. Read an excerpt.
The Truth about Near Death Experiences

Don't be deceived! Read an excerpt.
When Christian Believers Struggle With Divine Healing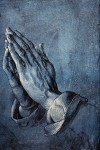 Get understanding on this important subject. Read an excerpt.
Lost Romance Found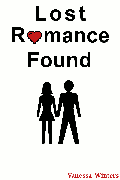 Can black magic interfere with love? Read an excerpt.

Copyright notice: This website and its content is copyright of © Heavenly Manna (HeavenlyManna.net) 2002-2016.

Comments/Comentarios:
Does all this mean that is alright to marry the woman I am in love with, even though she is black--I'm white--and my fellow Christians say it is a disgrace and they point to the scriptural reference in the Old Testament about the, "mark of Cain." Please help, and God Bless.
by: joe
Posted on 2011-11-03 23:55:32
---
To Joe:

We are certain that those who are discouraging you from marrying the woman you love simply because she is Black and you are White cannot give you even one scripture that says that the mark on Cain had anything to do with skin color or ethnicity. In the article, we reminded that, Moses, a type of Christ, married an Ethiopian woman (Numbers 12:1). Ethiopians of all tribes have brown skin.

Your Christian friends who point out the mark of Cain to you might do well to be pointed to the scripture of Numbers 12:1-8 where we read that Miriam and Aaron spoke against Moses because they did not like that he married an Ethiopian. We read that God's anger was kindled against them for speaking against his servant, Moses, who obviously had committed no sin in marrying an Ethiopian.

Coming soon: Holy Matrimony Christian Dating by Heavenly Manna. Discover the difference!

by: Heavenly Manna
Posted on 2011-11-04 04:49:37
---
Hi, I enjoy your page but I do have a concern. I do see that you are about to write on Christian Dating. I a single female and do not date. I believe in the scriptures where He say the man is to find a wife. No where have a read that it was ok to date. I have been told numerous times its ok, but from what I have read, there is no place for dating in scriptures. Can you please give me your insight on this matter? Is it good to emotionally attached myself to a "date" in hopes that he is the "right"?
by: Char
Posted on 2014-09-05 09:40:37
---
To Char:

Please click through to: Whoso Findeth a Wife Findeth a Good Thing: Misuse of Proverbs 18:22.
We have thoroughly dealt with the erroneous teachings that Christian women should not actively look for a husband simply because the scripture says: Whoso findeth a wife findeth a good thing. You will also have your answer concerning active dating as part of your search for a godly spouse.
by: Heavenly Manna
Posted on 2014-09-22 18:47:02
---
Send Comments or a Private Message about One of Our Services / Envíe Comentarios o un Mensaje Privado acerca de nuestros servicios
Once comments reach 10, they close. IF YOU USE PROFANITY, WE WILL REJECT YOUR COMMENT AUTOMATICALLY.
We're a small team, please be patient as we review comments.
, Wikimedia Commons. Multiple crosses image - Wikimedia Commons -