Self-Published Authors: Promote And Sell Your Books Through Your FREE Author Page!
Market your books to more than 25,000 monthly readers for FREE! Get full information here.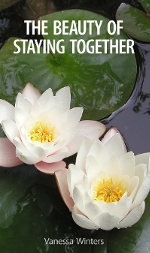 The Beauty of Staying Together
Calvina, the young battered wife of Duane, is in desperate need of a new start in life. Will her jealous husband, the mad man with whom she had been unequally yoked, prove too much to ever hope for a chance of staying together--a chance to fix her troubled marriage? Read chapter one now!
---
---
View Content By Specific Category
Christian Store Departments
---

Las experiencias cercanas a la muerte: ¿Qué dice la Biblia cristiana?
¡Véase un extracto de este libro que nos hace abrir los ojos!
---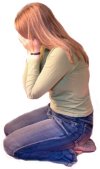 Help me with my unruly teenager!
Contact one of our nationally certified Christian life coaches who specializes in working with at-risk youth. Tell me more!
---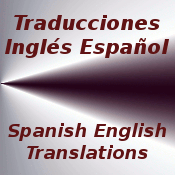 ---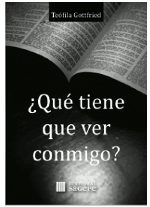 ¿Qué Tiene que Ver Conmigo? por Teófila Gottfried
¿Qué tiene que ver conmigo lo que dice la Biblia? ¿Sirve en estos días lo que se cuenta allí? ¿No son anticuadas sus enseñanzas? ¿Qué tengo que ver yo con gente que vivió hace dos, cuatro o seis mil años? ¿Es posible aplicar a mi vida algo de lo que dice la Biblia? ¿O los Diez Mandamientos es todo lo que enseña? En tal caso ¿puedo considerarme "buena persona" si los cumplo? Lo que leemos en la Biblia tiene que ver con todos los seres humanos, sean cristianos o judíos, ateos o agnósticos, budistas, musulmanes o adherentes a alguna de las filosofías o nuevas religiones que surgen en el mundo. ¿Por qué? Ver mayor información sobre este libro dinámico.
---
True Paranormal Stories From A Biblical Perspective
---
Historias Paranormales Verídicas: ¿Explica la Biblia Cristiana la quinta dimensión?
---
Mental Illness: Questioning Diagnostic Methods Of Psychology

The findings of psychological research have long ago planted very reasonable doubt concerning the question of whether psychology is scientific or artistic. David L. Rosenhan brilliantly demonstrated the constant need for critical thinking when he decided to question the criteria employed by psychologists, psychiatrists, clinicians, and behavioral scientists. Adherence to the criteria in the real world failed miserably. Should such criteria continue to be used in the field, modified or should it be discarded when diagnosing mental disorders?


Mental Health Practitioners: Will Practice Ever Make Perfect?
Just as the health care professionals in a hospital are expected to know when someone is sick, the same is expected of mental health care professionals in a mental hospital. Despite reasonable expectations, however, David L . Rosenhan decided to put critical thinking into action when he conducted research in 1973. He wanted to test the ability of mental health care professionals to detect disorders of the mind. If disorders of the mind cannot be accurately diagnosed, how can mental illness be successfully treated?
Among the criteria used by mental health care workers to diagnose illness of the mind that Mr. Rosenhan tested were: psychological handicap, subjective distress, and social deviance. Psychological handicap refers to interference with an individual's ability to be content with life due to mental disturbance. Subjective distress translates to mental discomfort that inhibits someone from carrying out what might be necessary actions, such as riding on an elevator even if claustrophobic. Finally, behavior that is in striking contrast to the norms of society constitute social deviance.
One of the principle problems with psychologists and other mental health care professionals diagnosing a psychosis is the employment of subjectivity and the often overlooked need for the mental health care professional themselves to be psychologically sound. Almost all of the criteria for determining mental health rest on considering extremes. For example, interacting with imaginary beings is considered extreme social deviance. However, deviant thoughts often are the precursor to such an extreme, and is understandably considered by many people to be a milder form of social deviance or mental illness. Is it not reasonable to consider that someone with deviant thoughts might not be capable of accurately diagnosing mental illness of any degree? Such suspicion was actually confirmed in Rosenhan's research.
Off To The "Funny Farm"
Mr. Rosenhan collaborated with seven people who had never been diagnosed with mental illness to investigate the validity of psychology by committing themselves to a mental hospital. The team, of which Mr. Rosenhan himself was a member, were residents of the United States and came from a variety of backgrounds. Each participant called the hospital and reported that they were hearing voices that said, "hollow" and "empty." Other than this, their behavior was normal and they answered all questions truthfully, except for their real names and occupations.
Once admitted to the hospital, the pseudopatients dropped their act, and regularly took notes of their experiences while hospitalized. None of the health care professionals of the hospital, including the doctors, detected that healthy minds were among sick minds. Even the note taking was interpreted as a manifestation of schizophrenia--the diagnosis made for all but one of the pseudopatients. It is very interesting to note that 35 out of 118 actual patients expressed suspicion that the investigative team were undercover inspectors or perhaps college students of psychology. How could the team escape the notice of trained mental health care professionals while being detected by real patients under treatment? Clearly the practices and theories of the "science" of psychology had failed in real life, but this was only the beginning. The pseudopatients were prescribed medications, which they were easily able to avoid taking as they, and the real patients simply flushed down the toilet and pills they were given.
One particularly disturbing occurrence was that of a nurse who unfastened her uniform in full view of a room full of male patients. She did not judge anything wrong with adjusting her brazier in front of individuals in a mental hospital. Is not social deviance one of the criteria used to diagnose mental illness? Would not the indecent exposure and behavior of the nurse constitute social deviance in practically every society and culture in the ancient and modern world? Why then was a social deviant allowed to administer mental health care to other social deviants?
The Conclusion
Not only does Mr. Rosenhan's investigation help to prove that psychology is unworthy of being called a science, many mental health care workers themselves are "victims" of various forms of mental illness to different degrees. While Mr. Rosenhan's experiment is most valuable, it certainly is not the only proof that the theories of psychology have and will continue to be unmasked as falsehood.
One of the argument against the study, presented by Spitzer (1976), states that anyone could enter a mental hospital by telling lies like the team did. He even says that someone could get admitted to a hospital by telling lies in the emergency room. Firstly, if the simple telling of lies is sufficient to deceive mental health care professionals to the point of admittance with a diagnosis of schizophrenia, how many people have committed crimes and have escaped justice by pretending to be mentally incompetent so they are not held accountable for their actions? It is mental health care professionals to whom the courts often leave the determination of sanity and insanity. Secondly, to say that it is simple to be admitted to a hospital by lying about symptoms in the emergency room is a false statement. Physical health, unlike mental health care, is a real science. Physical tests can be conducted to conclude whether someone is sick or faking a sickness. This is precisely why many people, after running tests, have been diagnosed with a psychosomatic disorder. The sickness is in their mind, not in their body, which medical science is able to prove. Valuable investigations such as this one should never be forgotten so that critical thinking, a principle idea of psychology, is exercised at all times.
Related reading:
Dual Personality and Multiple Personalities: What Does the Christian Bible say?
---
An Introduction to Moral Psychology
---
Is Spiritual Psychology the Answer for Mental Illness?
---
References:
Hock, Roger R. (2009). Forty studies that changed psychology: Explorations into the history of psychological research. New Jersey: Pearson Prentice Hall
Myers, David G. (2012). Psychology in everyday life. New York: Worth Publishers
---
Highly Recommended Christian Books
Double Portion of Elijahs Spirit: Soul Transfer in the Bible?

Don't be deceived! Read more.
Christian Help for Survivors of Ritualistic Child Abuse and Hardcore Satanism

Yes! The Bible deals with this very disturbing topic. Read an excerpt.
The Truth about Near Death Experiences

Don't be deceived! Read an excerpt.
When Christian Believers Struggle With Divine Healing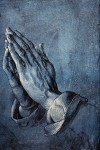 Get understanding on this important subject. Read an excerpt.
Lost Romance Found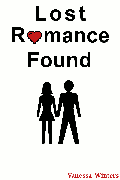 Can black magic interfere with love? Read an excerpt.

Copyright notice: This website and its content is copyright of © Heavenly Manna (HeavenlyManna.net) 2002-2016.

Comments/Comentarios:
I have to agree on one particular thing as fact on this discussion: that psychology and psychiatry is more of an art than it is a science. I believe that both has lack of use in common sense. Common sense is actually reliable since it involves keeping an open mind. And there are some things overlooked in this field under practice, but it's not to say that it is totally and completely unreliable. Social science subjects like this is not an exact science. But if there is proper thorough use of logic reasoning, skepticism, and common sense maybe the subject can be made as more scientifically valid.

Plus, even if it is scientifically valid, it is possible that it's very unlikely that we could make it become as an exact science. That is what gets some skeptics state that physical and mental health is junk science or pseudoscience, or even voodoo science.


by: Zach
Posted on 2011-09-05 20:00:38
---
To Zach:

We completely agree with you regarding the reliability of common sense and the fact that psychology is more of an art than a science. And also like you, we are not saying that the discipline has no value, only that we agree with people who do not believe that it is worth charging the exorbitant prices that the "experts" charge for counseling.
by: Heavenly Manna
Posted on 2011-09-05 22:55:12
---
Send Comments or a Private Message about One of Our Services / Envíe Comentarios o un Mensaje Privado acerca de nuestros servicios
Once comments reach 10, they close. IF YOU USE PROFANITY, WE WILL REJECT YOUR COMMENT AUTOMATICALLY.
We're a small team, please be patient as we review comments.
, Wikimedia Commons. Multiple crosses image - Wikimedia Commons -