---
Join an International Dynamic Bible Study by Skype!
Eye-opening and life-changing Bible study for questions about the spirit world, the afterlife, the daily struggle of Christian living and so much more. Click here for more information.
---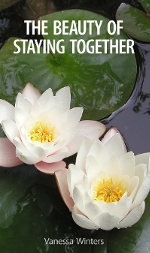 The Beauty of Staying Together
Calvina, the young battered wife of Duane, is in desperate need of a new start in life. Will her jealous husband, the mad man with whom she had been unequally yoked, prove too much to ever hope for a chance of staying together--a chance to fix her troubled marriage? Read chapter one now!
---
---
View Content By Specific Category
Christian Store Departments
---
Do You Yearn To Return to Old-Fashioned Real Church?
You're not alone! Click HERE for more information.
---
---

Las experiencias cercanas a la muerte: ¿Qué dice la Biblia cristiana?
¡Véase un extracto de este libro que nos hace abrir los ojos!
---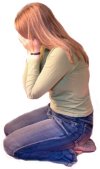 Help me with my unruly teenager!
Contact one of our nationally certified Christian life coaches who specializes in working with at-risk youth. Tell me more!
---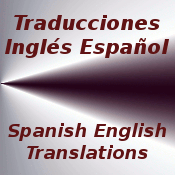 ---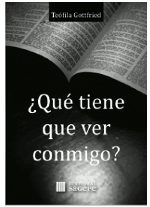 ¿Qué Tiene que Ver Conmigo? por Teófila Gottfried
¿Qué tiene que ver conmigo lo que dice la Biblia? ¿Sirve en estos días lo que se cuenta allí? ¿No son anticuadas sus enseñanzas? ¿Qué tengo que ver yo con gente que vivió hace dos, cuatro o seis mil años? ¿Es posible aplicar a mi vida algo de lo que dice la Biblia? ¿O los Diez Mandamientos es todo lo que enseña? En tal caso ¿puedo considerarme "buena persona" si los cumplo? Lo que leemos en la Biblia tiene que ver con todos los seres humanos, sean cristianos o judíos, ateos o agnósticos, budistas, musulmanes o adherentes a alguna de las filosofías o nuevas religiones que surgen en el mundo. ¿Por qué? Ver mayor información sobre este libro dinámico.
---
True Paranormal Stories From A Biblical Perspective
---
Historias Paranormales Verídicas: ¿Explica la Biblia Cristiana la quinta dimensión?
---
Christian Writers: Sell Your Book In Our Store!
Advertise your book to more than 25,000 readers for $10.00 a month. Get full information here.
Child Without a Mother, Mother Without a Child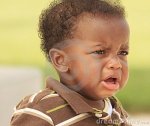 He was a baby without a mother, and without the capacity to understand that mom had departed not only his world, but this world. Where was that loving face he had seen? Why did he no longer hear the soft, soothing voice that used to sing him to sleep? And, where was that familiar scent that they say very young babies detect in the presence of their mother?



Perhaps all of these questions were boggling his mind as his arms and legs waved in the air as though they were syncronized with his wales. The little girl who was forced to care for his needs stood over him, looking down in disgust. He was a child without a mother, but all she knew is that someone had obligated her to act as a mother though she was still a young child herself.



This is one of many true stories that explore the questions and issues surrounding the problem of adult responsibilities being placed on young children, especially in the case of the immature giving care to the immature. A young child without a mother is sad, but a young child obligated to act as mother is also sad.



Twelve-year-old, Colleena didn't mean to eavesdrop on her mother, Sadie's conversation with Brother Gilbert. But it seemed ever since his wife had died in childbirth the year before, he always needed something whenever he came around. And most of the time, whatever he needed somehow meant work for Colleena even though Sadie was the one making the promise to help out Brother Gilbert. What did he need this time? Colleena stood at the foot of the stairs listening.

She heard Brother Gilbert say, "The new babysitter is just not working out." I pick the kids up after work and the baby is always soaking wet. And Katrina always has some sort of bruise. I'm not saying that the babysitter is abusing my daughter. Maybe the bruises are from the other kids playing too rough with her. Anyway, with Katrina being only three years old, I don't trust that she can really tell me what goes on all day while she and her brother are at Ms Anderson's. "

"Well, like I told you before," Colleena heard Sadie respond, "It's our Christian duty to help one another out. Bring the kids to my house every morning until you can work something out for their care."

Colleena brought a hand to her mouth to muffle the gasp that was about to escape. She knew all too well what her mother's offer meant for her. No more coming in from school and going right back out to meet up with her best friend to play. No more doing homework without constant interruptions to fix a bottle or change a diaper or soothe a crying baby.

"I am so sick of this," Colleena whispered to herself. This was the year that her own youngest sibling, Lena turned four. Lena could now go the the bathroom by herself. She could pick up her own toys and she had finally stopped following Colleena around and begging to be picked up all of the time. With five younger siblings, there had been times Colleena felt she'd never be free of fixing a baby's bottle, or a snack. It seemed the time would never come when she didn't have to wipe messy faces and butts or break up a fight. But that time had finally come. And now, here was Brother Gilbert bringing his one-year old son, Joshua and his three-year old daughter, Katrina to take away her new found freedom.

Colleena grit her teeth. "I won't do it," she whispered. I just ain't gonna' do it, she thought with a scowl while shaking her head from side to side.

As Brother Gilbert left, Colleena heard him say, "I'll be here around six-thirty in the morning. See you then."

Everyday after school Colleena made her way home to a wailing baby. By the end of the week, she arrived home swamped with homework for the weekend and the first words she heard from her mother were, "Get the baby. See if he's wet and fix a bottle for him."

Colleena, without answering went straight to the living-room sofa where little Joshua was kicking and wailing up a storm. Filled with rage, she stood over the baby looking down at him. Suddenly, it was as though she lost control. Colleena dropped her books, grabbed Joshua and began shaking him.

"What is the matter with you cryin' all the time!" she yelled. "Stop it. Shut-up, you little brat!"

By the time Sadie realized what was happening and arrived on the scene, Colleena had regained control of herself. Sadie took Joshua and soothed him until he stopped crying.

"You won't have to take care of him anymore," she said to her daughter whose behavior had taken her by surprise. For the many years that Colleena had helped to care for her siblings Sadie had never seen her daughter display such a fit of temper.

"Brother Gilbert and Sister Smith got engaged and she'll be taking care of the kids from now on," Sadie continued as she left the room.

Remorseful, Colleena whispered, "Please forgive me little baby, Joshua."

As she headed for her room Colleena pondered if she dared tell what she knew about Sister Smith--what she had seen with her own eyes even. She tried to get focused on her homework. But the question of what would happen to Brother Gilbert's kids if they were left alone with their new step-mother kept nagging Colleena.

Finally, unable to get any real homework done, Colleena rose from her bed and went to her mother.

"Momma." Colleena then sighed and dropped her head as Sadie turned to face her.

"What is it Colleena?" Sadie whispered. She was seated on the sofa with sleeping baby Joshua beside her.

"I don't think Sister Smith likes Brother Gilbert's kids 'cause...'cause..."

"Cause what, Colleena?" Sadie's tone told Colleena that her mother was not very happy with her at that moment.

"Cause I saw her slap Katrina and make her cry. She knows I saw her. She picked Katrina up and tried to hush her up but she knows I know why Katrina was crying."

Sadie eased herself up from the couch trying not to disturb the baby and beckoned for Colleena to follow her to the kitchen.

"When did this happen, Colleena?"

" It was while we were at church one Sunday. Sunday School had just dismissed and everybody was standing around talking, waiting for church to start. Katrina told Sister Smith that she had to go to the bathroom so Sister Smith took her by the hand and started walking with her to the bathroom. Then I thought to myself, I better go too. I didn't want to wait 'til church started and then have to squeeze by people. When I got in the bathroom I saw Sister Smith slap Katrina and she started crying."

"What did you do then? Sadie interrupted.

"Well, Katrina turned to come to me but Sister Smith grabbed her up and started being nice to her. Katrina kept crying and reaching her hand out to me. Sister Smith told me to just go on to the bathroom because she would take care of Katrina. So, I did. When I came out Sister Smith and Katrina had left and church service had started. After church was over and every Sunday after that Katrina didn't want nothin' to do with Sister Smith. She would cry every time Brother Gilbert told her to go to Sister Smith. But he made her go anyway."

"Why didn't you tell me or Brother Gilbert what you had seen?"

"I tried to tell Brother Gilbert. Well, I didn't tell him that Sister Smith had slapped Katrina. But I told him that I knew why Katrina was scared of Sister Smith but he never asked me why. He just looked at me and said that Katrina would get used to Sister Smith and stop being afraid of her."

Sadie looked away into space. "I gotta' tell him. Even though I didn't see it with my own eyes and even though he might break off the engagement, I know you wouldn't lie. I'm gonna' call Brother Gilbert over here and I want you to tell him what you told me. Okay?"

"Okay, momma."

___________________________________

"I don't believe her," Brother Gilbert said after hearing the story. "I just don't believe Sister Smith, a good Christian woman would do such a thing to a little girl who has lost her mother."

Good Christian woman my eye. More like Sister Smith, the she devil, Colleena thought.

"So, you're saying that Colleena is lying!" Sadie responded.

"Yeah. I don't know why, but she is." Brother Gilbert then cast a scornful eye at Colleena as he headed for the door.

"Well, we tried," Sadie said after he was gone.

That was not the end of it for Colleena. She'd find a way to prove to Brother Gilbert that he would be making a mistake if he married Sister Smith. She didn't know if Brother Gilbert would share with Sister Smith what had been said or not but somehow she had to convince Brother Gilbert that Sister Smith was not what she appeared to be.

__________________________________

One week after the confrontation with Brother Gilbert, a package arrived for Colleena. She hoped it would get her the proof she needed to convince Brother Gilbert not to marry Sister Smith. She tore into the box pulling out a cosmetic catalog, order forms and sample products of perfume, hair oils and make-up.

"Momma! My sales kit from the Vorlean Cosmetic Company came. Can I get started today?" Colleena picked up the opened box and carried it as she called out to where her mother was seated at the dining room table.

"Let's see what you got there," Sadie said smiling as she pulled the sample products from the box and examined them. She read the label on one of the jars, looked up at Colleena and said, "Well, if this hair grease will do what it promises, I'll be your first customer. Ummm, smell that." Sadie waved the jar under her daughter's nose. "Oh, that smells so good."

Colleena smiled. "I know Ma. Can I get started now?"

"Yeah, go ahead. But don't stay out too long."

Colleena headed straight for Sister Smith's house. She knew Brother Gilbert's kids would be there. She didn't want to think about how many times Sister Smith may have smacked Katrina. And what might she have done to baby Joshua. Colleena recalled the day she had shaken the baby and remorse set in again. If I ever get the chance to take care of you again little Josh, I promise never to be mean to you again, she thought just before ringing the doorbell.

Sister Carolyn Smith came to the door, pulled the curtain back and peeked out. Her face reflected the surprise at seeing Colleena standing there.

"Yeah. What is it Colleena?"

Colleena put on her happiest face as she dug around in her bag for one of the samples of perfume. "Well, I'm selling some cosmetics trying to raise my own money to go to summer camp. They don't cost a lot. Can I come in and show you?"

Colleena could see Katrina standing behind Sister Smith looking sad. Once inside she sat her bag on the floor, handed the perfume to Sister Smith and told her to spray some on her hand. "My momma really likes it. Don't it smell good?

While Sister Smith fiddled with the perfume top, Colleena eased toward Katrina, talking to her, bending at the waist and reaching out to her.

"Hi, Katrina."

The child backed away tripped, fell and started to cry. Sister Smith promptly dropped the perfume bottle, turned, bent over and slapped Katrina. As soon as the flash of Colleena's camera went off, Carolyn Smith realized she had been tricked. Colleena, bag already on her shoulder turned and ran out the door.

Sadie made the call to Brother Gilbert. And though reluctant, he came right over. The very next day Colleena heard those familiar words, "Get the baby, Colleena, and..."

"I know! And see if he's wet and fix his bottle."

Colleena lifted the crying baby, brought his chin to rest on her shoulder and began pacing and humming to him. She didn't know what the future held for this tiny, motherless child. But she realized that not many people get second chances as she had and for that she was grateful to God.



by Vanessa Winters
---
Highly Recommended Christian Books
Double Portion of Elijahs Spirit: Soul Transfer in the Bible?

Don't be deceived! Read more.
Christian Help for Survivors of Ritualistic Child Abuse and Hardcore Satanism

Yes! The Bible deals with this very disturbing topic. Read an excerpt.
The Truth about Near Death Experiences

Don't be deceived! Read an excerpt.
When Christian Believers Struggle With Divine Healing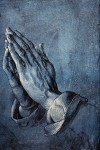 Get understanding on this important subject. Read an excerpt.
Lost Romance Found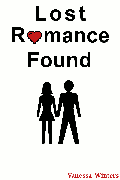 Can black magic interfere with love? Read an excerpt.

Copyright notice: This website and its content is copyright of © Heavenly Manna (HeavenlyManna.net) 2002-2016.

Comments/Comentarios:
Send Comments or a Private Message about One of Our Services / Envíe Comentarios o un Mensaje Privado acerca de nuestros servicios
Once comments reach 10, they close. IF YOU USE PROFANITY, WE WILL REJECT YOUR COMMENT AUTOMATICALLY.
We're a small team, please be patient as we review comments.
, Wikimedia Commons. Multiple crosses image - Wikimedia Commons -