---
Join an International Dynamic Bible Study by Skype!
Eye-opening and life-changing Bible study for questions about the spirit world, the afterlife, the daily struggle of Christian living and so much more. Click here for more information.
---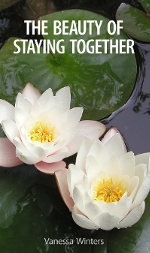 The Beauty of Staying Together
Calvina, the young battered wife of Duane, is in desperate need of a new start in life. Will her jealous husband, the mad man with whom she had been unequally yoked, prove too much to ever hope for a chance of staying together--a chance to fix her troubled marriage? Read chapter one now!
---
---
View Content By Specific Category
Christian Store Departments
---
Do You Yearn To Return to Old-Fashioned Real Church?
You're not alone! Click HERE for more information.
---
---

Las experiencias cercanas a la muerte: ¿Qué dice la Biblia cristiana?
¡Véase un extracto de este libro que nos hace abrir los ojos!
---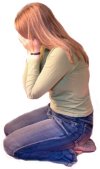 Help me with my unruly teenager!
Contact one of our nationally certified Christian life coaches who specializes in working with at-risk youth. Tell me more!
---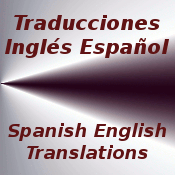 ---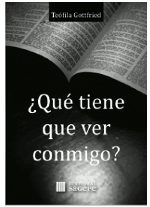 ¿Qué Tiene que Ver Conmigo? por Teófila Gottfried
¿Qué tiene que ver conmigo lo que dice la Biblia? ¿Sirve en estos días lo que se cuenta allí? ¿No son anticuadas sus enseñanzas? ¿Qué tengo que ver yo con gente que vivió hace dos, cuatro o seis mil años? ¿Es posible aplicar a mi vida algo de lo que dice la Biblia? ¿O los Diez Mandamientos es todo lo que enseña? En tal caso ¿puedo considerarme "buena persona" si los cumplo? Lo que leemos en la Biblia tiene que ver con todos los seres humanos, sean cristianos o judíos, ateos o agnósticos, budistas, musulmanes o adherentes a alguna de las filosofías o nuevas religiones que surgen en el mundo. ¿Por qué? Ver mayor información sobre este libro dinámico.
---
True Paranormal Stories From A Biblical Perspective
---
Historias Paranormales Verídicas: ¿Explica la Biblia Cristiana la quinta dimensión?
---
Christian Writers: Sell Your Book In Our Store!
Advertise your book to more than 25,000 readers for $10.00 a month. Get full information here.
Naughty Little Girl: My Step Daughter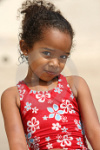 "Daddy said, Buddy and Trina betta' not let nobody beat me up!"

Nine-year-old Angie shouted at her step-mother. The thirty-year-old Margaret squinted her brown eyes, bent at the waist, and moved toward her step-daughter with a finger pointed. "Believe me little girl,there's comin' a day when Buddy and Trina won't be around to save your behind..."

"It ain't gonna' happen!" Angie interrupted shaking her head and thrusting her mouth forward into her stepmother's face. "Daddy said if they don't protect me, he'll give them a whoopin'--so there!" The little girl's head moved ever so slightly from side to side in an effort to drive home the truth and finality of her words. Angie propped a fist on her hip, pursed her lips, and glared at Margaret.

Margaret straightened herself and stared down at Angie shaking her head. "Mark my words, the day is coming when it will be pay back time for you." Neither Margaret nor Angie had any idea just how soon those words would come true.

The note from Logan Elementary School informing of Angie's failing grades came exactly one week after the confrontation with her step-mother. The parent's conference to discuss what needed to be done about Angie's education was scheduled. Both Margaret and Angie's dad, Joseph attended. It was decided that Angie was to be transferred to the school across town where she would be placed in Special Education classes for the remainder of the school year.

Joseph delivered the news to Angie. She was devastated. Who would protect her now?

Angie had been at her new school less than a week when she approached her stepmother one day and shouted. "You the one got me sent to that school." She folded her arms across her chest as she stared angrily at Margaret.

Margaret, who was washing dishes, turned slowly around to face Angie. "No, my dear, you are the one who got yourself into this mess. If you'd spent more time doing your homework and less time being mean and nasty to your schoolmates, maybe this wouldn't have happened." She then turned back to the sink to finish the dishes while Angie stomped out of the kitchen.

A few weeks after Angie's transfer to the new school, she, along with the rest of the family: Margaret and her three kids; twelve-year-old Lester, fourteen-year-old Thad, and five-year-old Nessa; joined by Angie's own siblings; her nine-year-old twin brother, Buddy; eleven-year-old Trina as well as their father, Joseph were all gathered around the television when Joseph called to Angie to go to bed. It was only 7:00 PM.

"But...," came the protest.

"But nothing!" Joseph interrupted Angie. "Go to bed now! You know you have to be on the bus at 5:45 in the morning. Nobody's gonna' fight with you to get up 'cause you stayed up late."

Angie pouted and rose from the floor, turned and glared at her step-mother before marching off to bed. By 5:00 AM the next morning Joseph was pulling away from the house on his way to work and the alarm was going off for Angie. Margaret lay listening for Angie to get up. When she didn't hear footsteps, Margaret threw the covers back and went to get her step-daughter up. Angie was sound asleep.

Margaret shook her awake. "Time to get up, Angie."

The nine-year-old moaned and rolled over pulling the covers over her head. Margaret pulled the covers off of her and demanded that she get up. Angie stumbled to the bathroom where she brushed her teeth and wiped her face with a soapless washcloth. She then came to the kitchen where Margaret waited with a bowl of hot cereal. Standing at the table staring down at the bowl, Angie burst into tears.

"What's the matter with you, Angie?" Margaret asked as she approached the child.

"I can't go back to that school." Angie sobbed. "I hate it and the kids hate me."

"Why would the kids hate you, Angie? Did you go to the new school being mean to everyone?"

"No, I tried hard to be nice. They just don't like me." She continued to cry.

"What are they doing to you?"

"There's a boy on the bus that keeps hitting me in the back of my head with his ruler and none of the girls will let me play tether ball. "They all tell me to, " 'get outa' here.' "

"I'll go out to the bus with you and make sure the driver talks to the boy. But I don't know what I can do about the girls not playing with you."

"Ma?"

Margaret gasped. It was the first time Angie had called her Ma. And it was the first time Margaret had felt any tenderness toward the little girl who had made her life miserable.

"Yeah, what is it?" Margaret answered.

"You think if we pray the kids will be nice to me?" Angie had stopped crying. She was looking intently into her step-mother's eyes.

Margaret smiled and nodded as she reached for the child's hands. "I won't talk to God for you. It has to come from your heart and...."

"I know, I know. I have to ask for forgiveness first for the mean things I did to the other kids."

There was a pause as Angie reflected back on her behavior with the kids at her old school. What had made her do those mean and nasty things?

Since Margaret had come to live with them, her step-mother had demanded that everyone go to Sunday School. There had been much protest from Joseph's children at first. Eventually, they all came home talking about characters of the Bible. Especially vivid in Angie's memory was the story of Joseph and his brothers. Margaret had even bought a video of Joseph in an attempt to drive home the lessons to be learned from being mean spirited and jealous as Joseph's brothers had been. Angie remembered that in the end, it was Joseph who came out the winner.

"Ma." Angie dropped her head in deep thought. "Sometimes I hate all the kids who have their real momma. I can't help it. I know it's wrong, but I can't help it." Angie shook her head as she tried to swallow the lump rising in her throat. She looked up at Margaret in anguish. "I just want my momma to come back."

Margaret heard the school bus horn signaling it was time for Angie to go. "Wait here," she said to her step-daughter. Margaret walked to the bus. When the driver opened the door, she said, "Angie won't be going to school today. But I'm wondering do I report it to you or someone at the school that there is a boy on this bus who, according to Angie, is hitting her from behind with his ruler." Margaret scanned the children on the bus and spoke loudly enough for the young man, whoever he was, to hear her words.

"Ma'am. I can handle the situation. Do you know the name of the boy?"

"No. But I can ask my daughter."

"I don't think that will be necessary." The driver turned to face his passengers as he raised his voice. "These are all good kids and if there were someone who has been hitting Angie I'm sure IT WON'T HAPPEN AGAIN!" He turned back to Margaret, she smiled and prayed that would be the end of it. She stepped backwards off the bus and waved goodbye.

Back in the house Margaret approached Angie, took her hand and led her to the table where they sat down. "Angie, I want you to listen to what I'm going to tell you, okay?" Angie nodded her agreement.

"Life is not perfect for anybody. I know you are a child and there are a lot of things about life that you don't understand but now is the time to start learning. It begins with not being selfish. Do you know what that means?"

"Yeah," Angie answered. "It means not thinking about what you want all the time."

"That's basically right," Margaret answered bobbing her head. "But sometimes it goes further than that. It means you look at other people and even though they don't go around telling everybody about their troubles you know they have things in their lives that they don't like and can do nothing about. This is true of everybody. So, knowing that, you treat people with kindness. Did you ever stop to think about your step brothers and sister who don't have their dad?" Margaret didn't wait for Angie to answer. She answered the question for her. "No, you thought only of your own pain. Did you think just because they don't talk about their dad that they don't miss and want him in their lives even though they can share your dad?"

Angie realized just how selfish she had been. And then it occurred to her that though she had been mean to kids at her school, other kids had been mean to her that she had never done anything to. "So are we supposed to be kind to kids, I mean people who are mean to us when we didn't do anything to them?" she asked.

"As much as you can change the situation, Angie, you do that. But I'm not telling you to put up with letting people be mean to you. Like the boy on the bus. If you could have moved to another seat, then you should have. If not you should have told me, your dad, or the bus driver. You didn't do that because you knew that you had been mean to other kids and you had learned in Sunday School that people reap what they sow. Don't let anybody tell you any different or that it doesn't happen to kids. Yes it does!"

Angie didn't understand it but she felt so much better inside. She looked at her step-mother with a determination to try really hard to be a good step-daughter and step-sibling. She wished she could come back to her old school and that the kids she had been mean to would give her another chance. She said as much to her step-mother.

Margaret reached over and stroked Angie's hair as she spoke. "Angie, you know you won't have to stay at the new school always. As soon as your grades improve you can come back to your home school. And when that day comes, I'll give a neighborhood party so you can have a new start with the neighbor kids."

They heard the other kids stirring, getting up for school. Margaret stood and told Angie to get ready for school because she'd drive her so Angie could stay on track with improving her grades and return to her neighborhood school.

by Vanessa Winters
Other pen names: Angela Sheffield
---
Highly Recommended Christian Books
Double Portion of Elijahs Spirit: Soul Transfer in the Bible?

Don't be deceived! Read more.
Christian Help for Survivors of Ritualistic Child Abuse and Hardcore Satanism

Yes! The Bible deals with this very disturbing topic. Read an excerpt.
The Truth about Near Death Experiences

Don't be deceived! Read an excerpt.
When Christian Believers Struggle With Divine Healing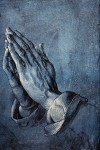 Get understanding on this important subject. Read an excerpt.
Lost Romance Found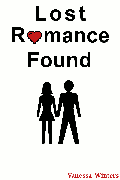 Can black magic interfere with love? Read an excerpt.

Copyright notice: This website and its content is copyright of © Heavenly Manna (HeavenlyManna.net) 2002-2016.

Comments/Comentarios:
Send Comments or a Private Message about One of Our Services / Envíe Comentarios o un Mensaje Privado acerca de nuestros servicios
Once comments reach 10, they close. IF YOU USE PROFANITY, WE WILL REJECT YOUR COMMENT AUTOMATICALLY.
We're a small team, please be patient as we review comments.
, Wikimedia Commons. Multiple crosses image - Wikimedia Commons -