---
Join an International Dynamic Bible Study by Skype!
Eye-opening and life-changing Bible study for questions about the spirit world, the afterlife, the daily struggle of Christian living and so much more. Click here for more information.
---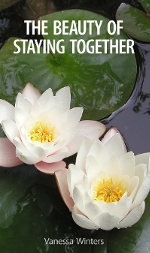 The Beauty of Staying Together
Calvina, the young battered wife of Duane, is in desperate need of a new start in life. Will her jealous husband, the mad man with whom she had been unequally yoked, prove too much to ever hope for a chance of staying together--a chance to fix her troubled marriage? Read chapter one now!
---
---
View Content By Specific Category
Christian Store Departments
---
Do You Yearn To Return to Old-Fashioned Real Church?
You're not alone! Click HERE for more information.
---
---

Las experiencias cercanas a la muerte: ¿Qué dice la Biblia cristiana?
¡Véase un extracto de este libro que nos hace abrir los ojos!
---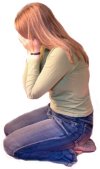 Help me with my unruly teenager!
Contact one of our nationally certified Christian life coaches who specializes in working with at-risk youth. Tell me more!
---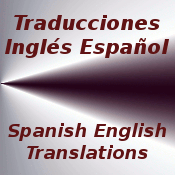 ---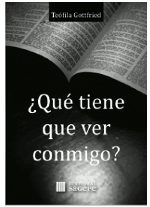 ¿Qué Tiene que Ver Conmigo? por Teófila Gottfried
¿Qué tiene que ver conmigo lo que dice la Biblia? ¿Sirve en estos días lo que se cuenta allí? ¿No son anticuadas sus enseñanzas? ¿Qué tengo que ver yo con gente que vivió hace dos, cuatro o seis mil años? ¿Es posible aplicar a mi vida algo de lo que dice la Biblia? ¿O los Diez Mandamientos es todo lo que enseña? En tal caso ¿puedo considerarme "buena persona" si los cumplo? Lo que leemos en la Biblia tiene que ver con todos los seres humanos, sean cristianos o judíos, ateos o agnósticos, budistas, musulmanes o adherentes a alguna de las filosofías o nuevas religiones que surgen en el mundo. ¿Por qué? Ver mayor información sobre este libro dinámico.
---
True Paranormal Stories From A Biblical Perspective
---
Historias Paranormales Verídicas: ¿Explica la Biblia Cristiana la quinta dimensión?
---
Christian Writers: Sell Your Book In Our Store!
Advertise your book to more than 25,000 readers for $10.00 a month. Get full information here.
The Wisdom of Egypt: Do the Lost Books of Moses Teach Magic?

The Old Testament book of Exodus gives the account of when the children of Israel were delivered from bondage in Egypt as slaves. The reader of Exodus learns of the plagues that afflicted the Egyptians as a consequence of Pharaoh's choice to dismiss God's command to let Israel go free. Only after pharaoh ignored the command did the Lord respond with hardening his heart. Pharaoh continued to refuse to let Israel go, and each time, God responded by hardening his heart. During this cycle, God worked great signs and wonders through his servant Moses. Such miracles included the plague of the river turning to blood, infestation of the land with frogs, the destruction of crops by locusts and hail, and finally, the killing of the first born of Egypt. The question is were these plague really perfomed by the God of Israel, or was Moses using Egyptian magic to deliver Israel? Are there lost books of Moses that reveal what power was behind the plagues?

Cecil B. DeMille's "The Ten Commandments" tells the true story of how God spared Moses from death while he was a young child. The Egyptian government had sent out a decree to the midwives that all Hebrew males were to be killed at birth (Exodus 1:15-16, 22). The order was given from fear and resentment of the strong presence of the children of Israel in the land of Egypt (Exodus 1:7-16).

Moses was indeed born during the time of this decree. His life was spared by God who allowed him to be hidden for three months after his birth, and then raised by Pharaoh's daughter as her own son (Exodus 2:1-10). It's perfectly logical to assume that Moses was instructed in the occult practices of Egypt, given that he was raised as an Egyptian, not as a member of Israel. Biblical Scripture reveals that the wisdom of Egypt and the practice of magic are inseperable. Therefore, if Moses was instructed in the wisdom of Egypt, it's logical to believe he also could have practiced Egyptian magic. Now then, the practice of magic, according to Scripture, is an abomination to God, and carries very heavy consequences. Nevertheless, God used Moses to deliver Israel from Egypt. Did He do so by allowing Moses to use the wisdom of Egypt against the Egyptians? Or were the plagues the power of God? That question is clearly answered by the same Scriptures.

A disciple of Christ named Stephen, just before he was martyred, reminded his murderers of Moses' words regarding Christ whom God had promised to raise up in Israel. During his discourse, he went back into history. Stephen said, "In which time Moses was born and was exceeding fair, and nourished up in his father's house three months. And when he was cast out, Pharaoh's daughter took him up, and nourished him for her own son. And Moses was learned in all the wisdom of the Egyptians, and was mighty in words and in deeds" (KJV, The Acts 7:20-22).

The wisdom of the Egyptians was built on beliefs closely associated with the occult and the New Age. And the practice of magic was prevalent in the land (Genesis 41:8, Exodus 7:22). Therefore, there's no reason to argue against the belief of some that Moses was indeed instructed in esoterical arts, and that he might have practiced them at one time in his life. Nevertheless, the important question is whether the signs and wonders that followed him in Egypt were of the power of God or of the power of Satan. How can the reader of the Scripture know of a certainty that Moses did NOT practice any Egyptian magic he may have learned in the wisdom of Egypt once he had been called by God to lead Israel to the Promised Land?

First, the reader must possess a full understanding of the high esteem in which the ancients held knowledge and education. Wisdom was considered a treasure. The word "treasure" is repeatedly used in Scripture in reference not only to tangible riches, but also to the treasure and riches of knowledge. The scripture of Proverbs 2:2-4 reads, "My son, if thou wilt receive my words and hide my commandments with thee, so that thou incline thine ear unto wisdom, and apply thine heart to understanding; yea, if thou criest after knowledge, and liftest up thy voice for understanding. If thou seekest her as silver, and searchest for her as for hid treasures".

The Scripture in the book of Acts plainly declared that Moses was learned in all of the wisdom of Egypt. Therefore, he possessed not only physical riches but also the treasures of Egyptian knowledge.

But, what does scripture say about how Moses responded when given a choice to remain in the treasures of Egypt or abandon them for the treasures of Christ? Remember, "treasures" are wisdom, whether speaking of wisdom from the Satanic kingdom or wisdom from the kingdom of God. We have free will to choose which wisdom we will seek for answers regarding the "twilight zone"...or whatever we choose to call it. Hebrews 11:24-26 reveals that "by faith Moses, when he was come to years, refused to be called the son of Pharaoh's daughter; choosing rather to suffer affliction with the people of God, than to enjoy the pleasures of sin for a season; esteeming the reproach of Christ greater riches than the treasures in Egypt...."

No, there are no "lost books of Moses" that reveal any use of Egyptian magic on his part in the exodus of Israel. The passage of Exodus 7:9-12 recounts when God sent Moses and his brother Aaron before pharaoh to demonstrate His authority. Scripture says that Aaron threw his rod down before the court of the king and it turned into a serpent, a display of God's power. Pharaoh refused to humble himself, and responded by commanding his sorcerers and magicians to do likewise. Therefore, they threw their rods to the ground, and watched them turn into serpents also. The scene was one of serpents from Aaron's rod and serpents from the rods of the Egyptian magicians. What happened?

Exodus 7:12 reminds that "...Aaron's rod swallowed up their rods". The signs and wonders of God were never performed by Egyptian magic. Remember that Christ revealed that the Satanic kingdom does not work against itself (Matthew 12:26). The magic or wisdom of Egypt would never have worked against its own kingdom. In Scripture, "Egypt" is one of the "generic" symbols of any wisdom that is outside of God, regardless of what type of wisdom or magic it is, or its origin. The power of God's Spirit publicly shamed the wisdom of Egypt that was truly powerful...until it challenge the power of the God who worked through Moses, the man who turned his back on the treasures of Egypt to received the blessed treasures of Christ.

Yes, the "lost books of Moses" will indeed instruct us in the wisdom of Egypt...a wisdom outside of God...a forbidden. However, we have free will to choose the forbidden, just as Adam and Eve chose forbidden wisdom. The Bible will instruct us in the wisdom of Christ. It's our choice.
---
Highly Recommended Christian Books
Double Portion of Elijahs Spirit: Soul Transfer in the Bible?

Don't be deceived! Read more.
Christian Help for Survivors of Ritualistic Child Abuse and Hardcore Satanism

Yes! The Bible deals with this very disturbing topic. Read an excerpt.
The Truth about Near Death Experiences

Don't be deceived! Read an excerpt.
When Christian Believers Struggle With Divine Healing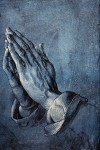 Get understanding on this important subject. Read an excerpt.
Lost Romance Found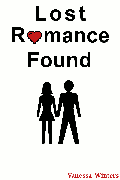 Can black magic interfere with love? Read an excerpt.

Copyright notice: This website and its content is copyright of © Heavenly Manna (HeavenlyManna.net) 2002-2016.

Comments/Comentarios:
Send Comments or a Private Message about One of Our Services / Envíe Comentarios o un Mensaje Privado acerca de nuestros servicios
Once comments reach 10, they close. IF YOU USE PROFANITY, WE WILL REJECT YOUR COMMENT AUTOMATICALLY.
We're a small team, please be patient as we review comments.
, Wikimedia Commons. Multiple crosses image - Wikimedia Commons -