---
Join an International Dynamic Bible Study by Skype!
Eye-opening and life-changing Bible study for questions about the spirit world, the afterlife, the daily struggle of Christian living and so much more. Click here for more information.
---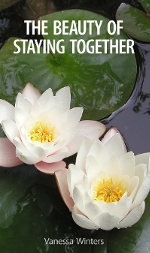 The Beauty of Staying Together
Calvina, the young battered wife of Duane, is in desperate need of a new start in life. Will her jealous husband, the mad man with whom she had been unequally yoked, prove too much to ever hope for a chance of staying together--a chance to fix her troubled marriage? Read chapter one now!
---
---
View Content By Specific Category
Christian Store Departments
---
Do You Yearn To Return to Old-Fashioned Real Church?
You're not alone! Click HERE for more information.
---
---

Las experiencias cercanas a la muerte: ¿Qué dice la Biblia cristiana?
¡Véase un extracto de este libro que nos hace abrir los ojos!
---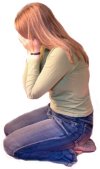 Help me with my unruly teenager!
Contact one of our nationally certified Christian life coaches who specializes in working with at-risk youth. Tell me more!
---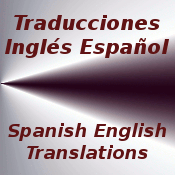 ---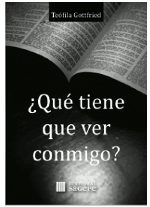 ¿Qué Tiene que Ver Conmigo? por Teófila Gottfried
¿Qué tiene que ver conmigo lo que dice la Biblia? ¿Sirve en estos días lo que se cuenta allí? ¿No son anticuadas sus enseñanzas? ¿Qué tengo que ver yo con gente que vivió hace dos, cuatro o seis mil años? ¿Es posible aplicar a mi vida algo de lo que dice la Biblia? ¿O los Diez Mandamientos es todo lo que enseña? En tal caso ¿puedo considerarme "buena persona" si los cumplo? Lo que leemos en la Biblia tiene que ver con todos los seres humanos, sean cristianos o judíos, ateos o agnósticos, budistas, musulmanes o adherentes a alguna de las filosofías o nuevas religiones que surgen en el mundo. ¿Por qué? Ver mayor información sobre este libro dinámico.
---
True Paranormal Stories From A Biblical Perspective
---
Historias Paranormales Verídicas: ¿Explica la Biblia Cristiana la quinta dimensión?
---
Christian Writers: Sell Your Book In Our Store!
Advertise your book to more than 25,000 readers for $10.00 a month. Get full information here.
La peine de Mort (Capitale) La Bible chrétienne répond:

Tu ne tueras pas
Plusieurs personnes étant contre la peine de mort utilisent les écritures bibliques pour soutenir leur posture sur le sujet et ils font référence souvent à Exode 20:13 qui révèle: «Tu ne tueras pas».
Même si à première vue Exode 20:13 paraît finir avec la discussion sur la peine capitale (Au moins pour les chrétiens qui croient à la Bible) telle réponse n'est pas suffisante. Y a-t-il un autre argument que la Parole propose à propos de tuer? C'est nécessaire faire un bon usage de la vérité de la Parole pour arriver à une interprétation judicieuse des écritures. (2 Timothée 2 :15).
Pour s'instruire bien et comprendre la Parole de Dieu il faut considérer soigneusement TOUT ceux qui est écrit et non seulement une partie du sujet en question.
Dieu a envoyé à Saül tuer les Amalécites: des femmes, des enfants et des bébés inclus; et même leurs vaches, moutons, chameaux et ânes (1 Samuel 15:7-9)Mais Saul a décidé de ne pas tuer Agag, roi des Amalécites, ni les meilleures brebis ni les meilleurs bœufs (1 Samuel 15:7-9) Alors le Seigneur a rejeté Saül pour désobéir sa Parole (Parce qu'il n'avait pas voulu tuer pour exécuter l'ire de Dieu).
Le commandement: «Tu ne tueras pas» n'a pas été utilisé comme excuse pour Saül parce qu'aux yeux de Dieu le roi Agag devait être mort. L'abordage des raisons de Dieu pour tuer tous les Amalécites ce n'est pas le sujet de discussion de cet article. Nous faisons le point sur le fait de que «Tu ne tueras pas» ne met pas un final au débat sur la peine de mort parce que «1 Il y a un temps pour tout, un temps pour toute chose sous les cieux:2 un temps pour naître, et un temps pour mourir; un temps pour planter, et un temps pour arracher ce qui a été planté; 3 UN TEMPS POUR TUER...» (Ecclésiaste 3:1-3).
La peine de mort sous la grâce. (Le Nouveau Testament)
Quelques-uns diront que le cas du roi Saul et les écritures du Salomon (le livre d'Ecclésiaste) ne sont pas relevants dans le moment de se demander: Qu'est-ce que la Bible chrétienne révèle-t-elle sur la peine de mort? Ces écrits appartiennent à l'Ancien Testament.
On ne mettra pas un final au sujet polémique de la peine de mort avec un seul article ou étude biblique. Nonobstant, nous devrions êtres conscients que «Tu ne tueras pas» ne fera pas taire à ceux qui croient que la peine capitale est correcte et approuvée par la Bible chrétienne.
L'Épée- Le symbole de la peine de mort
Le gouvernement officiel est l'autorité de Dieu parce que l'exécution du gouvernement appartient à Dieu. L'agent d'exécution dépend du gouvernement et on suppose qu'il exécute l'ire de Dieu. Exécuter une personne ne signifie pas que celle-ci n'aura pas de salvation (1 Corinthiens 5:5). Si elle a commis le crime mais se pente devant Dieu son esprit se sauve.
Souffrir la peine de mort n'annule pas la vérité de que Dieu pardonnera à ceux qui confessent leurs pêchés devant Lui le reconnaissant comme Seigneur et lui demandant pardon (1 jean 1:9). Dans la Bible, le délinquant qui a été exécuté par crucifixion à côté de Christ a reçu la salvation mais sa salvation ne lui a pas sauvé de la peine de mort par les délits commis qui sont dignes de morts.
Les écrits de Romains 13:1-4 disent:« 1Que toute personne soit soumise aux autorités supérieures; car il n'y a point d'autorité qui ne vienne de Dieu, et les autorités qui existent ont été instituées de Dieu.2 C'est pourquoi celui qui s'oppose à l'autorité résiste à l'ordre que Dieu a établi, et ceux qui résistent attireront une condamnation sur eux-mêmes. 3 Ce n'est pas pour une bonne action, c'est pour une mauvaise, que les magistrats sont à redouter. Veux-tu ne pas craindre l'autorité? Fais-le bien, et tu auras son approbation.4 Le magistrat est serviteur de Dieu pour ton bien. Mais si tu fais le mal, crains; car ce n'est pas en vain qu'il porte L'ÉPÉE étant SERVITEUR DE DIEU POUR EXERCER LA VENGEANCE et punir celui qui fait le mal»
L'épée dans ce passage fait référence à la peine de mort pour la commission d'un crime digne de mort selon la Parole de Dieu. Ça, CE N'EST PAS tuer. Ça, c'est exécuter l'ire de Dieu à travers le service du bourreau et c'est un juste jugement.
La traduction française par Paula Trenti
---
Highly Recommended Christian Books
Double Portion of Elijahs Spirit: Soul Transfer in the Bible?

Don't be deceived! Read more.
Christian Help for Survivors of Ritualistic Child Abuse and Hardcore Satanism

Yes! The Bible deals with this very disturbing topic. Read an excerpt.
The Truth about Near Death Experiences

Don't be deceived! Read an excerpt.
When Christian Believers Struggle With Divine Healing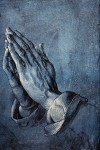 Get understanding on this important subject. Read an excerpt.
Lost Romance Found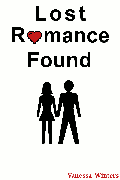 Can black magic interfere with love? Read an excerpt.
©2001-2016 Tous droits réservés
Comments/Comentarios:
Les Commentaires
Les bénévoles de la Manne Céleste ne parlent pas français. Les commentaires doivent être en anglais ou en espagnol. Nous vous remercions de votre compréhension.
, Wikimedia Commons. Multiple crosses image - Wikimedia Commons -