---
Join an International Dynamic Bible Study by Skype!
Eye-opening and life-changing Bible study for questions about the spirit world, the afterlife, the daily struggle of Christian living and so much more. Click here for more information.
---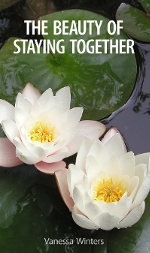 The Beauty of Staying Together
Calvina, the young battered wife of Duane, is in desperate need of a new start in life. Will her jealous husband, the mad man with whom she had been unequally yoked, prove too much to ever hope for a chance of staying together--a chance to fix her troubled marriage? Read chapter one now!
---
---
View Content By Specific Category
Christian Store Departments
---
Do You Yearn To Return to Old-Fashioned Real Church?
You're not alone! Click HERE for more information.
---
---

Las experiencias cercanas a la muerte: ¿Qué dice la Biblia cristiana?
¡Véase un extracto de este libro que nos hace abrir los ojos!
---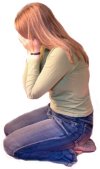 Help me with my unruly teenager!
Contact one of our nationally certified Christian life coaches who specializes in working with at-risk youth. Tell me more!
---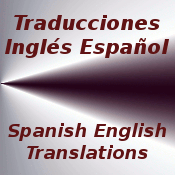 ---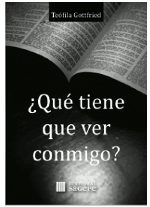 ¿Qué Tiene que Ver Conmigo? por Teófila Gottfried
¿Qué tiene que ver conmigo lo que dice la Biblia? ¿Sirve en estos días lo que se cuenta allí? ¿No son anticuadas sus enseñanzas? ¿Qué tengo que ver yo con gente que vivió hace dos, cuatro o seis mil años? ¿Es posible aplicar a mi vida algo de lo que dice la Biblia? ¿O los Diez Mandamientos es todo lo que enseña? En tal caso ¿puedo considerarme "buena persona" si los cumplo? Lo que leemos en la Biblia tiene que ver con todos los seres humanos, sean cristianos o judíos, ateos o agnósticos, budistas, musulmanes o adherentes a alguna de las filosofías o nuevas religiones que surgen en el mundo. ¿Por qué? Ver mayor información sobre este libro dinámico.
---
True Paranormal Stories From A Biblical Perspective
---
Historias Paranormales Verídicas: ¿Explica la Biblia Cristiana la quinta dimensión?
---
Christian Writers: Sell Your Book In Our Store!
Advertise your book to more than 25,000 readers for $10.00 a month. Get full information here.
Whoso Findeth a Wife Findeth a Good Thing: Misuse of Proverbs 18:22

Proverbs 18:22 says: Whoso findeth a wife findeth a good thing. Many Christians are using this scripture to support teaching single Christian women that they should not actively look for a husband. These ladies are reminded that the scripture does NOT say that whoso findeth a husband findeth a good thing. Therefore, they should simply pray, but should not actively seek a husband. What is more is that the Christian woman is told to "hide herself in the Lord", who will send her a husband in his own time. One Christian leader, while preaching on the subject, even emphasized that his wife, "played hard to get". Teachings and comments like these not only translate into telling single Christian women that they are wrong to put forth effort to find a husband; they also suggest that single ladies should play "hard to get". Is this really what the Bible tells single Christian women to do? No, it is not!


Whoso Findeth a Wife Findeth a Good Thing
Many say that single Christian women are wrong to actively look for a husband simply because Proverbs 18:22 says: Whoso findeth a WIFE findeth a good thing. In other words, simply because the scripture does NOT say, "Whoso findeth a HUSBAND, findeth a good thing", women are taught that they should not look for a husband. If we apply this same logic to other proverbs, we quickly see how ludicrous it is.
Proverbs 18:24 says, "...there is a friend that sticketh closer than a brother." Are we to teach that only men can be friends that stick closer than a brother simply because the scripture does not say, "closer than a sister"? In other words, are we to teach that females cannot be friends who stick closer than a sister simply because the scripture specified "brother"? And, what about Proverbs 1:10? It says, "My son, if sinners entice thee, consent thou not." Are we to believe that parents should teach only their sons to not run with a sinful crowd simply because the scripture does not read, "my daughter, if sinners entice thee, consent thou not"? Of course we know that females can be friends that stick closer than a sister, and that parents should warn their daughters as well as their sons not to consent to sinful things that others might suggest to them. Why then would we apply such an ilogical interpretation to Proverbs 18:22 simply because it says: Whoso findeth a wife findeth a good thing? Interpretation of the scriptures that is not inspired by the Spirit of God will always be unmasked when we attempt to apply it across the board. On the other hand, the application of true God-inspired interpretation works for all scripture from Genesis to Revelation.
Ruth and Boaz
We know that Ruth was a follower of the God of Israel because she fully accepted him as her God (Ruth 1:16). She was, therefore, the equivalent of a Christian woman. Naomi was her mother in law with whom she remained even after the death of her husband, Naomi's son. As a widow, a man named Boaz showed interest in her. Did Ruth ignore that interest? Did Ruth "play hard to get?" The Bible says that Naomi instructed Ruth to let Boaz know that she was interested in him too. We read, "Then Naomi her mother in law said unto her, My daughter, shall I not seek rest for thee, that it may be well with thee? And now is not Boaz of our kindred, with whose maidens thou wast? Behold, he winnoweth barley to night in the threshingfloor. Wash thyself therefore, and annoint thee, and put thy raiment upon thee, and get thee down to the floor: but make not thyself known unto the man until he shall have done eating and drinking. And it shall be, when he lieth down that thou shalt mark the place where he shall lie, and thou shalt go in, and uncover his feet, and lay thee down, and he will tell thee what thou shalt do. And she said unto her, All that thou sayest unto me I will do" (Ruth 3:1-5).
Later we read, "So Boaz took Ruth, and she was his wife..." (Ruth 4:13). It cannot be made any clear that Ruth's actions showed her acceptance of the interest that Boaz had shown in her. And, while some will argue that there is a spiritual meaning behind Ruth and Boaz, we cannot ignore the actions that were done in the natural. This is not a parable. Ruth, Naomi, and Boaz were real people who truly behaved exactly as it is recorded in the scriptures. The erroneous teaching that Christian women should not actively seek a husband based on "Whoso findeth a wife findeth a good thing" is in sharp disagreement with the true story of Ruth and Boaz.
Also, let us remember that Christ is the husband of the church. He lets us know that he wants to be our husband by knocking on the door (the heart). We had better respond if we want to be his wife. This spiritual truth is shadowed in earthly marriage.
Faith Without Works Is Dead
Matthew 7:7 says, "Ask, and it shall be given you. Seek, and ye shall find. Knock, and it shall be opened unto you". Are we going to say that this applies only to male servants of God? Such a silly interpretation of the scripture is not even taught in the church. If every believer is told, "Seek, and ye shall FIND", that includes women seeking good gifts from God (Matthew 7:7-11). If a wife is a good thing, why would a godly husband not be a good thing? And, if EVERY servant is told to seek and he or she will FIND, then there is absolutely no biblical support for teaching single Christian women from actively SEEKING a godly husband.
Throughout the Bible we plainly see female servants asking, seeking, and knocking. And, we see that they received good gifts. Doors were opened to them. They FOUND what they SOUGHT. Christian leaders from the pulpit often remind single Christian ladies not to attend Christian events with the thought, "Perhaps I'll meet my future husband there". The ladies are reminded that whoso findeth a WIFE findeth a good thing. This ridiculous interpretation has caused much harm that is not pleasing in the eyes of the Lord.
What did the woman with the issue of blood think when she heard that Jesus would be pass by her way? We read, "When she had heard of Jesus, came in the press behind, and touched his garment. For she said, If I may touch but his clothes, I shall be whole" (Mark 5:25-34). This woman was desperately looking for something. And, when she heard of Jesus, it produced a thought in her that he was her answer. She did not just sit there. That thought moved her to action, to do the works of faith. Jesus told her that her faith had made her whole (Mark 5:34), which is why some teach that single Christian ladies only need have faith for God to send them a husband. But, the woman pressed her way through the crowd. Again, she did not just sit there. She fought for what she wanted. She did what every believer is taught to do, which is to remember that "...Faith, if it hath not works is DEAD, being alone" (James 2:17).
There are many people in the church, including leaders, whose intentions are not pure when it comes to certain aspects of life. The problem of singleness in the church, which has now become an epidemic, is one of those areas. Some quote, "Whoso findeth a wife findeth a good thing" (Proverbs 18:22) out of ignorance to discourage single Christian ladies from looking for a husband. Others use that scripture to support their own ungodly agenda. Single Christian ladies, wake up! Open your eyes. Read your Bible for yourself and learn what God is telling you in this extremely important area of life as well as any other. Because, ultimately you are the one who will continue to suffer if you continue to listen to people who do not have your best interest at heart.
---
Highly Recommended Christian Books
Double Portion of Elijahs Spirit: Soul Transfer in the Bible?

Don't be deceived! Read more.
Christian Help for Survivors of Ritualistic Child Abuse and Hardcore Satanism

Yes! The Bible deals with this very disturbing topic. Read an excerpt.
The Truth about Near Death Experiences

Don't be deceived! Read an excerpt.
When Christian Believers Struggle With Divine Healing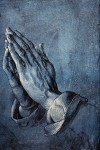 Get understanding on this important subject. Read an excerpt.
Lost Romance Found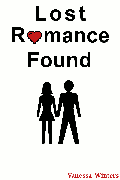 Can black magic interfere with love? Read an excerpt.

Copyright notice: This website and its content is copyright of © Heavenly Manna (HeavenlyManna.net) 2002-2016.

Comments/Comentarios:
Send Comments or a Private Message about One of Our Services / Envíe Comentarios o un Mensaje Privado acerca de nuestros servicios
Once comments reach 10, they close. IF YOU USE PROFANITY, WE WILL REJECT YOUR COMMENT AUTOMATICALLY.
We're a small team, please be patient as we review comments.
, Wikimedia Commons. Multiple crosses image - Wikimedia Commons -