---
Join an International Dynamic Bible Study by Skype!
Eye-opening and life-changing Bible study for questions about the spirit world, the afterlife, the daily struggle of Christian living and so much more. Click here for more information.
---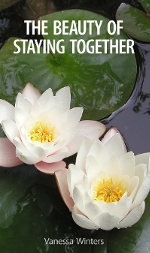 The Beauty of Staying Together
Calvina, the young battered wife of Duane, is in desperate need of a new start in life. Will her jealous husband, the mad man with whom she had been unequally yoked, prove too much to ever hope for a chance of staying together--a chance to fix her troubled marriage? Read chapter one now!
---
---
View Content By Specific Category
Christian Store Departments
---
Do You Yearn To Return to Old-Fashioned Real Church?
You're not alone! Click HERE for more information.
---
---

Las experiencias cercanas a la muerte: ¿Qué dice la Biblia cristiana?
¡Véase un extracto de este libro que nos hace abrir los ojos!
---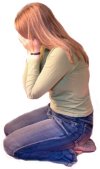 Help me with my unruly teenager!
Contact one of our nationally certified Christian life coaches who specializes in working with at-risk youth. Tell me more!
---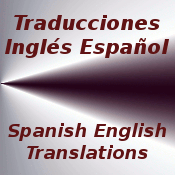 ---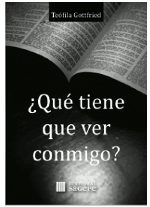 ¿Qué Tiene que Ver Conmigo? por Teófila Gottfried
¿Qué tiene que ver conmigo lo que dice la Biblia? ¿Sirve en estos días lo que se cuenta allí? ¿No son anticuadas sus enseñanzas? ¿Qué tengo que ver yo con gente que vivió hace dos, cuatro o seis mil años? ¿Es posible aplicar a mi vida algo de lo que dice la Biblia? ¿O los Diez Mandamientos es todo lo que enseña? En tal caso ¿puedo considerarme "buena persona" si los cumplo? Lo que leemos en la Biblia tiene que ver con todos los seres humanos, sean cristianos o judíos, ateos o agnósticos, budistas, musulmanes o adherentes a alguna de las filosofías o nuevas religiones que surgen en el mundo. ¿Por qué? Ver mayor información sobre este libro dinámico.
---
True Paranormal Stories From A Biblical Perspective
---
Historias Paranormales Verídicas: ¿Explica la Biblia Cristiana la quinta dimensión?
---
Christian Writers: Sell Your Book In Our Store!
Advertise your book to more than 25,000 readers for $10.00 a month. Get full information here.
La guérison alchimique dans une perspective biblique

Les bases de la guérison alchimique
La croyance centrale de toute doctrine, philosophie, système de guérison, religion, etc. est d'une grande importance pour ceux qui veulent vivre honnêtement et authentiquement dans l'obéissance au Christ. Pourquoi? Parce qu'ils forment une fondation, et si la fondation n'est pas du Christ, les chrétiens sincères la rejettent, comme ils rejetteront les enseignements qui sont basées sur cette fondation bien qu'ils semblent chrétiens à l'extérieur. Selon le livre, La Guérison Alchimique, par Nicki Scully, ce système de guérison est fascinant, c'est «... une école de la connaissance et un chemin spirituel à un état éclairé de présence." Dans le même livre, nous lisons que ce système de guérison dans le Nouvel Age: "... est basé sur la même source éternelle de l'intelligence qui a soutenu les grandes civilisations de l'Egypte ancienne ...".
Moïse et la sagesse de l'Egypte ancienne
Si la fondation de la guérison alchimique est la même source de la sagesse qui soutenait à l'Egypte ancienne, voici la première raison de soupçonner que cette doctrine du Nouvel Age ne va pas de pair avec la doctrine du Christ. Pourquoi? Rappelons que Stephen, dans le livre des Actes mentionne les oeuvres impressionnantes alimentées par la sagesse antique égyptienne. Stephen a dit: Et Moïse fut instruit dans toute la sagesse des Égyptiens, et il était puissant dans ses paroles et ses actes» (Actes 7:22). Et si Moïse était "puissant" en paroles et en actions nous n'avons aucune raison de douter qu'il pratiquait la guérison alchimique. Mais qu'est-ce qu'ils disent les Écritures que Moïse a fait avec les connaissances acquises en Egypte? Nous lisons: «C'est par la foi que Moïse, devenu grand, refusa d'être appelé fils de la fille de Pharaon, aimant mieux être maltraité avec le peuple de Dieu que de jouir des plaisirs passagers du péché. Il estima que subir le mépris comme le Messie avait beaucoup plus de valeur que les trésors de l'Égypte, car il avait les yeus fixés sur la récompense future." (Hébreux 11:24-26).
Oui, la sagesse de l'Egypte ancienne était considéré comme un trésor pour ceux qui practiquaient l'intelligence de cette civilisation avancée qui possédait des pouvoirs mystiques. Mais il continue à être vrai, cependant, que la parole de Dieu a appelé péché a la sagesse de l'Égypte. Moïse a rejeté la sagesse de l'Egypte pour la sagesse de Dieu. Cette vérité nous enseigne la justice et la droiture quand il s'agit de décider si la guérison alchimique vient de Dieu qui a inspiré les Écritures dans la Bible chrétienne, ou si elle vient des dieux de l'Egypte antique?
Réflexions finales sur la guérison alchimique
Dans la première partie du livre de l'Exode dans l'Ancien Testament, nous lisons de la délivrance d'Israël de l'esclavage à laquelle ils ont été soumis comme Hébreux en Egypte antique. Nous voyons là que Dieu a envoyé sur l'Egypte un certain nombre de parasites, parmi eux, une épidémie de plaies. Exode 9:10-11 dit: «Et ils ont pris la cendre de fournaise, et se présenta devant Pharaon, et Moïse la jeta vers le ciel. Elle provoqua sur les hommes et les bêtes des furoncles évoluant en ulcères. Et les magiciens égyptiens ne pouvait pas se présenter devant Moïse à cause de ces furoncles. En effet, ils étaient couverts comme les autres Égyptiens".
Où étaient la sagesse, et la magie de sorciers? Et où étaient les gens de l'Egypte ancienne quand ses corps étaient remplis de furoncles envoyés par la main de Dieu? Où étaient les «trésors» des Egyptiens pour affronter la puissance du Dieu d'Israël? Pourquoi n'ont-ils pas pu recourir à la guérison alchimique pour guérir ses blessures? La doctrine et les enseignements du Nouvel Age, (et cela inclut la guérison alchimique), ne sont pas du tout nouvelles. Ce sont les mêmes mensonges avec de nouveaux noms, des mensonges qui fait le tour du monde depuis les temps anciens. Tout au long de l'Écriture, nous trouvons un avertissement et un commandement, "Ne soyez pas trompés» (1 Cor 6:09, 15:33, Galates 6:7).
---
Highly Recommended Christian Books
Double Portion of Elijahs Spirit: Soul Transfer in the Bible?

Don't be deceived! Read more.
Christian Help for Survivors of Ritualistic Child Abuse and Hardcore Satanism

Yes! The Bible deals with this very disturbing topic. Read an excerpt.
The Truth about Near Death Experiences

Don't be deceived! Read an excerpt.
When Christian Believers Struggle With Divine Healing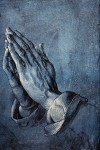 Get understanding on this important subject. Read an excerpt.
Lost Romance Found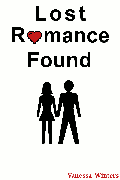 Can black magic interfere with love? Read an excerpt.
©2001-2016 Tous droits réservés
Comments/Comentarios:
Les Commentaires
Les bénévoles de la Manne Céleste ne parlent pas français. Les commentaires doivent être en anglais ou en espagnol. Nous vous remercions de votre compréhension.
, Wikimedia Commons. Multiple crosses image - Wikimedia Commons -