---
Join an International Dynamic Bible Study by Skype!
Eye-opening and life-changing Bible study for questions about the spirit world, the afterlife, the daily struggle of Christian living and so much more. Click here for more information.
---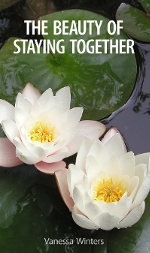 The Beauty of Staying Together
Calvina, the young battered wife of Duane, is in desperate need of a new start in life. Will her jealous husband, the mad man with whom she had been unequally yoked, prove too much to ever hope for a chance of staying together--a chance to fix her troubled marriage? Read chapter one now!
---
---
View Content By Specific Category
Christian Store Departments
---
Do You Yearn To Return to Old-Fashioned Real Church?
You're not alone! Click HERE for more information.
---
---

Las experiencias cercanas a la muerte: ¿Qué dice la Biblia cristiana?
¡Véase un extracto de este libro que nos hace abrir los ojos!
---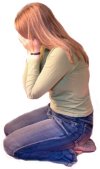 Help me with my unruly teenager!
Contact one of our nationally certified Christian life coaches who specializes in working with at-risk youth. Tell me more!
---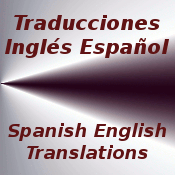 ---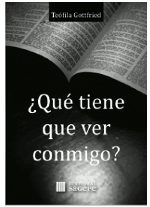 ¿Qué Tiene que Ver Conmigo? por Teófila Gottfried
¿Qué tiene que ver conmigo lo que dice la Biblia? ¿Sirve en estos días lo que se cuenta allí? ¿No son anticuadas sus enseñanzas? ¿Qué tengo que ver yo con gente que vivió hace dos, cuatro o seis mil años? ¿Es posible aplicar a mi vida algo de lo que dice la Biblia? ¿O los Diez Mandamientos es todo lo que enseña? En tal caso ¿puedo considerarme "buena persona" si los cumplo? Lo que leemos en la Biblia tiene que ver con todos los seres humanos, sean cristianos o judíos, ateos o agnósticos, budistas, musulmanes o adherentes a alguna de las filosofías o nuevas religiones que surgen en el mundo. ¿Por qué? Ver mayor información sobre este libro dinámico.
---
True Paranormal Stories From A Biblical Perspective
---
Historias Paranormales Verídicas: ¿Explica la Biblia Cristiana la quinta dimensión?
---
Christian Writers: Sell Your Book In Our Store!
Advertise your book to more than 25,000 readers for $10.00 a month. Get full information here.
When Jesus Could Not Perform A Miracle

Mark 6:5-6 says: And he (Jesus) could do no mighty work, save that he laid his hands upon a few sick folk, and healed them. Is this scripture saying that there was a time when Jesus couldn't perform a miracle? Mark 10:27 says: With men it is impossible, but not with God, for with God all things are possible. In light of these scriptures, is it logical to conclude that since Jesus could not perform mighty works in his own land, he must not have truly been God or else mighty works would not have been impossible for him.

Its important to note that Jesus could not do any mighty work or miracle in his own land because he would not. In other words, he was unwilling to break his own requirement that men have faith in God (him). The sixth verse of Mark 6 says: And he marveled because of their unbelief. The lack of faith in God of the people prevented Jesus from being willing to perform a mighty work or miracle there. The Lord has always performed miracles by a man's faith. All of the mighty miracles that God performed in the lives of His servants in the Old Covenant were done by faith. Why would He change for the people of the homeland of Jesus? Why would He allow them to receive his blessing and salvation without having faith in Him when He required all of the saints of the Old Testament to serve Him by faith? God does not make that kind of difference.


God Is Not A Respecter Of Persons
The eleventh chapter of the book of Hebrews points back to the operation of faith in God in the lives of the believers of Old Testament times for the performance of mighty miracles. It says:
By faith Abel offered unto God a more excellent sacrifice than Cain, by faith Enoch was translated that he should not see death. By faith Noah, being warned of God of things not seen as yet, moved with fear, prepared an ark to the saving of his house; by the which he condemned the world and became heir of the righteousness which is by faith. By faith Abraham, when he was called to go out into a place which he should after received an inheritance, obeyed. By faith he sojourned in the land of promise. Through faith also Sarah herself received strength to conceive seed and was delivered of a child when she was past age because she judged him faithful who had promised. Therefore sprang there even of one, and him as good as dead, so many as the stars of the sky in multitude, and as the sand which is by the sea shore innumerable. These also died in faith, not having received the promises, but having seen them afar off and were persuaded of them and embraced them. By faith Abraham, when he was tried, offered up Isaac and he that had received the promises offered up his only begotten son, of whom it was said that in Isaac shall thy seed be called, accounting that God was able to raise him up, even from the dead; from whence also he received him in a figure. By faith Isaac blessed Jacob and Esau concerning things to come. By faith Jacob, when he was dying blessed both the sons of Joseph and worshiped, leaning upon the top of his staff. By faith, Joseph, when he died, made mention of the departing of the children of Israel and gave commandment concerning his bones. By faith, Moses, when he was born, was hid three months of his parents. By faith, Moses, when he was come to years, refused to be called the son of Pharaoh's daughter; choosing rather to suffer affliction with the people of God than to enjoy the pleasure of sin for a season. By faith, he forsook Egypt, not fearing the wrath of the king. Through faith he kept the passover and the sprinkling of blood lest he that destroyed the firstborn should touch them. By faith they passed through the red sea as by dry land which the Egyptians assaying to do were drowned. By faith the walls of Jericho fell down after they were compassed about seven days. By faith, the harlot Rahab perished not with them that believed not. And what shall I more say? For the time would fail me to tell of Gideon and of Barak and of Samson and of Jephthah, of David also and Samuel and of the prophets who through faith, subdued kingdoms, wrought righteousness, obtained promises, stopped the mouths of lions, quenched the violence of fire, escaped the edge of the sword, out of weakness were made strong, waxed valiant in fight, turned to flight the armies of the aliens. Women received their dead raised to life again, and others were tortured, not accepting deliverance; that they might obtain a better resurrection. And others had trial of cruel mockings and scourings, Yea, moreover of bond and imprisonment. They were stoned, they were sawed asunder, were tempted, were slained with the sword, They wandered about in sheepskins and goatskins, being destitute, afflicted, tormented; (of whom the world was not worthy). They wandered in deserts and in mountains and in dens and caves of the earth. And these all having obtained a good report through faith.
The New Testament repeats what the Old Testament teaches about faith in God.
Without faith it is impossible to please him, for he that cometh to God must believe that he is and that he is a rewarder of them that diligently seek him (Hebrews 11:6).
©2007
Related topics:
Is Faith in God of Any Value?
---
Highly Recommended Christian Books
Double Portion of Elijahs Spirit: Soul Transfer in the Bible?

Don't be deceived! Read more.
Christian Help for Survivors of Ritualistic Child Abuse and Hardcore Satanism

Yes! The Bible deals with this very disturbing topic. Read an excerpt.
The Truth about Near Death Experiences

Don't be deceived! Read an excerpt.
When Christian Believers Struggle With Divine Healing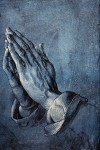 Get understanding on this important subject. Read an excerpt.
Lost Romance Found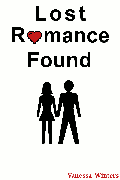 Can black magic interfere with love? Read an excerpt.

Copyright notice: This website and its content is copyright of © Heavenly Manna (HeavenlyManna.net) 2002-2016.

Comments/Comentarios:
Send Comments or a Private Message about One of Our Services / Envíe Comentarios o un Mensaje Privado acerca de nuestros servicios
Once comments reach 10, they close. IF YOU USE PROFANITY, WE WILL REJECT YOUR COMMENT AUTOMATICALLY.
We're a small team, please be patient as we review comments.
, Wikimedia Commons. Multiple crosses image - Wikimedia Commons -