---
Join an International Dynamic Bible Study by Skype!
Eye-opening and life-changing Bible study for questions about the spirit world, the afterlife, the daily struggle of Christian living and so much more. Click here for more information.
---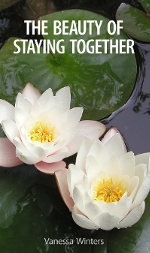 The Beauty of Staying Together
Calvina, the young battered wife of Duane, is in desperate need of a new start in life. Will her jealous husband, the mad man with whom she had been unequally yoked, prove too much to ever hope for a chance of staying together--a chance to fix her troubled marriage? Read chapter one now!
---
---
View Content By Specific Category
Christian Store Departments
---
Do You Yearn To Return to Old-Fashioned Real Church?
You're not alone! Click HERE for more information.
---
---

Las experiencias cercanas a la muerte: ¿Qué dice la Biblia cristiana?
¡Véase un extracto de este libro que nos hace abrir los ojos!
---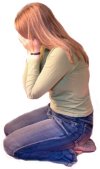 Help me with my unruly teenager!
Contact one of our nationally certified Christian life coaches who specializes in working with at-risk youth. Tell me more!
---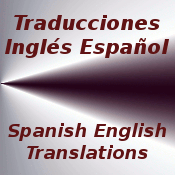 ---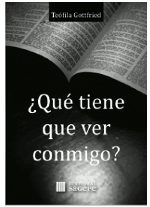 ¿Qué Tiene que Ver Conmigo? por Teófila Gottfried
¿Qué tiene que ver conmigo lo que dice la Biblia? ¿Sirve en estos días lo que se cuenta allí? ¿No son anticuadas sus enseñanzas? ¿Qué tengo que ver yo con gente que vivió hace dos, cuatro o seis mil años? ¿Es posible aplicar a mi vida algo de lo que dice la Biblia? ¿O los Diez Mandamientos es todo lo que enseña? En tal caso ¿puedo considerarme "buena persona" si los cumplo? Lo que leemos en la Biblia tiene que ver con todos los seres humanos, sean cristianos o judíos, ateos o agnósticos, budistas, musulmanes o adherentes a alguna de las filosofías o nuevas religiones que surgen en el mundo. ¿Por qué? Ver mayor información sobre este libro dinámico.
---
True Paranormal Stories From A Biblical Perspective
---
Historias Paranormales Verídicas: ¿Explica la Biblia Cristiana la quinta dimensión?
---
Christian Writers: Sell Your Book In Our Store!
Advertise your book to more than 25,000 readers for $10.00 a month. Get full information here.
Adam Was Not Deceived When He Ate the Forbidden Fruit?

1 Timothy 2:14 says, "And Adam was not deceived, but the woman being deceived was in the transgression".

In light of the fact that the serpent did not deceive Adam, do we conclude that Adam sinned deliberately by knowing full well that to eat from the forbidden tree was punishable by death? Some have suggested that what moved him to obey his wife's voice (Gen. 3:16) was his love for her. But, if we focus on the truth that Adam was not deceived, we see that that's pretty much the same as saying that he ate the forbidden fruit knowing that the result would be death. However much he may have loved Eve, how could he choose to please her instead of obeying God unto eternal life? Is it that he preferred to please his wife by eating the fruit, knowing that he would die and deprive himself of enjoying eternal life with her by his side rather than rebuke her and continue in obedience to God; and she'd still be by his side?

Is it that Adam wanted to commit suicide having seen that Eve had already eaten? Did he think that Eve was already condemned to die for having disobeyed when she ate the forbidden fruit (Gen. 2:17)? Such a conclusion doesn't make sense because the eyes of Adam and Eve were not opened until he had joined her in her rebellion. Eve was the first to eat, but nothing happened, at least nothing visible or in their conscious, until Adam had also eaten (Gen. 3:7).

Again, does the fact that Adam was not deceived, yet ate, mean that he wanted to die? First, let's say straightforward that Adam had no desire to die. He was created in holiness, so in his heart was holiness. He knew God's will for him to live eternally.

If in the heart of Adam, which was not deceived by the serpent to eat from the forbidden tree, was the desire to live forever, why then of his own free will, knowing what he was doing, did he not refrain from committing the sin unto death?

Adam Was Not Deceived, But He Also Knew Nothing About Death
Let's not forget that before Adam ate from the tree of the knowledge of good and evil, he had never seen the death of any living being. Are we to think that a man so innocent and holy that he had no reason to be ashamed of walking around naked would have been capable of understanding the ugliness of death? Till this day death is something that people never fully get used to.
Although Adam was not deceived, we don't believe that he fully understood the grave consequences of inviting death into the world by eating from the forbidden tree. Parents can warn babies not to play with matches because of the danger of getting burned. But, can those babies, in their innocence and limited capacity to comprehend, realize something that they have not experienced? Nevertheless, their lack of understanding does not lighten the suffering if they get burned.
Adam was not deceived, but he didn't fully understand what it meant to have to die--something he had not experienced. This conclusion of ours is based on what we learn from the scriptures.
They Don't Realize the Consequences
In the scriptures we have examples of people who disobeyed God, not out of ignorance, but rather of their own free will, as Adam did, who was not deceived. Nevertheless, neither them nor Adam realized the grave consequences of their wrong actions.
The parable of the rich man and Lazarus teaches us many things; among them is that people don't tend to realize the consequences of their sins until they find themselves in trouble.
"There was a certain rich man which was clothed in purple and fine linen, and fared sumptuously every day. And there was a certain beggar named Lazarus, which was laid at his gate, full of sores. And desiring to be fed with the crumbs which fell from the rich man's table: moreover the dogs came and licked his sores. And it came to pass, that the beggar died, and was carried by the angels into Abraham's bosom. The rich man also died, and was buried. And in hell he lift up his eyes, being in torments, and seeth Abraham afar off, and Lazarus in his bosom. And he cried and said, Father Abraham, have mercy on me, and send Lazarus, that he may dip the tip of his finger in water, and cool my tongue; for I am tormented in this flame. But Abraham said, Son, remember that thou in thy lifetime receivedst thy good things, and likewise Lazarus evil things; but now he is comforted, and thou art tormented. Then he said, I pray thee therefore, father, that thou wouldest send him to my father's house. For I have five brethren; that he may testify unto them, lest they also come into this place of torment. And Abraham saith unto him, They have Moses and the prophets; let them hear them." (Luke 16:19-29).
The rich man, because he was a son (of the lineage) of Abraham, knew the word of God, but he didn't keep it. It wasn't because he was deceived into not keeping it, but rather because he did not realize the consequences of disobeying the mandates of God regarding how to treat the needy.
And, we have the case of Lot's wife. The angels of God sent to destroy the wicked cities of Sodom and Gomorrah, warned Lot, her (his wife), and their daughters not to look behind them so that they would not die. We read, "And it came to pass when they had brought them forth abroad, that he said, Escape for thy life; look not behind thee, neither stay thou in all the plain; escape to the mountain, lest thou be consumed." (Gen. 19:17).
What did the woman do? We read, "...But his wife looked back from behind him, and she became a pillar of salt" (Gen. 19:26).
Just as Adam was not deceived, she was not deceived either. What is more is that she had also been warned that to disobey would result in death. Nevertheless, she turned around to look back at the cities that had been her home and she perished, not having realized how important it is to obey every word that comes from the mouth of God. Adam was not deceived but we should probably also say that he did not realize how serious his transgression was for him and for the whole world.
---
Highly Recommended Christian Books
Double Portion of Elijahs Spirit: Soul Transfer in the Bible?

Don't be deceived! Read more.
Christian Help for Survivors of Ritualistic Child Abuse and Hardcore Satanism

Yes! The Bible deals with this very disturbing topic. Read an excerpt.
The Truth about Near Death Experiences

Don't be deceived! Read an excerpt.
When Christian Believers Struggle With Divine Healing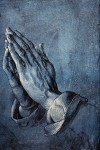 Get understanding on this important subject. Read an excerpt.
Lost Romance Found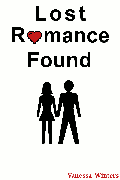 Can black magic interfere with love? Read an excerpt.

Copyright notice: This website and its content is copyright of © Heavenly Manna (HeavenlyManna.net) 2002-2016.

Comments/Comentarios:
Send Comments or a Private Message about One of Our Services / Envíe Comentarios o un Mensaje Privado acerca de nuestros servicios
Once comments reach 10, they close. IF YOU USE PROFANITY, WE WILL REJECT YOUR COMMENT AUTOMATICALLY.
We're a small team, please be patient as we review comments.
, Wikimedia Commons. Multiple crosses image - Wikimedia Commons -