---
Join an International Dynamic Bible Study by Skype!
Eye-opening and life-changing Bible study for questions about the spirit world, the afterlife, the daily struggle of Christian living and so much more. Click here for more information.
---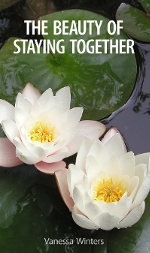 The Beauty of Staying Together
Calvina, the young battered wife of Duane, is in desperate need of a new start in life. Will her jealous husband, the mad man with whom she had been unequally yoked, prove too much to ever hope for a chance of staying together--a chance to fix her troubled marriage? Read chapter one now!
---
---
View Content By Specific Category
Christian Store Departments
---
Do You Yearn To Return to Old-Fashioned Real Church?
You're not alone! Click HERE for more information.
---
---

Las experiencias cercanas a la muerte: ¿Qué dice la Biblia cristiana?
¡Véase un extracto de este libro que nos hace abrir los ojos!
---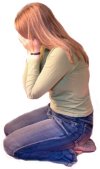 Help me with my unruly teenager!
Contact one of our nationally certified Christian life coaches who specializes in working with at-risk youth. Tell me more!
---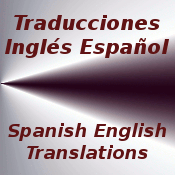 ---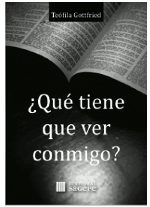 ¿Qué Tiene que Ver Conmigo? por Teófila Gottfried
¿Qué tiene que ver conmigo lo que dice la Biblia? ¿Sirve en estos días lo que se cuenta allí? ¿No son anticuadas sus enseñanzas? ¿Qué tengo que ver yo con gente que vivió hace dos, cuatro o seis mil años? ¿Es posible aplicar a mi vida algo de lo que dice la Biblia? ¿O los Diez Mandamientos es todo lo que enseña? En tal caso ¿puedo considerarme "buena persona" si los cumplo? Lo que leemos en la Biblia tiene que ver con todos los seres humanos, sean cristianos o judíos, ateos o agnósticos, budistas, musulmanes o adherentes a alguna de las filosofías o nuevas religiones que surgen en el mundo. ¿Por qué? Ver mayor información sobre este libro dinámico.
---
True Paranormal Stories From A Biblical Perspective
---
Historias Paranormales Verídicas: ¿Explica la Biblia Cristiana la quinta dimensión?
---
Christian Writers: Sell Your Book In Our Store!
Advertise your book to more than 25,000 readers for $10.00 a month. Get full information here.
La morte inattesa: alcuni muoiono senza preavviso?

La sofferenza di una morte improvvisa può essere definita come la morte senza preavviso. Molte persone credono che uno sa sempre quando è il momento di lasciare questo mondo si avvicina. Sogni e altri fenomeni, quali visioni sono tra i motivi validi per cui alcuni dicono che la morte non arriva mai senza prima ricevere l'avviso. In altre parole, nessuno deve subire una morte prematura. Ma, questo è vero?

Tra i fenomeni è particolarmente inquietante per vedere gli strani riflessi nello specchio. Alcuni credono che se una persona vede una foto di se stesso nello specchio che presumibilmente è un segno sicuro che morirà in un prossimo futuro. Tuttavia, la Bibbia ci dà ragione di credere che ci sia una cosa come la morte improvvisa.

L'apostolo Paolo sapeva che sarebbe morto
L'apostolo Paolo, servo di Gesù, ha scritto che il suo tempo di lasciare questo mondo, è in arrivo. In una lettera a Timoteo, egli scrisse: "Poiché io sto per essere offerto, e il tempo della mia partenza è a portata di mano. 'Ho combattuto la buona battaglia, ho terminato la mia corsa, ho conservato la fede. In caso contrario, viene salvato corona di giustizia che il Signore mi darà solo giudice in quel giorno ... " (2 Timoteo 4:6-8).
Questa non è l'unica Scrittura della Bibbia cristiana che parla di qualcuno che conosceva la sua morte era vicina. Ma, questo significa che nessuno dovrà soffrire una morte prematura? Se è così, molte persone si aspettano di essere in punto di morte prima di arrivare al pentimento, non è vero? L'idea dietro il rinvio diventare un cristiano fino all'ultimo minuto è che si può vivere come si desidera e attendere la tua morte è vicino prima di ricevere Cristo come Signore e Salvatore.
La verità è che le scritture bibliche ci mostrano che alcuni soffrono una morte inaspettata, del tutto inaspettato. La scrittura di Ecclesiaste 9:12 dice: "Per l'uomo non conosce anche il suo tempo: come i pesci che sono presi dalla rete fatale, e come gli uccelli che sono presi nel laccio, così sono legati i figli degli uomini nel tempo male, quando si cade improvvisamente su di loro. "
Alcuni sostengono dicendo che "cattivo tempo" non deve essere considerato un riferimento alla morte improvvisa. Non vi è dubbio che i tempi duri ci possono venire improvvisamente. Si noti tuttavia che la Scrittura dice: "L'uomo non conosce il suo tempo." E a proposito dei "pesci che sono presi dalla rete fatale", e "gli uccelli che vengono catturati al laccio." Ricordiamo che i pesci che sono presi dalla rete fatale non saranno restituiti alla natura. E, gli uccelli tornarono alla natura. La rete fatale per i pesci è una morte inaspettata. Si può dire lo stesso per il ciclo che impiglia uccelli.
Se qualcuno soffre di una morte inaspettata, perché il Signore Gesù ci avverte che dobbiamo pentirci? Tutti potevano solo aspettare che il tempo di lasciare questo mondo è vicina ad accoglierlo come Signore.
"Pertanto, come lo Spirito Santo: se udite la sua voce, non indurite i vostri cuori ..." (Ebrei 3:7-8).
---
Highly Recommended Christian Books
Double Portion of Elijahs Spirit: Soul Transfer in the Bible?

Don't be deceived! Read more.
Christian Help for Survivors of Ritualistic Child Abuse and Hardcore Satanism

Yes! The Bible deals with this very disturbing topic. Read an excerpt.
The Truth about Near Death Experiences

Don't be deceived! Read an excerpt.
When Christian Believers Struggle With Divine Healing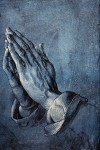 Get understanding on this important subject. Read an excerpt.
Lost Romance Found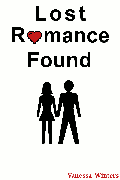 Can black magic interfere with love? Read an excerpt.
©2001-2016 Questo sito e i suoi contenuti sono protetti da copyright, a nome di Heavenly Manna - © Heavenly Manna (HeavenlyManna.net) 2011. Tutti i diritti sono riservati. La distribuzione e la riproduzione totale o parziale dei contenuti sono proibite in qualsiasi modo, ad esclusione delle seguenti modalità: stampa o download per uso personale o non commerciale. Il contenuto che è stato prodotto da Heavenly Manna conterrà una nota che indica il nome dell'autore, il quale detiene il copyright sul materiale, e che ci dà (a HeavenlyManna.net) il diritto perpetuo e irrevocabile di pubblicare il materiale su questo sito. I commenti sono di proprietà di Heavenly Manna e vengono pubblicato o cancellati a discrezione della stessa.
Comments/Comentarios:
I Commenti
I commenti e le domande devono essere effettuati in inglese o in spagnolo.
, Wikimedia Commons. Multiple crosses image - Wikimedia Commons -