---
Join an International Dynamic Bible Study by Skype!
Eye-opening and life-changing Bible study for questions about the spirit world, the afterlife, the daily struggle of Christian living and so much more. Click here for more information.
---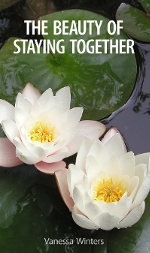 The Beauty of Staying Together
Calvina, the young battered wife of Duane, is in desperate need of a new start in life. Will her jealous husband, the mad man with whom she had been unequally yoked, prove too much to ever hope for a chance of staying together--a chance to fix her troubled marriage? Read chapter one now!
---
---
View Content By Specific Category
Christian Store Departments
---
Do You Yearn To Return to Old-Fashioned Real Church?
You're not alone! Click HERE for more information.
---
---

Las experiencias cercanas a la muerte: ¿Qué dice la Biblia cristiana?
¡Véase un extracto de este libro que nos hace abrir los ojos!
---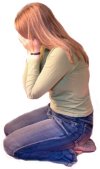 Help me with my unruly teenager!
Contact one of our nationally certified Christian life coaches who specializes in working with at-risk youth. Tell me more!
---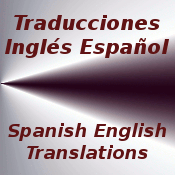 ---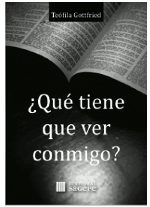 ¿Qué Tiene que Ver Conmigo? por Teófila Gottfried
¿Qué tiene que ver conmigo lo que dice la Biblia? ¿Sirve en estos días lo que se cuenta allí? ¿No son anticuadas sus enseñanzas? ¿Qué tengo que ver yo con gente que vivió hace dos, cuatro o seis mil años? ¿Es posible aplicar a mi vida algo de lo que dice la Biblia? ¿O los Diez Mandamientos es todo lo que enseña? En tal caso ¿puedo considerarme "buena persona" si los cumplo? Lo que leemos en la Biblia tiene que ver con todos los seres humanos, sean cristianos o judíos, ateos o agnósticos, budistas, musulmanes o adherentes a alguna de las filosofías o nuevas religiones que surgen en el mundo. ¿Por qué? Ver mayor información sobre este libro dinámico.
---
True Paranormal Stories From A Biblical Perspective
---
Historias Paranormales Verídicas: ¿Explica la Biblia Cristiana la quinta dimensión?
---
Christian Writers: Sell Your Book In Our Store!
Advertise your book to more than 25,000 readers for $10.00 a month. Get full information here.
True Identity of the AntiChrist

Who Is the Antichrist?
A significant number of Christians believe that the biblical antichrist will be one man who'll rise to be a diabolical, powerful international leader. It's said he'll also prove to be the greatest opposition to followers of Christ that the world has seen. Great preparation and imagination has been behind the making of books and films depicting upcoming events that can only be hypothesized in the present. Nevertheless, hardly any have scripturally tackled the revelation of the true identity of the antichrist, the forerunner to the terrible ruler's appearance. Biblical passages that clearly teach how to unmask and avoid the spirit behind the antichrist are very rarely mentioned. The harm of this oversight is grave because this spirit precedes the real individual who'll be appear to be Satan incarnate.
How to Unmask the True Identity of the Antichrist
There's one teaching of Jesus that's of such importance that when it's rejected or contradicted in any form, the Bible warns that it translates into partaking of the spirit of antichrist. What teaching is this and what are God's instructions for identifying an
anti-Christian spirit? The serious student of the Bible must first comprehend the real meaning of the title, "Son of God." Although this title, with "s" in lower case, is employed in reference to the holy angels and to God's saints as well, Jews understood the unique way in which Jesus used it. They knew that angels and man are created beings. But, whenever Jesus referred to Himself as the Son of God, He did so in a manner that put Him in a category that only He could occupy. His description of just who He was, eliminated any notion that He was like the rest of man whose creation is accomplished "indirectly" by the Lord through a mortal father. In St. John 8.42, He proclaimed, "I proceeded forth and came from God." None of God's other prophets ever spoke in such a way. Consequently, Jesus' affirmation that He's God's Son, amounts His equality with the eternal Father. Many Jews of those times viewed this as pure blasphemy. When there's a single parent, the offspring is an exact replica of that parent. In essence, Jesus taught that He was God incarnate. The scripture of St. John 5.18 records, "therefore the Jews sought the more to kill Him because He not only had broken the sabbath, but said also that God was His Father, making Himself equal with God."
I John 4.1-3 warns the Christian, "believe not every spirit, but try (evaluate) the spirits whether they are of God because many false prophets are gone out into the world. Hereby (with this test), know ye the Spirit of God. Every spirit that confesseth that Jesus Christ is come in the flesh is of God, and every spirit that confesseth not that Jesus Christ is come in the flesh is not of God. And this is that spirit of anti-Christ, whereof ye have heard that it should come, and even now already is it in the world."
The "spirit" to which the scripture points, includes all beings, whether they are angelic or mortal. The phrase 'come in the flesh', speaks of God in flesh. St John 1:1 says, "in the beginning was the Word, and the Word was with God, and the Word WAS GOD." In the same passage (St. John 1:14) it says: "and the Word was made flesh." This is a plain statement that God (the Word) was made flesh. It's illogical to dispute the birth of a mere mortal who knew no other existence outside of the flesh. Denial of the Lord's coming in flesh to save mankind is rejection of the foundation of the faith. There can be no building with the Lord without establishing the foundation He gave.
Who Is the Antichrist According to Scripture?
How can a person put the scriptural test into operation in real life? It's quite simple. Often people will engage in conversation about their church and faith. A wise Christian is one who first assures that the person to whom he's talking, stands on the same foundation. Its not rude to simply inquire of someone if they believe in the divinity of Jesus. If the individual is a believer himself, he should not take offense at the question, realizing that his brother/sister in Christ is obeying biblical instruction.
It's equally important to be familiar with the scriptures that reveal the voice of the spirit of anti-Christ because it presents itself in different forms. One tactic is to teach that Christ wasn't the only Christ of God, but one of many. Again, it's vital to
know that Jesus is the same Lord in Isaiah 46:9 that said, "I am God, and there is none else. I am God, and there is none like me." Some will deny altogether that Jesus was the promised Christ of God. Others will deny His divine Son-ship. Such rejection of the Son leaves one with rejection of the Father as well, and consequently, with rejection of the existence of the world's only Savior. This is also the same evil spirit of antichrist. 1 John 2.22-23 records, "who is a liar but he that denieth that
Jesus
is the (one and only) Christ? He is antichrist that denieth the Father and the Son. Whosoever denieth the Son, the same hath not the Father. But he that acknowledgeth the Son hath the Father also."
©2008 All Rights Reserved.
---
Highly Recommended Christian Books
Double Portion of Elijahs Spirit: Soul Transfer in the Bible?

Don't be deceived! Read more.
Christian Help for Survivors of Ritualistic Child Abuse and Hardcore Satanism

Yes! The Bible deals with this very disturbing topic. Read an excerpt.
The Truth about Near Death Experiences

Don't be deceived! Read an excerpt.
When Christian Believers Struggle With Divine Healing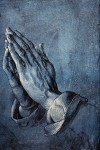 Get understanding on this important subject. Read an excerpt.
Lost Romance Found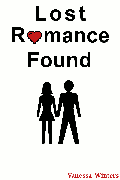 Can black magic interfere with love? Read an excerpt.

Copyright notice: This website and its content is copyright of © Heavenly Manna (HeavenlyManna.net) 2002-2016.

Comments/Comentarios:
Send Comments or a Private Message about One of Our Services / Envíe Comentarios o un Mensaje Privado acerca de nuestros servicios
Once comments reach 10, they close. IF YOU USE PROFANITY, WE WILL REJECT YOUR COMMENT AUTOMATICALLY.
We're a small team, please be patient as we review comments.
, Wikimedia Commons. Multiple crosses image - Wikimedia Commons -